USA Cycling
Five Things We Learned From USA Cycling Cyclocross Nationals
Five Things We Learned From USA Cycling Cyclocross Nationals
USA Cycling Cyclocross Nationals, held at Cantigny Park in Dupage County, IL from December 7-12, 2021 closed out the American cyclocross season.
Dec 30, 2021
by Jessica Alexander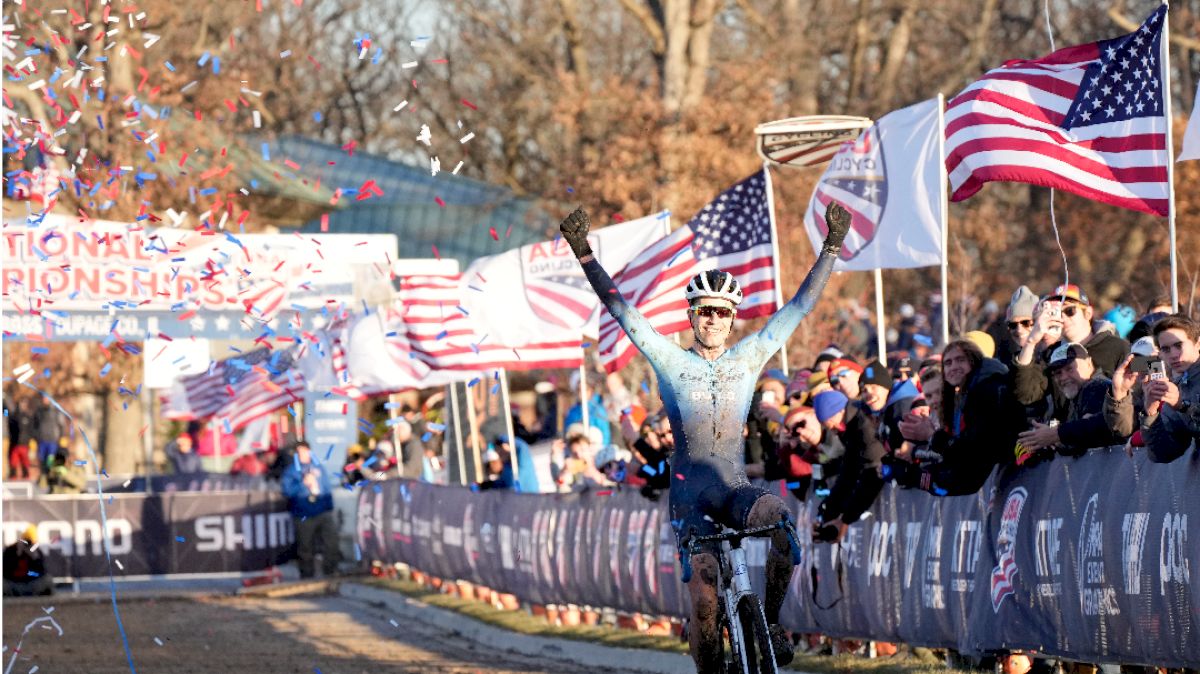 USA Cycling Cyclocross Nationals, held at Cantigny Park in Dupage County, IL from December 7-12, 2021 gave us the opportunity to close out the American cyclocross season with cold rain, wind, mud and even ice on a course just outside of Chicago that had never been raced on before. After the cancellation of the 2020 USA Cycling Cyclocross National Championship due to the Pandemic, cyclocross racers of all ages and abilities were able to race at the National level once again. Here are our top five take-aways from our week near the Windy City!
Eric Brunner Is The Real Deal
Eric Brunner, 23, has had a banner 2021 season having won nearly every race he has entered since mid-October, including Nationals. He has shown us he belongs in the Elite rankings. It's a sure bet that in 2022 and beyond he will continue to dominate not only American cyclocross but also the International scene.
European Racing Has Been Advantageous For Clara Honsinger
Current American National champion Clara Honsinger was seemingly the pick to win the 2021 USA Cycling Nationals and she handedly did that, putting over three minutes over her nearest competitor, current Pan-American champion Raylyn Nuss. Honsinger is back in Europe currently representing Team USA along with Nuss before finishing their seasons at the Cyclocross World Championships here on American soil in Fayetteville, Arkansas, in late January.
The U23 Women Are Unstoppable
U23 racers Katie Klouse and Madigan Munro put on impressive performances in their U23 Women's race at Nationals and only a minute separated the two women at the end of their muddy race. Not only did Klouse win but she also raced as part of Colorado Mesa University's Mixed Collegiate Team Relay and helped them secure a gold medal as well as won the Collegiate Women's Varsity race earlier in the week.
Team USA Is Sending A Hit Squad To Europe
USA Cycling sponsors a team every season that travels to Europe to take on the Christmas holiday block of European cyclocross races. This year's team includes Elite Men Curtis White, Gage Hecht, Lance Haidet and Kerry Werner as well as Elite Women Clara Honsinger, Katie Clouse, Madigan Munro and Raylyn Nuss. The team will race seven races in the span of two weeks!
The USA Has Dedicated, Excited Fans
Sure, we don't have the numbers that the Europeans get at races - Badkamers Trofee claims to have had over 16,000 fans at their last race in 2019 in Loenhout, Belgium - but we have passionate fans. Over the course of a week in DuPage County, Illinois, at Cyclocross Nationals, we met fans from all over the U.S., including several that had taken a train across the country as well as locals that biked across Chicago to join in on the muddy, cold revelry. Cantigny Park being a golf-course also converted some first-time visitors into fans! A year without a National cyclocross championship can't keep the true American 'cross fan away and we can't wait until 2022 to do it all over again.