2021 UCI Mountain Bike World Championships
Van Der Poel, Ferrand-Prévot Return For UCI Mountain Bike Worlds
Van Der Poel, Ferrand-Prévot Return For UCI Mountain Bike Worlds
Mathieu Van Der Poel and Pauline Ferrand-Prévot will be going for rainbow jerseys at the 2021 UCI MTB World Championships.
Aug 20, 2021
by Jessica Alexander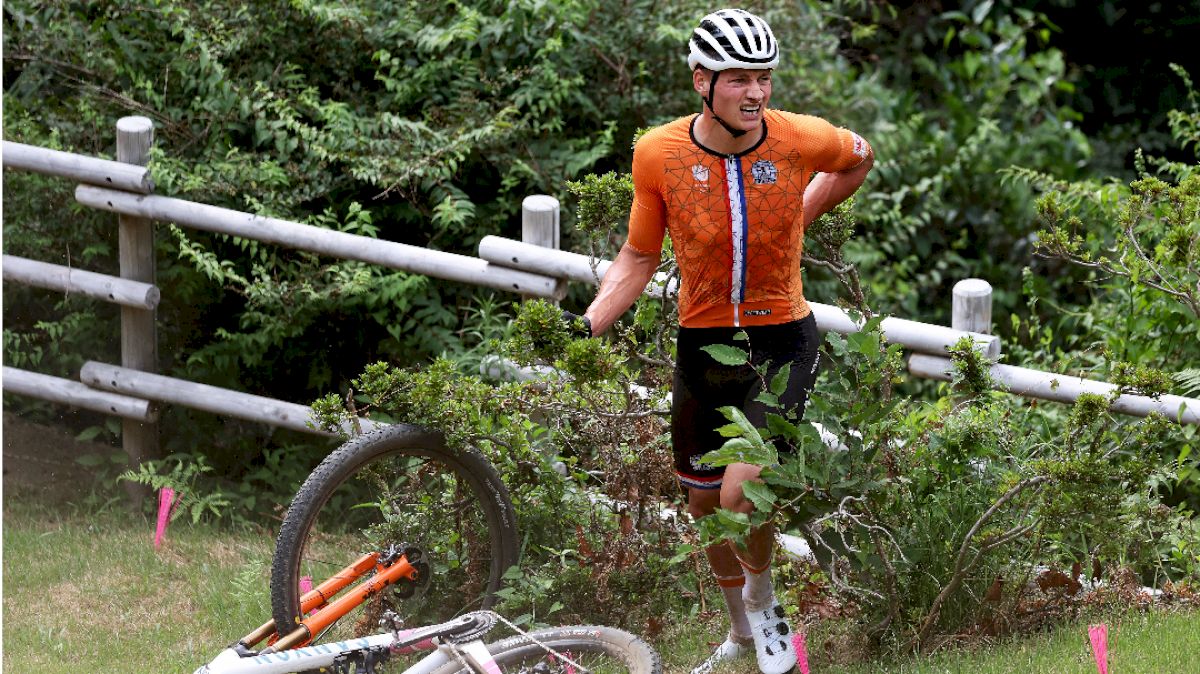 The Tokyo Olympics have come and gone, but one major prize remains in this mountain bike season; the 2021 UCI Mountain Bike World Championships. Olympic favorites Mathieu Van Der Poel and Pauline Ferrand-Prévot both botched the opening laps of their Olympic XC races, costing them any hopes of medaling in Tokyo. Now Van der Poel and Ferrand-Prévot have turned their attention to Trentino, Italy where they will fight for redemption and rainbow bands at the Val di Sole bike park.
Join PRO to watch the 2021 UCI Mountain Bike World Championships live and on demand on FloBikes in the U.S. and Canada!
Mathieu Van Der Poel
Dutch rider and recent Tour de France stage winner Mathieu Van Der Poel was a major favorite going into Tokyo. The 4.1km twisty and steep course in Izu would allow Van Der Poel the opportunity to go head-to-head against British cyclist and fellow multi-discipline superstar Tom Pidcock.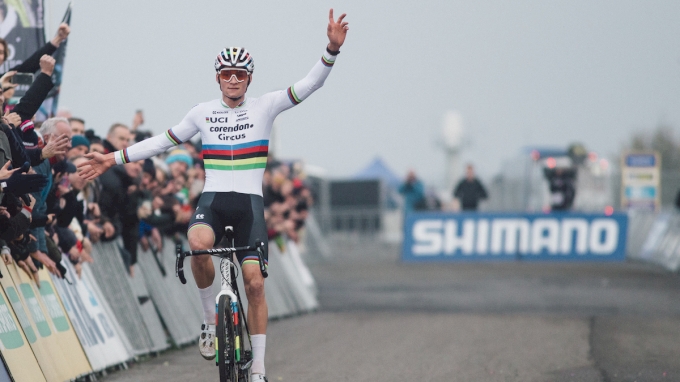 Although Van Der Poel looked comfortable in the opening stages of the technical and hilly course and was sitting in the top-five riders, the day would not be his to win. A large drop in one of the course's rock gardens spelled the end of Van der Poel's race. The drop was furnished with a wooden ramp during practice, but the ramp was removed for the race. Van der Poel, seemingly unaware of the course alteration, suffered a heavy crash as a result. Although he was visibly stunned for over a minute, Van Der Poel would resume his race before ultimately abandoning due to back pain.
Despite reports of continued back pain, Van Der Poel has confirmed that he will race the upcoming mountain bike world championships, where Van der Poel will hope to put Tokyo behind him.
There is an opportunity to put on a repeat performance that occurred at the UCI MTB World Cup at Val Di Sole Park in Trentino, Italy in 2019. Van Der Poel edged out Brazilian Henrique Avancini and won the race and claims this race is still a very fond memory of his.
Van der Poel, the current cyclocross world champion, has a unique opportunity in the next six weeks. The Dutchman is a favorite for both the UCI Mountain Bike and Road World Championships. When asked about the potential opportunity to win three rainbow jerseys in one year, Van Der Poel said "It would be cool to become world champion in all three disciplines. It will be very difficult to achieve that in one year, but hopefully, I will succeed one day."
Only one rider has ever held the cyclocross, mountain bike and road world titles at the same time.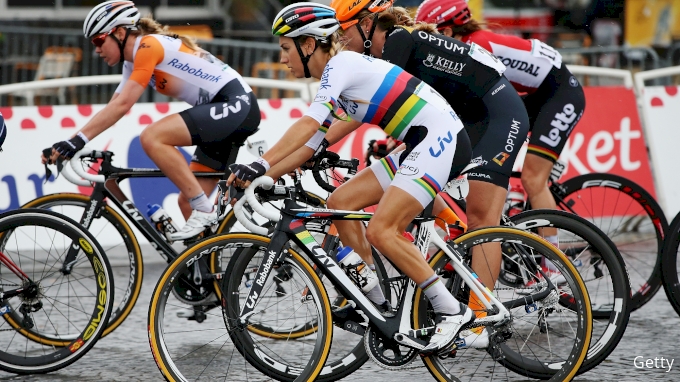 Pauline Ferrand-Prévot
In 2015, at age 23, French cyclist Pauline Ferrand-Prévot became the first person in the history of cycling to simultaneously hold the world road title, world cyclocross title and world cross-country MTB title all in the same year. A highly decorated cyclist at a very young age, Ferrand-Prévot was also the youngest competitor in the Women's road race in the 2012 Summer Olympics in which she took eighth place.
Going into the 2020 Tokyo Olympic game, a stacked women's field set Ferrand-Prévot competing against rivals Jolanda Neff and 2018 World Champion American Kate Courtney. The women raced the same XC MTB course as the men, but an overnight downpour due to Tropical storm Nepartak caused the women's race to be muddy and slippery and also shortened from 4.1km to 3.8km per lap.
Along with the shortening of the XC course, a rock garden was re-routed and a ramp was installed on the drop. During the opening lap, Ferrand-Prévot crashed on the uphill rock garden but was able to recover to hold onto a Top 10 finish while Neff went on to win the race.
Ferrand-Prèvot will face young rising star Loana Lecomte, Courtney and Neff during the XC UCI MTB World Championships and will also race Olympic MTB silver medalist Swiss cyclist Sina Frei as well as Neff during the XC race at the UCI MTB World Championship.
When asked about how she feels about the Olympics and what's to come, Ferrand-Prévot said, "I'm proud of myself, I'm still smiling, I keep my dream of being Olympic champion in a corner of my head for a bit longer, and I'm going to fight to defend my titles as world and European champion."