UCI
The Tour De France Will Have A Women's Stage Race In 2022
The Tour De France Will Have A Women's Stage Race In 2022
The last time the Tour de France held a women's stage race was in 1988.
Jul 23, 2021
by Jessica Alexander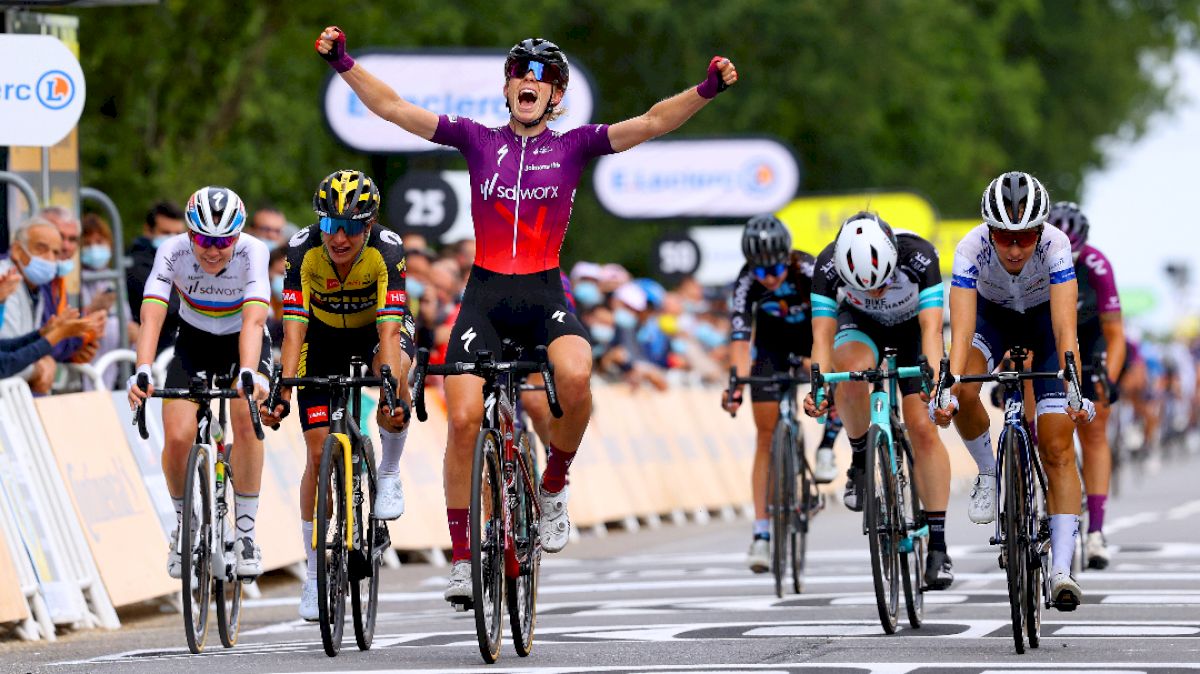 The last time the Tour de France held a women's stage race was in 1988. Unlike the La Course by Le Tour de France — a one-day race that the Tour's organizers have put on for women since 2014 — the new event will be a multi-stage race from July 24-31 and will be sponsored by Zwift. The Tour de France Femmes avec Zwift will begin after the men's race ends, with riders embarking from the iconic Champs-Élysées in Paris on the same day the men finish racing.
In the 1980's, Tour organizers held two editions of a race called the Tour de France Féminin. The '80s event was "two weeks long, really tough, with proper mountain stages," Professional British cyclist Emma Pooley said in 2013. After those two races, there were no competitive opportunities for women to race on a stage comparable to the Tour de France.
"This is a huge moment for professional women's cycling," said Dutch pro rider Anna van der Breggen. "It's long been a dream for many of us to compete in a women's Tour de France."
Kathryn Bertine, a former pro cyclist, journalist and activist for equal women representation in the World Tour peloton, agrees. In 2013, Bertine organized 100,000 signatures to petition for a women's Tour de France. Enough attention and interest was garnered, and In 2014, the one-day race, La Course by Le Tour de France, was founded.
"At the end of the day, a Women's Tour de France is so much bigger than a bike race. It's a beacon of progress for society that men and women are valued equally at the top," Bertine said. "So yes, I applaud the eight days coming in 2022. I'll be cheering the loudest!"
"Building an event like the Tour de France Femmes avec Zwift means offering women's cycling an event that is ready to highlight the sporting qualities of some exceptional riders," said Christian Prudhomme, director of the Tour de France. "The birth of this race represents the prospect of seeing a women's race rise to the top of world sport."
"This is an incredibly important announcement for us as we look to build on our investment in women's cycling and really help grow and develop the sport," Eric Min, chief executive and co-founder of Zwift. "I really believe the women's peloton puts on some of the most exciting bike racing to watch and it deserves a much bigger platform to exhibit these talents and skills."
The official route will be revealed on October 14, 2021 alongside the men's Tour de France route presentation at the Palais des Congrès de Paris.