2021 Tour de France
There Is No Better Year For Canadians To Watch The Tour de France
There Is No Better Year For Canadians To Watch The Tour de France
Get to know the three riders and the one team director who will be representing Canada at the Tour de France this summer.
Jun 24, 2021
by Michael Sheehan
Words by Alex Stieda, the first Canadian (and North American) to wear the yellow jersey in the Tour de France.
Michael Woods
Designated Leader for Israel Start-Up Nation
Toronto born Michael "Mike" Woods better known as "Rusty" or "Woodsie" to his IG followers has seen a short and meteoric rise in the pro peloton. Mike started out as an endurance track runner earning a college scholarship. Following an injury, he was told to use cycling for rehab, and by 2013, at the age of 27, he was on a Quebec-based team sponsored by Canadian cycling legend, Louis Garneau.
Within 4 years he was racing at the highest tier of professional cycling, the WorldTour. The majority of WorldTour cyclits begin racing in their early teens, or younger. For Woods to miss the youth cycling development funnel and arrive at the WorldTour in his 30s indicates a rare level of talent.
Join PRO to watch the 2021 Tour de France live and on demand in Canada on FloBikes. Exclusive highlights and content will be available to our worldwide audience!
For the 2021 season, Mike now at the age of 34, signed with the Israel Start-Up Nation (ISN), joining four-time Tour de France winner Chris Froome on the team owned by Canadian billionaire Sylvan Adams, an Israeli-Canadian entrepreneur and philanthropist.
Chris Froome suffered a near career-ending crash in 2019 and has been on a recovery program ever since. ISN's intention was to support Froome in 2021 to achieve a record-tying fifth Tour de France title. However, it has become apparent throughout the early season that Froome has not yet gotten back to his pre-injury level.
Contrarily, Woods' results at the Tour of Switzerland turned heads. Two top-three stage finishes, winning the Mountain classification and finishing 5th overall after 8 days is one of Woods' most successful weeks on the bike to date.
Since Froome is not on form, Woods has been publicly designated as the ISN Team Leader for this year's Tour de France. This means that he will be protected in the peloton by his 7 other teammates as he saves energy for the stages where they think he can win stages and also maintain a high place on the overall general classification, competing for the Yellow Leader's Jersey or possibly the Polka Dot climbers jersey.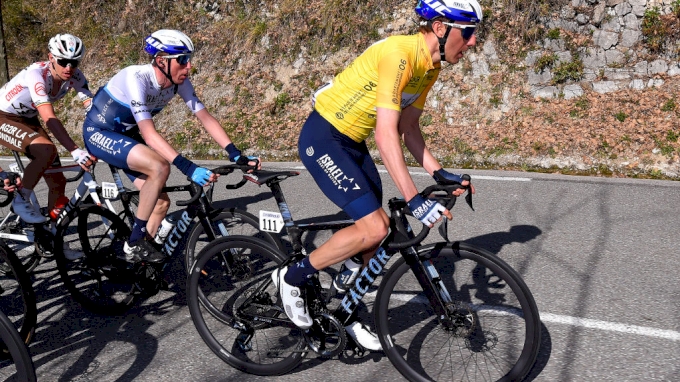 Guillaume Boivin
Domestique for Israel Start-Up Nation
ISN has confirmed a second Canadian on their 2021 Tour de France roster to support Mike Woods. 30 year old Guillaume Boivin from Montreal will line up for his first Tour de France appearance.
Like Woods, Guillaume was on Steve Bauer's Spidertech team from 2010 to 2012, moving to various teams before landing at the Israel Cycling Academy team, the pre-curser to the Israel Start-up Nation World Tour team.
Having raced the 3-week Giro d'Italia in 2018 and 2019, Guillaume is no stranger to the rigors and rhythm of Grand Tour.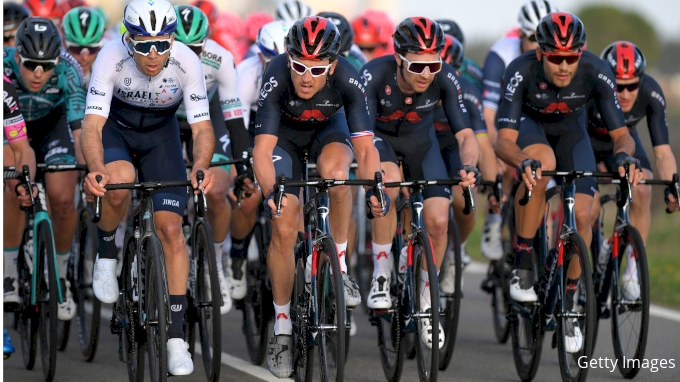 Hugo Houle
Road Captain for Astana-Premier Tech
Quebec born, Hugo Houle has been a WorldTour (WT) pro now for 9 years. Houle began his professional career with a two-year stint with the Spidertech Team, which was owned and operated by Canadian cycling legend, Steve Bauer.
At 30 years of age, Hugo has become a veteran of the pro peloton and has earned the respect to be designated as the Astana Premier Tech Road Captain. Road Captains are experienced riders who can call the shots and make decisions 'on the road' while the race is in progress. All the riders wear ear pieces and can talk back and forth with each other as well as with the team car driven by the Director Sportif (DS). The DS will lay out overall strategy in the team bus before the race starts and even during the race via the radio. However, there are often times that strategic decisions need to be made at a moment's notice and the Road Captain is often the guy that makes the call on the road.
For the 2021 Tour de France, Astana-Premier Tech has not designated an overall leader to try and win the Yellow Jersey. Instead, they're bringing a team of potential stage winners, each with their own strengths, based on individual stage profiles.
After 9 years of serving others as a domestique and for the first time in his WT career, Hugo has now been given a free license to hunt stage wins for himself at a Grand Tour.
This means he can circle specific stages that match his capabilities and plan on having an easier day on the stage before to optimize his strength for that one day. In the 2020 Tour de France, Houle infiltrated the breakaway on stage 12, eventually finishing seventh on the day, his best result ever.
Considering Houle had been riding in the wind looking after team leader Miguel Angel Lopez, a top- ten stage finish was a fantastic result. Unencumbered by domestique duties in 2021, Houle's prospects look promising.
Stage 7 of the 2021 Tour will be an epic day for opportunistic breakaway riders like Houle. It is the longest stage in 21 years (249km), and it packs over 3,000 meters of climbing. My money is on Hugo Houle that day!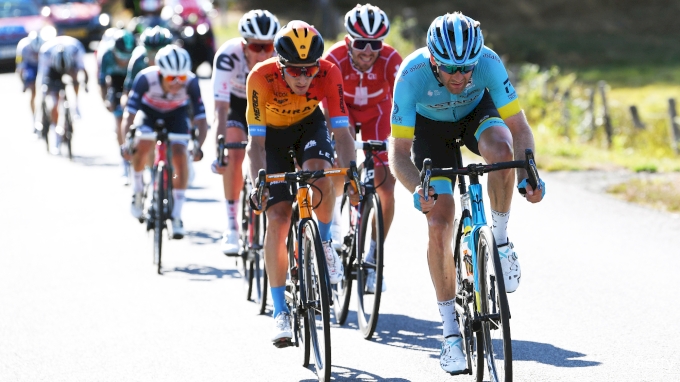 Steve Bauer
DS for Astana-Premier Tech
Canadian cycling legend Steve Bauer will be behind the wheel of the Astana-Premier Tech team car as the Director Sportif (Head Coach).
After retiring from racing, Steve started a few different pro cycling teams, eventually growing the Spidertech sponsored team to Continental status, bringing up young riders and showing them what it takes to be a professional cyclist. Guillaume Boivin and Hugo Houle are both riders who began their careers with Spidertech before graduating to the WorldTour.
Steve brings with him an immense knowledge of race strategy and teamwork, to ensure that the riders whom they select for the Tour are able to get the most out of themselves each and every day. Look closely for the Directors driving the turquoise blue Astana-Premier Tech team car and you may catch a glimpse of a Canadian behind the wheel!
As an added Canadian connection in the Tour de France, Premier Tech, (a horticultural technology company from Quebec) stepped up in 2021 to be the secondary sponsor of the Astana program. Having been involved in the regional cycling community for many years, the company is poised for international growth and views professional cycling as a perfect way to gain exposure in new markets.