2021 UCI Cyclocross World Cup: Hulst
Preview: Course, Conditions, Contenders For 2021 Hulst Cyclocross World Cup
Preview: Course, Conditions, Contenders For 2021 Hulst Cyclocross World Cup
The ancient fortified Dutch city of Hulst plays host to one of the more technical and dynamic courses on the cyclocross calendar.
Dec 31, 2020
by Michael Sheehan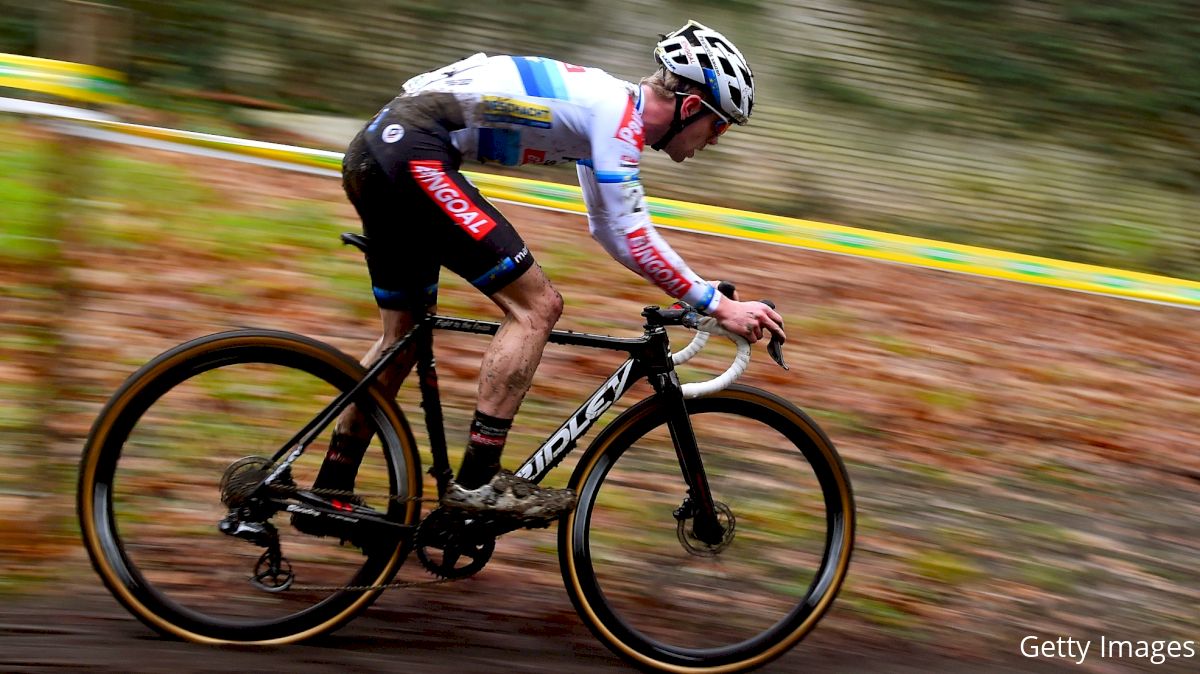 The fourth round of the 2020-2021 UCI Cyclocross World Cup takes place in the Netherlands this Sunday January 3rd, 2021.
Join PRO to watch the 2021 Cyclocross World Cup Hulst on FloBikes!
A Welcome Break From The Rain
In stark contrast to the impossibly muddy affair seen in Dendermonde last weekend, the Netherlands should provide the riders with a very welcome dry weekend of cyclocross. While weather may not play as big of a role in this round of the World Cup, the course in Hulst will provide no shortage of fresh challenges.
No Windmills, Still A True Dutch Cross
This year's edition of the Hulst Vestingcross will not take place through the ancient fortified city of Hulst. The organizers had to seek an alternative venue for 2021 due to the Coronavirus pandemic.
Despite the change of venue, Hulst promises a dynamic course nonetheless. The course will take place along the banks of the Schelde, a river which provides a backdrop to no shortage of cycling races (Scheldeprijs for one).
Expect technical racing along the banks of the river combined with strong winds along this years course in Perkpolder.
World Champions Face No Shortage of Challengers
Ceylin Del Carmen Alvarado was infallible on the technical Hulst circuit last year. The defending champion has struggled to contend with the power of Lucinda Brand and Clara Honsinger in the past two rounds of the World Cup. Hulst will provide Alvarado with an opportunity to reassert herself in the World Cup standings.
Annemarie Worst began the 2020-2021 season strong with a victory at Kopenbergcross and a second place at the European Championships. Worst has struggled to maintain that form, but the familiar course may help Worst bounce back in the second half of the season.
Marianne Vos began her World Cup campaign this season in Dendermonde where she finished 14th. Expect to see the seven-time world cyclocross champion finishing significantly better than that in the coming races.
In the men's race, look for Mathieu Van Der Poel and Wout Van Aert to resume their rivalry this weekend. Van Aert was superior in the mud of Dendermonde, but van der Poel's smooth riding earned him the victory in Namur. The two cross-discipline stars are the clear favorites for the win, Tom Pidcock should not be counted out after his deft riding in the 2020 Ethias Cross Hulst and the streak of form he displayed during the recently concluded Kerstperiode.
Defending Champion Eli Iserbyt is on the preliminary startlist, but his participation is in doubt as he continues to recover from a crash in Zolder.
Update: Due the Coronavirus pandemic, the course has been moved from the fortified city of Hulst, to the banks of the Schelde in nearby Perkpolder.