2020 UCI Cyclocross World Cup: Dendermonde
Preview: Expect Heavy Mud In UCI World Cup Dendermonde
Preview: Expect Heavy Mud In UCI World Cup Dendermonde
Race day rain combined with an already saturated course will create heavy muddy conditions at this Sunday's World Cup.
Dec 26, 2020
by Michael Sheehan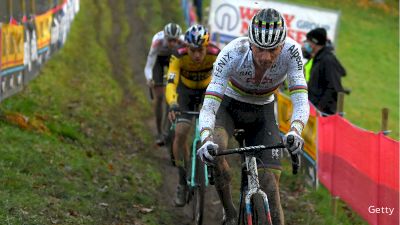 In stark contrast to last weekend's edition of the infamous and storied UCI Cyclocross World Cup in Namur, this weekend's World Cup round in Dendermonde is a new kid on the block.
Join PRO to watch the 2020 UCI Cyclocross World Cup Dendermonde on FloBikes!
Racers and fans alike have limited information available about the Dendermonde World Cup, but one day before the race, a few things are known.
There Will Be Mud
The forecast for Sunday's World Cup predicts driving rain to be a near certainty the entire day. The race comes after a week of heavy precipitation in Belgium, so the course will be thoroughly saturated before the race even gets underway.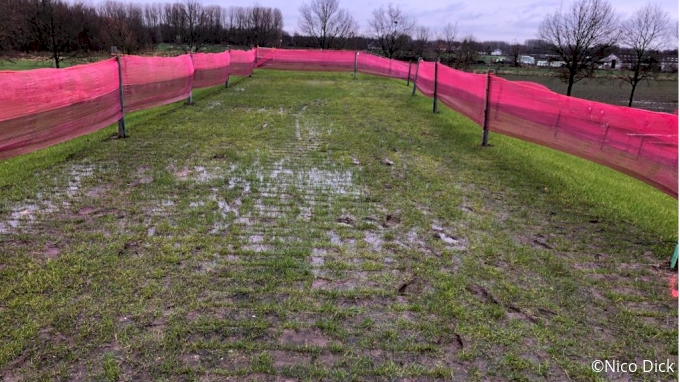 The organizers have kept riders off the course in the days leading up to the race in an attempt to preserve the course for race day, but the soggy grass will likely not even hold up to the first round of prerides on Sunday.
American Rebecca Fahringer managed to get on course for a sneaky preview. Watch the video of her lap below.
Race of Attrition
Despite the organizer's best efforts to keep the course in good shape for race day, the course will be very heavy when the riders are let loose in Dendermonde. What might have been a tactical race on a wide open and relatively untechnical course will instead be a heavy slog through thick mud with a lot of running.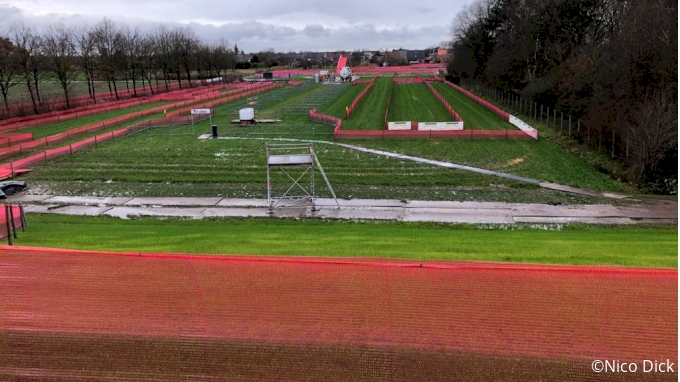 Dendermonde will favor strong runners and riders with big engines who are capable of powering their bicycles through thick mud lap after lap.
Wout Van Aert, Toon Aerts, Lucinda Brand and Katie Compton are riders who are expected to excel in these conditions.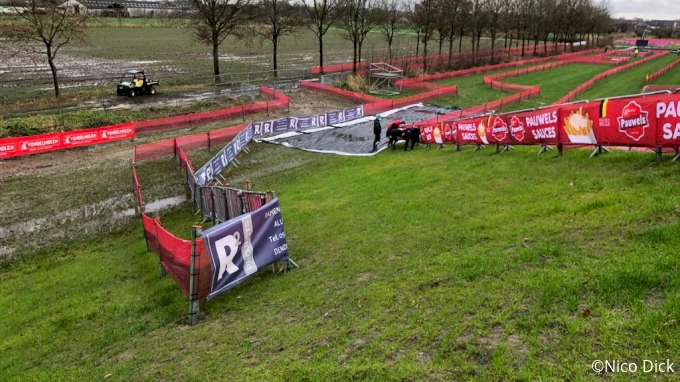 A New Race With Big Ambitions
The third round of the 2020 UCI Cyclocross World Cup found itself in Dendermonde after the Wachtebeke venue became unavailable. The race organizer has leased the land for the next five years, and intends to build out the course over time.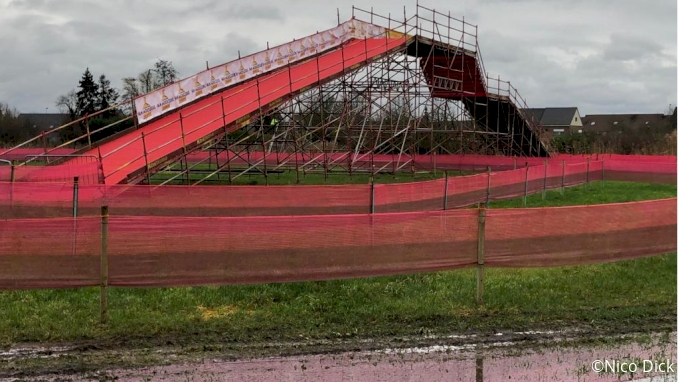 The 2020 course features a 6 meter high bridge and two, technical hillsides. Due to the coronavirus pandemic, only a fraction of the leased land has been used for the inaugural race. Expect to see new features and longer laps in the coming years.