2019 Tour de France Rebroadcast (English Commentary)
We Love These 15 Motivational Cycling Quotes
We Love These 15 Motivational Cycling Quotes
Whether you're training for a race or just trying to stay fit, these 15 motivational quotes will give you all the inspiration you'll need.
May 2, 2018
by Alex Rees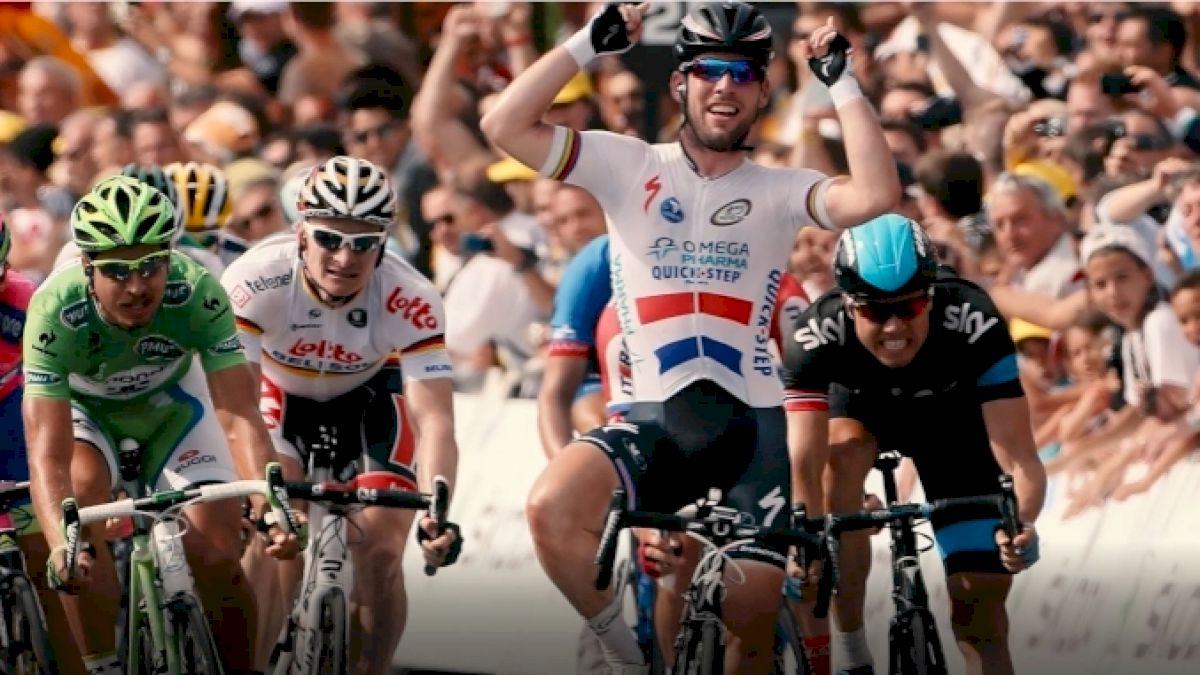 Sometimes we all need an extra push to get us through our workout — something inspiring that motivates us to push ourselves to new limits we didn't think were possible. In cycling, the road can be arduous and lonely at times, and athletes will take any motivation they can get to finish their workout. Maybe you're struggling to even start your workout because of fear or intimidation.
Either way, here is a list of 15 quotes that will help motivate you and push you to be your best:
"I have always struggled to achieve excellence. One thing that cycling has taught me is that if you can achieve something without a struggle it's not going to be satisfying." - Greg LeMond

"Ride as much or as little, as long or as short as you feel. But ride." - Eddy Merckx

"When your legs scream 'stop' and your lungs are bursting, that's when it starts. That's the hurt locker. Winners love it in there." - Chris McCormack

"When the spirits are low, when the day appears dark, when work becomes monotonous, when hope hardly seems worth having, just mount a bicycle and go out for a spin down the road, without thought on anything but the ride you are taking." - Arthur Conan Doyle

"I don't ride a bike to add days to my life. I ride a bike to add life to my days." - Unknown

"When my legs hurt, I say: 'Shut up, legs! Do what I tell you to do!'" - Jens Voigt

"Don't buy upgrades, ride up grades." - Eddy Merckx

"You are one ride away from being in a good mood." - Sarah Bentley

"You can't get good by staying home. If you want to get fast, you have to go where the fast guys are." - Steve Larsen

"It doesn't matter if you're sprinting for an Olympic gold medal, a town sign, a trailhead, or the rest stop with the homemade brownies. If you never confront pain, you're missing the essence of the sport." - Scott Martin

"The best rides are the ones where you bite off much more than you can chew, and live through it." - Dough Bradbury

"To me, it doesn't matter whether it's raining or the sun is shining or whatever: as long as I'm riding a bike I know I'm the luckiest guy in the world" - Mark Cavendish

"Training is like fighting with a gorilla. You don't stop when you're tired. You stop when the gorilla is tired." - Greg Henderson

"Life is like riding a bicycle. In order to keep balance, you must keep moving." - Albert Einstein

"There are too many factors you have to take into account that you have no control over. The most important factor you can keep in your own hands is yourself. I always placed the greatest emphasis on that." - Eddy Merckx
These individuals, and many others, have endured through some tough training sessions and know a thing or two when it comes to pushing their limits, even when they might not have wanted to. Whether you are training for your next big competition or just need a little extra motivation to get your daily workout in, these quotes are here to motivate and inspire you.