Back in the 19th century, bicycles were initially designed and developed strictly for men. However, after some time and perseverance, strong-willed ladies decided to take the reins — or handlebars in this case. On a much deeper level, bicycles represented freedom and change for women. It altered the way they could live, travel without chaperones or permission, the way they dressed, and ultimately the way they viewed themselves.
Deep evolutionary change might not be the first thing someone thinks about when they see a bike, but at that time that's what it helped symbolize. Susan B. Anthony, one of the most notable women's rights activists, embraced this idea and movement that bicycles have "done more to emancipate women than any one thing in the world…(and she) rejoiced every time (she saw) a woman ride by on a bike."
Women cyclists are breaking records and making history. They have proven to be some of the greatest athletes reigning from all over the world. While there is much room for the sport to grow, there are several women who have spearheaded and evolved cycling since its inception.
Marianne Vos is one of these spectacular women. A world champion and competitor in road racing, cyclocross, track racing, and mountain biking, Vos has proven to be a force for over 10 years in the sport. Not to mention, she's a two-time Olympic gold medalist for her home country of the Netherlands. Despite battling some injuries, her victories and continued contributions to the sport have pushed her to be one of the best.
Lael Wilcox is another notable athlete in cycling for her outstanding accomplishments in ultra-distance racing. Wilcox takes on races that are thousands of miles long through extreme conditions and various terrains. She became the first woman to win the Trans Am Bike Race that spans 4,400 miles across the United States. Wilcox also was the second woman in history to finish the Navad 1000 race in Switzerland, a victory that later inspired a film in her honor entitled I'm Not Stopping.
Dame Sarah Storey is the most successful female British Paralympian of all time, holding the record with 14 gold medals. She is also a world champion, European champion, and 75-time record holder. Storey started off swimming but later moved to cycling in 2005. After her four-gold-medal achievement in the 2012 London Paralympics, she was named Dame Commander of the Order of the British Empire.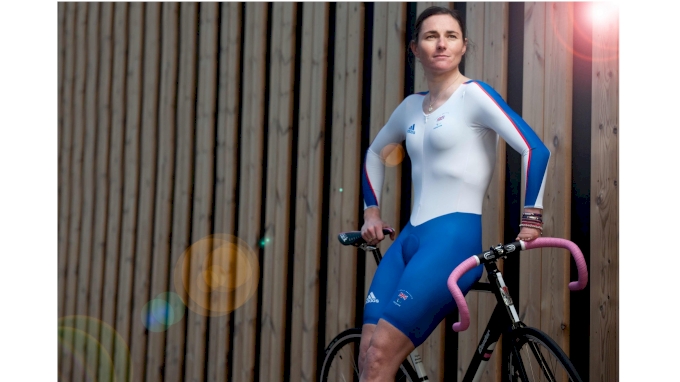 Throughout the ages, the number of inspirational women cyclists are too vast to count. Whether it's Eileen Sheridan, a 4-foot-11 in cycler in the 1940s and '50s who created records that stood for decades, or Emily Chappel, a former mail courier turned competitive cycler and author. Each of these athletes has a story to tell and contribute valued history to this sport.
As the decades pass, cycling continues to be a vehicle for evolution and change. Equality in pay and competition are still uphill battles, but the longstanding tradition of women enduring through all hardships and never giving up remains at the sport's core.