The sixth round of the 2019 - 2020 DVV Trofee takes to the playground of cyclocross legend Sven Nys on Wednesday January 1st, 2020. Live coverage will begin on FloBikes at 6:30 AM central time.
Join Pro to watch DVV GP Sven Nys live and on-demand.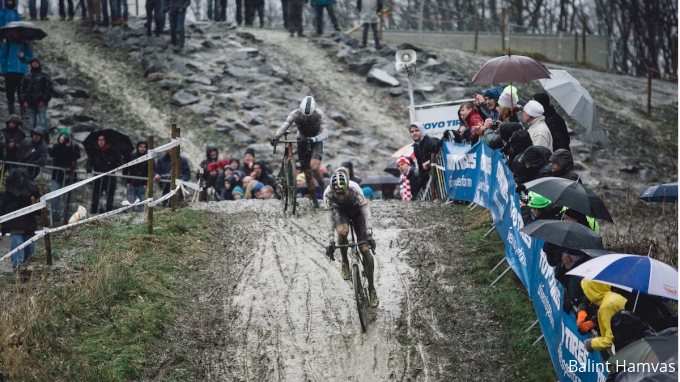 It Has Sven's Name On It For A Reason
Racers will take to a purpose built cyclocross course in Nys' hometown of Baal, Belgium. The highlight of the circuit is a series of dirt table tops, reminiscent of a downhill mountain bike feature, which begs riders to throw mid-race tailwhips.
The technical features do not stop there. The course is riddled with obstacles that will challenge even the most adept bike handler. In short, it is everything you would expect from a cyclocross race with Sven Nys' name on it.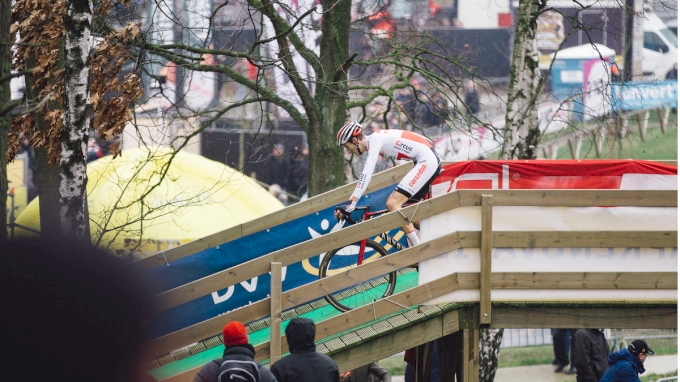 Fast And Cold Racing On Tap
After a rather muddy Belgian Kerstperiode, the racers should be in for a reprieve on New Year's Day. The weather is forecasted to be cold but clear. While some fans may be disappointed to see a lack of mud, the dry conditions will only further tempt riders to let loose with a tailwhip or two.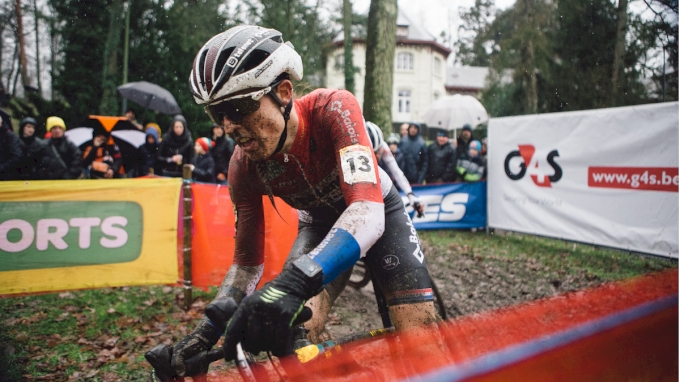 New Year, New Teams
GP Sven Nys marks a new calendar year, which means some riders will be representing new teams and sponsors. The most anticipated transfer will come from Quinten Hermans and Corné Van Kessel, who are due to leave their longtime home of the Telenet Baloise Lions to join the new Tormans CX team. Tormans is an offshoot of the Belgian pro continental squad Wanty-Gobert, which the duo will race for during the summer.
Lucinda Brand is expected to return to racing in Baal following her crash in Loenhout which forced her to abandon the race and required stitches on her lower leg. Her teammate Toon Aerts however will remain absent from the start list. Aerts suffered four broken ribs in Namur, and is limited to training on the road while his ribs heal.
Images by Balint Hamvas.