2019 US CX Nationals Rankings, Photos & More
Photo Gallery: Two New Champions Crowned at US Cross Nationals
Photo Gallery: Two New Champions Crowned at US Cross Nationals
The muddy racing was fast and utterly technical at US Cyclocross Nationals in Lakewood, Washington—and did not disappoint.
Dec 16, 2019
by Molly Hurford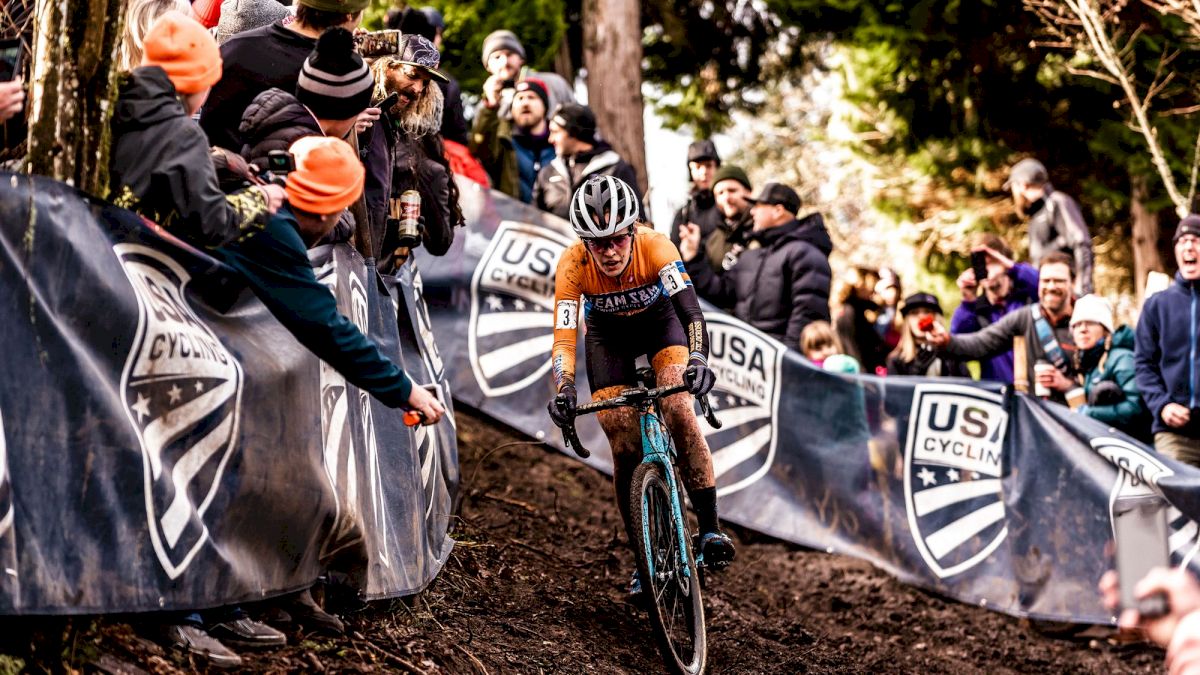 Unlock this article, live events, and more with a subscription!
Get Started
Already a subscriber? Log In
Last weekend, US Cyclocross Nationals took place in Lakewood, Washington, and the racing did not disappoint. Fans went wild as Clara Honsinger took the Elite Women's National Championship win over 15-time champion Katie Compton. Meanwhile, 21-year-old Gage Hecht proved that he was ready to race the Elite race rather than the U23 field when he became the youngest National Champion in over a decade.
The muddy racing was fast and utterly technical. Former champion Stephen Hyde excelled in the technical parts of the course, but Curtis White's running abilities put him into second place behind Hecht with Hyde in third. Kerry Werner's chances faded after he and Hecht became entangled in the course tape on a descent.
In the women's race, Courtenay McFadden led the field but was usurped by Compton. Eventually, Honsinger and Becca Fahringer made their way past the former champion and McFadden. Honsinger's smooth riding around the course eventually allowed her to separate from Fahringer, and she spent the second half of the race solo off the front. Fahringer eventually finished in second and Compton rounded out the podium.
Check out the photos of the event from Adam Koble: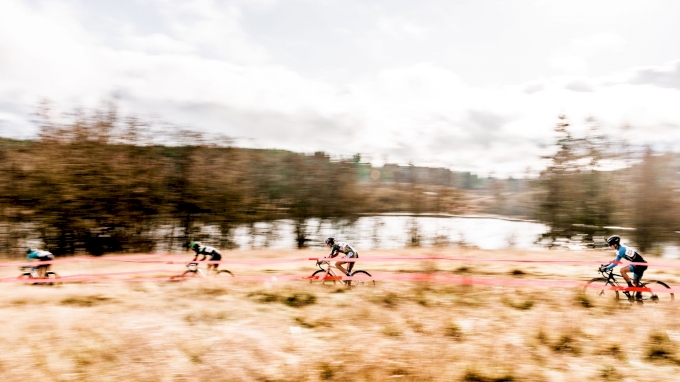 The women hitting the first power section of the course.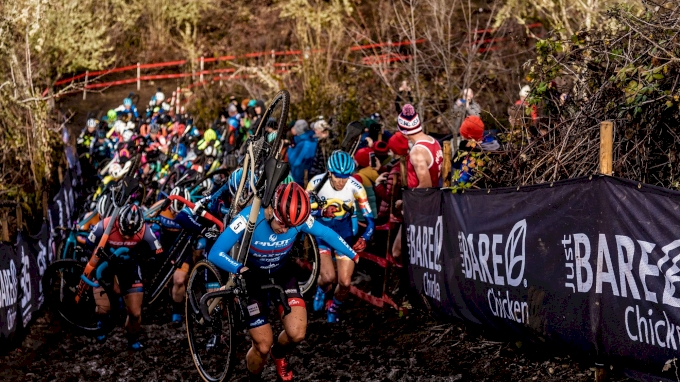 Courtenay McFadden leading the charge on the first run-up.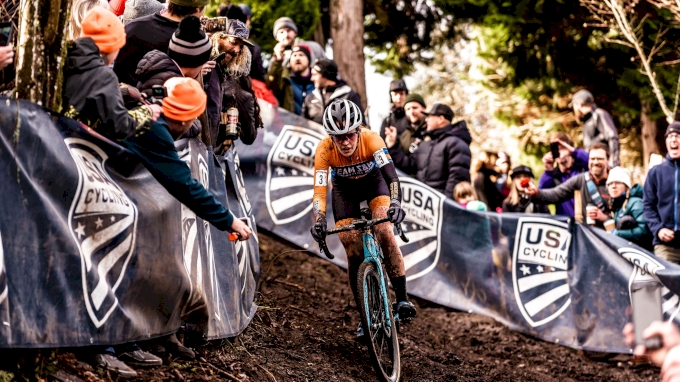 Within the first half lap, Clara Honsinger had moved to the front of the race.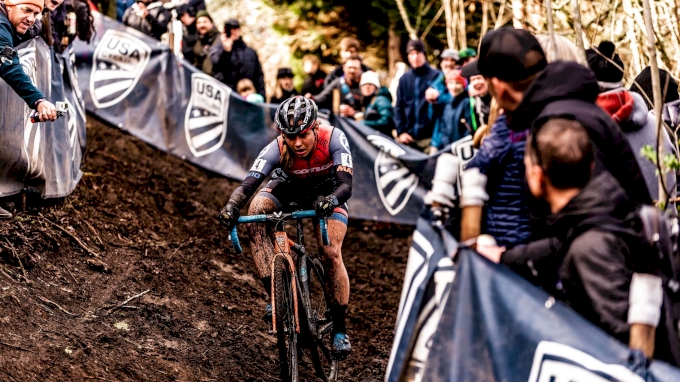 Becca Fahringer made the first attack on Katie Compton, but fell behind Honsinger by mid-race.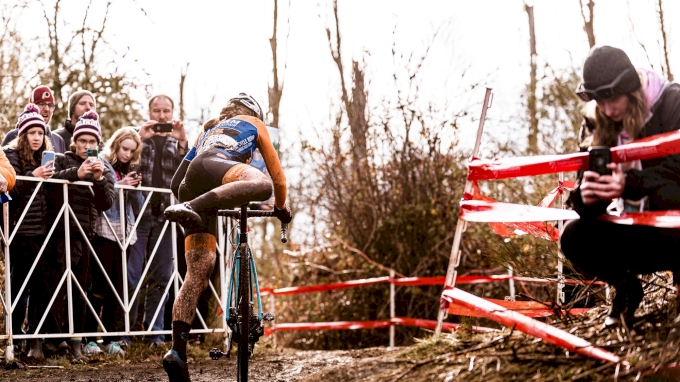 The course forced riders on and off their bikes multiple times in a lap, mainly on run ups and tricky off-cambers.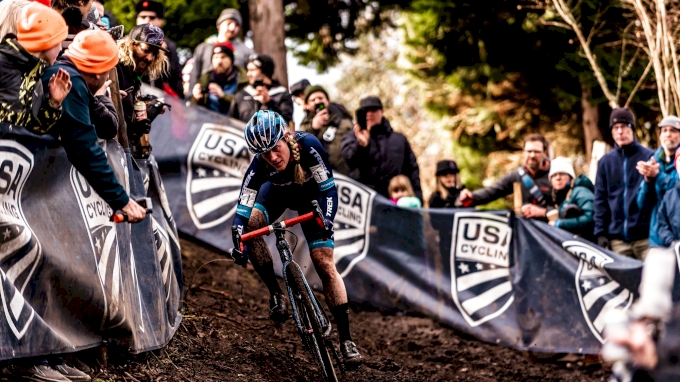 15-time National Champion Compton suffered from some breathing issues in the race.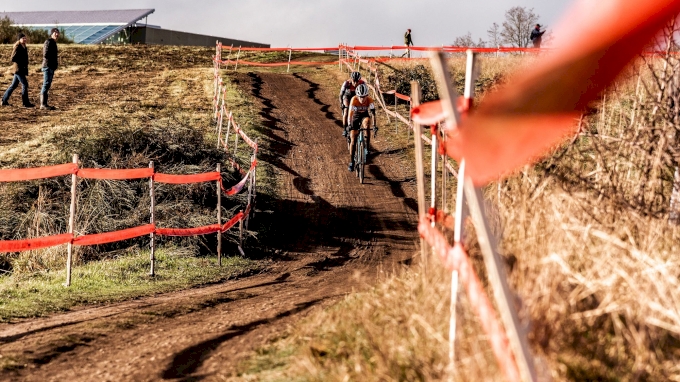 Honsinger and Fahringer off the front together.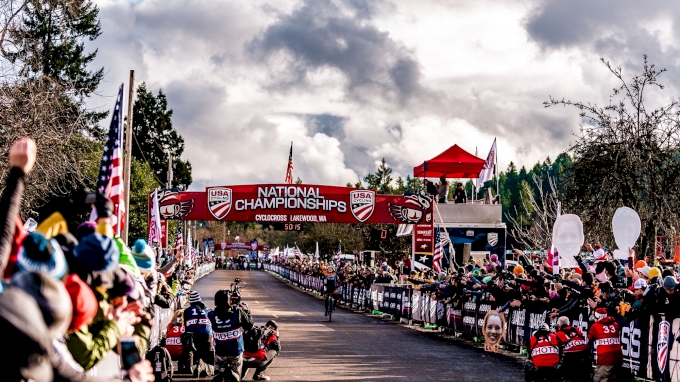 Honsinger taking the win—the first time Compton hasn't won Nationals in 15 years.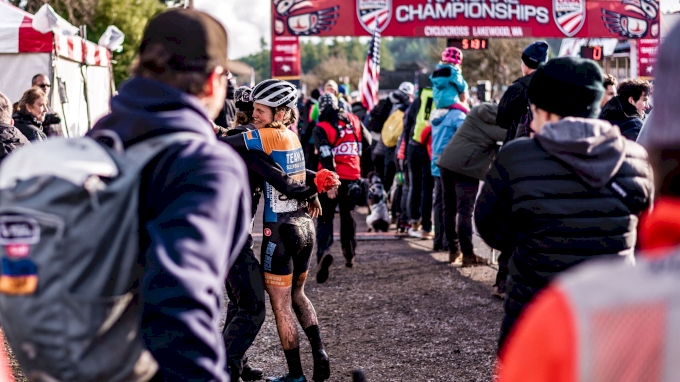 Celebrating the day—Honsinger says it's not a changing of the guard, just a progression.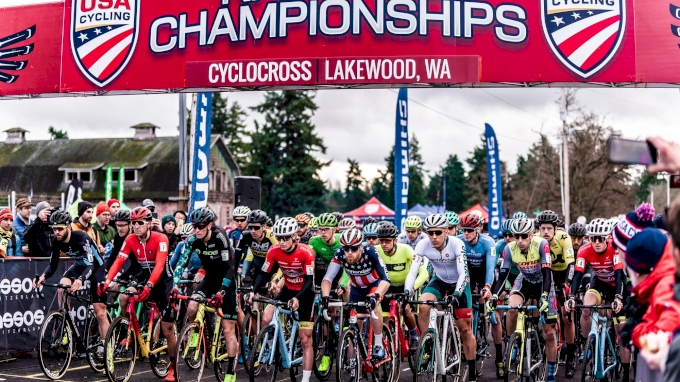 Elite men in the starting grid.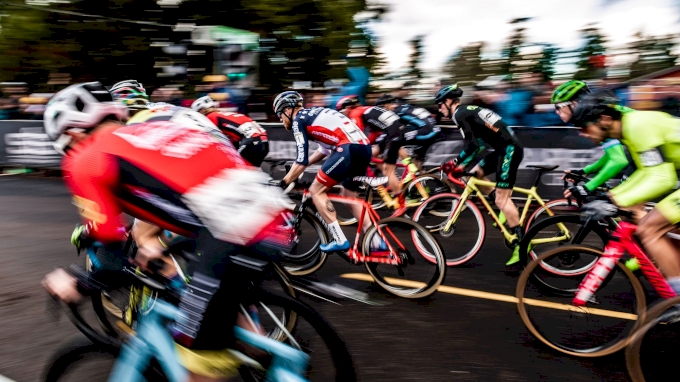 The first minute of the men's race was a full-on sprint off the pavement.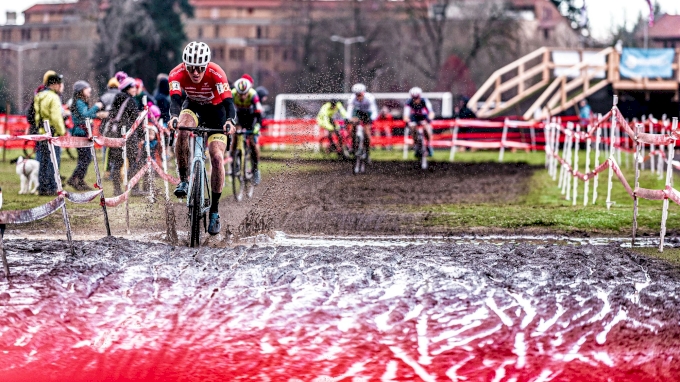 Gage Hecht made his move early in the race.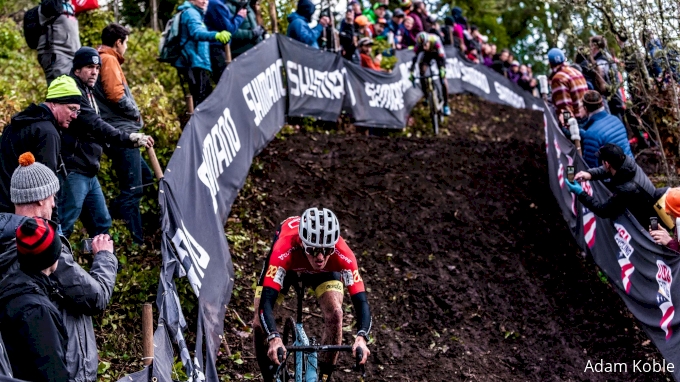 Kerry Werner was able to go with Hecht, but had a crash on a descent soon after.
Three-time champion Stephen Hyde struggled on the runups but ruled the descents.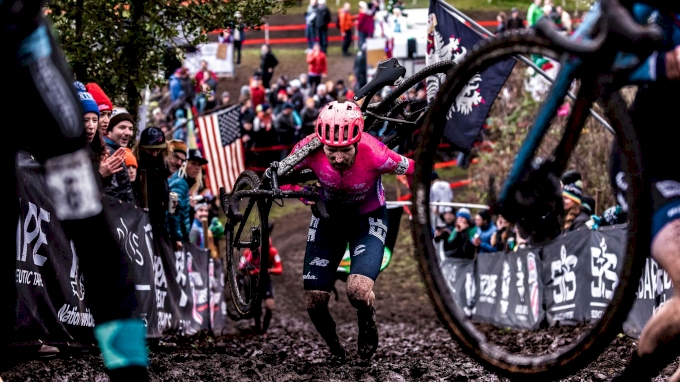 Cyclocross junior superstar-turned-roadie Logan Owen made an appearance, racing into 7th place.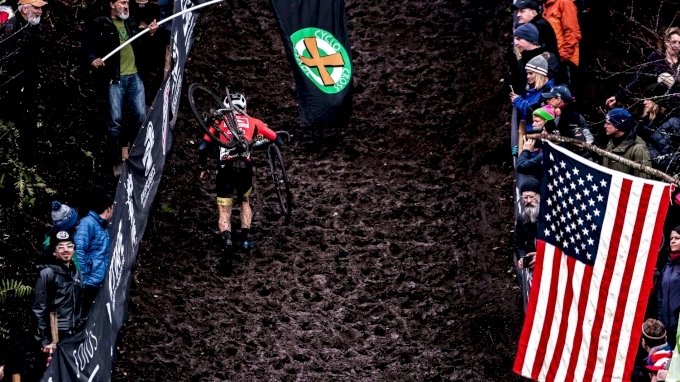 Hecht on his way to victory, taking the elite title as a 21-year-old.