2019 Vlaamse Druivencross
Everything You Need To Know For Vlaamse Druivencross
Everything You Need To Know For Vlaamse Druivencross
The mother of all crosses airs live and on demand this Sunday from Overijse, Belgium.
Dec 12, 2019
by Michael Sheehan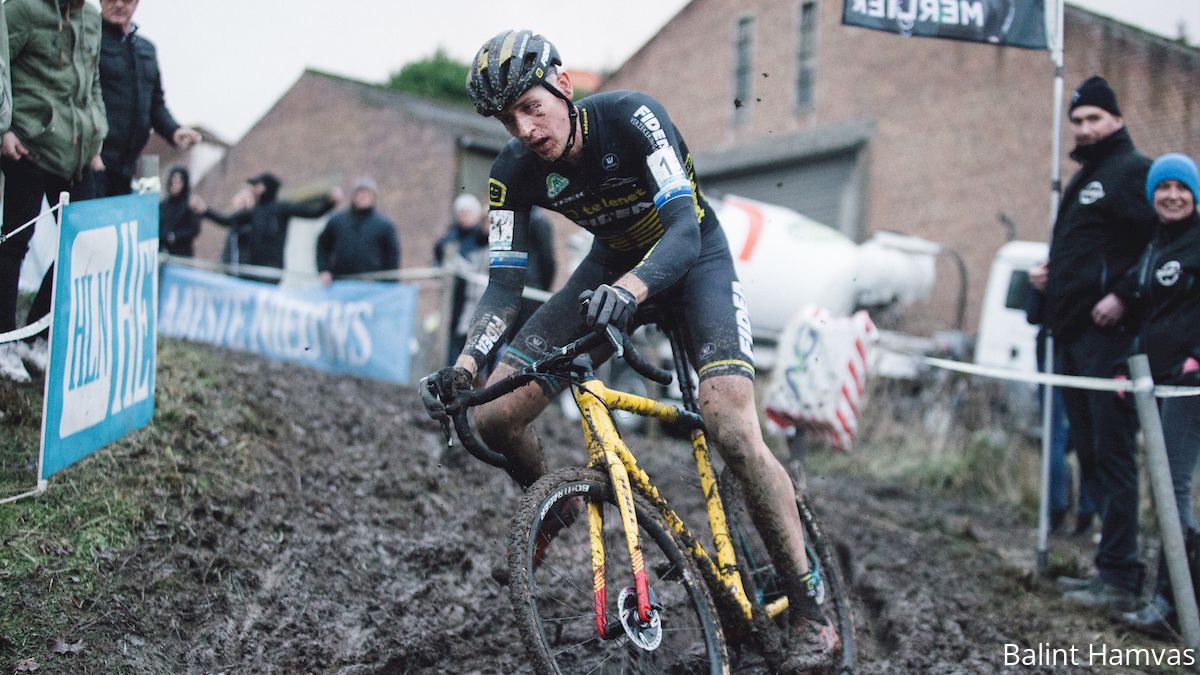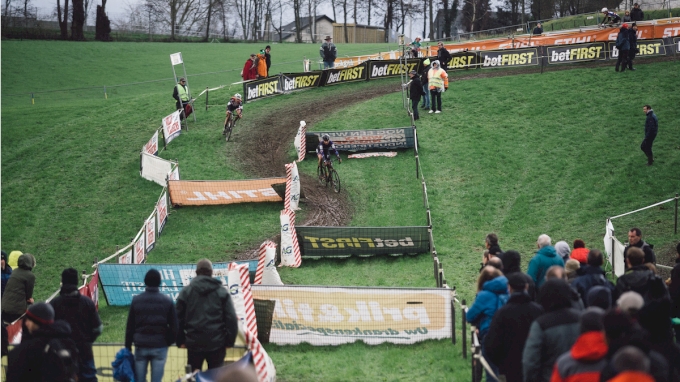 An Iconic Race
Vlaamse Druivencross translates to Flemish grape-cross, the race being a celebration of grape cultivation which has shaped the region surrounding Overijse, Belgium. However, that name does not quite do the December cyclocross race justice. Its nickname however comes a bit closer - "the mother of all crosses".
The course opens with a steep one to two minute long climb before diving down the grassy hillside that the course is built on. There is an intense amount of elevation change at Overijse with no shortage of treacherous rutted and rooted descents.


A Course Best Served Muddy
Overijse has been a sloppy affair in recent years, and the Belgian weather is forecasted to provide another muddy spectacle this Sunday. This is good news for fans, because watching racers careen down the slippery slopes of Overijse, flirting with the limit of control is one of the highlights of the cyclocross season.
Deep Fields
Overijse is a standalone race, but its exclusion from a major cyclocross series by no means detracts from the quality of the riders it draws. Overijse is an enviable addition to any rider's palmares, but as an added incentive to turn up with good form, the organizers promise 12,500 Euros to any rider who wins the race three times in five years. Mathieu van der Poel won that prize after his 2017 victory.
Van der Poel did not contest the 2018 edition, but he will return to Overijse in 2019. Defending champions Toon Aerts and Lucinda Brand will also be in attendance.
The only notable absences from the startlist at Overijse are Marianne Vos, who is racing a reduced calendar this season, and the Americans, who are stateside for their national championships this weekend.
Images by Balint Hamvas.