2019 Ethias Cross Essen
Photo Gallery: The World Champions Return At Essen Cyclocross
Photo Gallery: The World Champions Return At Essen Cyclocross
Vos is Boss with her first season win and Stybar is back in action, but Hermans takes elite men's win at Ethias Cross Essen.
Dec 9, 2019
by Molly Hurford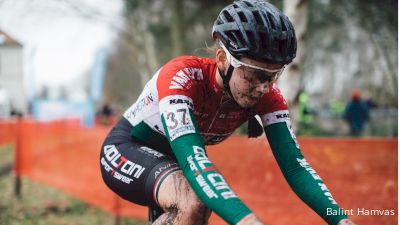 Unlock this video, live events, and more with a subscription!
Get Started
Already a subscriber? Log In
Unlock this article, live events, and more with a subscription!
Get Started
Already a subscriber? Log In
With many riders opting out of this weekend's racing at Ethias Cross in Essen to focus on the Zonhoven Superprestige on Sunday or to focus on a training block before the next round of World Cups, the fields were quieter than normal without racers like Annemarie Worst or Mathieu Van der Poel.
However, the crowds may have been louder than ever thanks to the return of former world champions in the women's and the men's fields: Marianne Vos and Zdenek Stybar made their season debuts.
Vos took the women's win with Hungarian racer Kata Blanka Vas in second and Anna Kay in third.
Stybar's debut didn't go as well and he finished in 12th, with Quinten Hermans taking the win and Laurens Sweek and Tom Pidcock rounding out the podium.
Check out the images from the race from CyclePhotos' Balint Hamvas.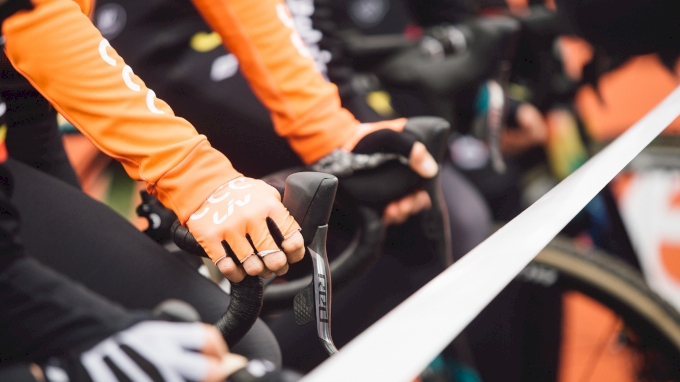 *Cue the Jaws theme music as Marianne Vos takes to the start line.*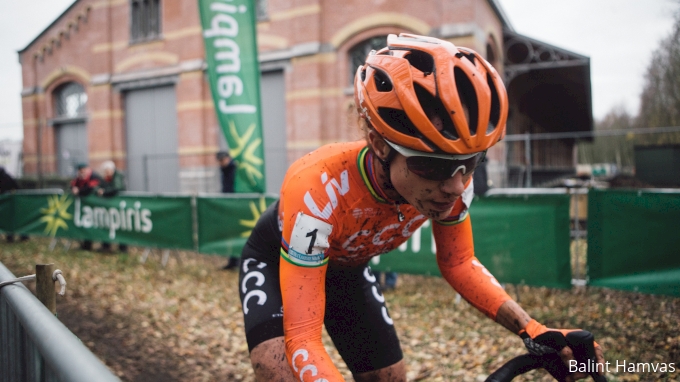 It didn't take long for Vos to get out in front.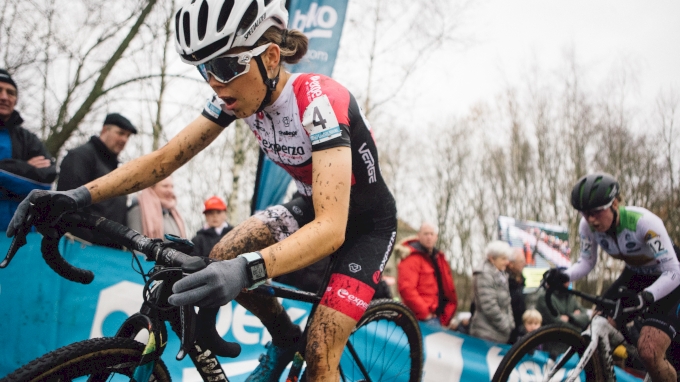 Young Great Britain rider Anna Kay had a great race.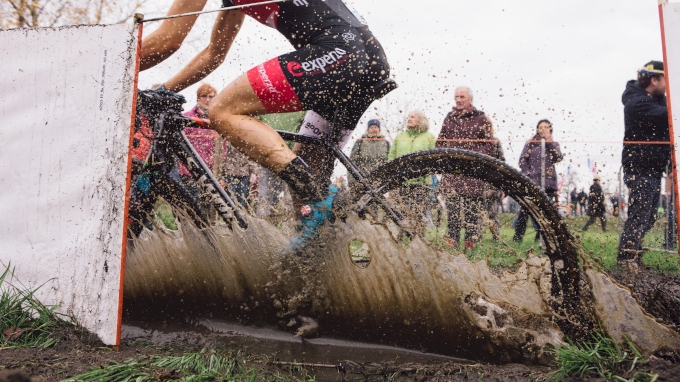 Essen takes place mostly in farm fields and gets quite muddy most years!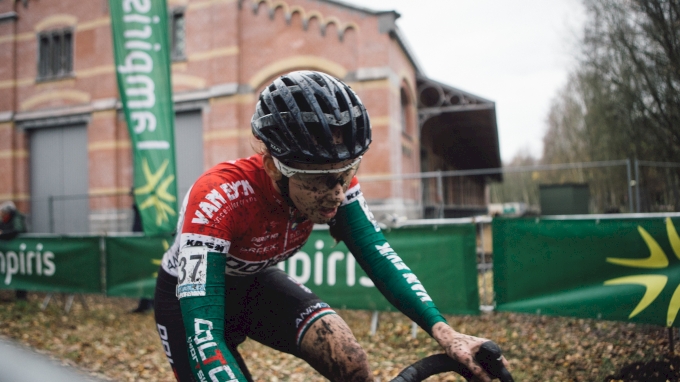 Hungarian champion, 18-year-old Kata Blanka Vas had a stunning second place result at Essen.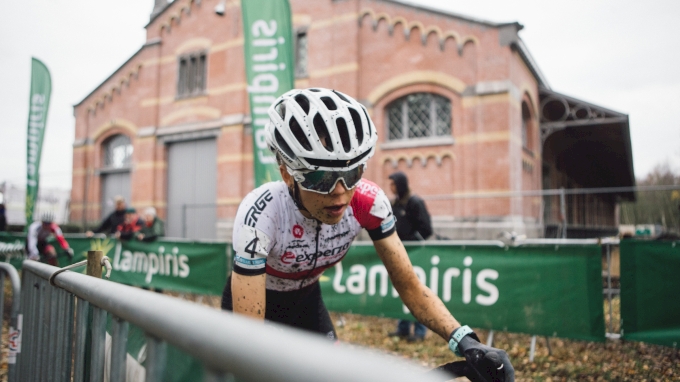 Anna Kay staying strong in third position.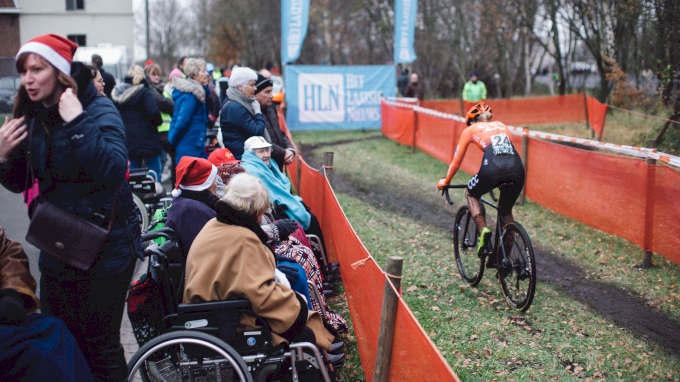 Pauline Rooijakkers trying to find a dry spot to ride.
A familiar site with Vos in #1 position followed by Vas and Kay.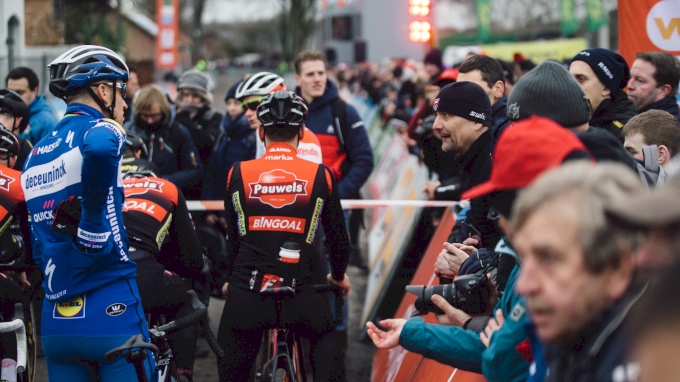 Spotting Zdenek Stybar on the start line.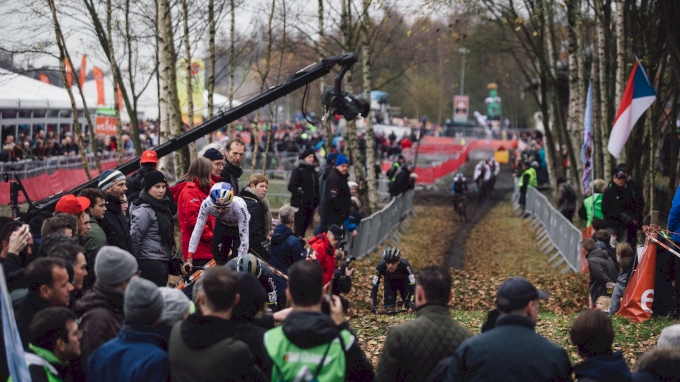 Tom Pidcock riding under the boom camera.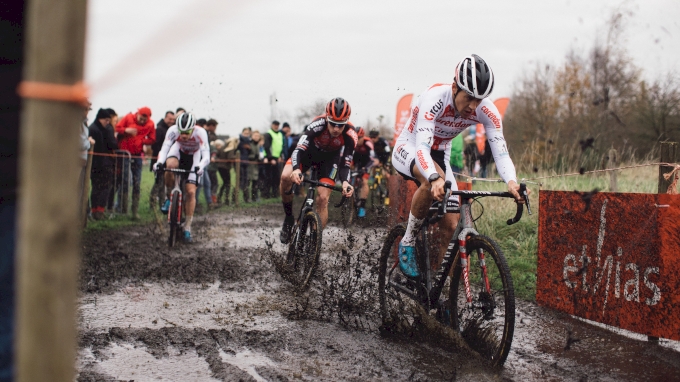 Tom Meeusen leading into the muddiest spot on course.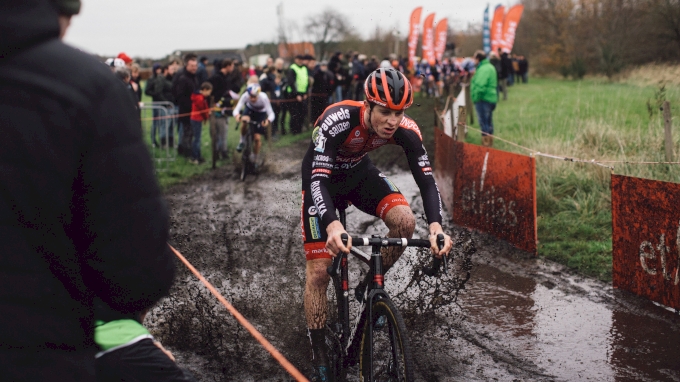 Ryan Kamp coming through the mud pit.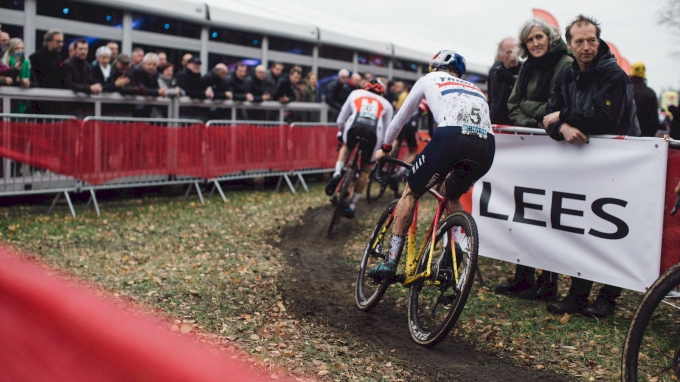 Tom Pidcock chasing David Van der Poel.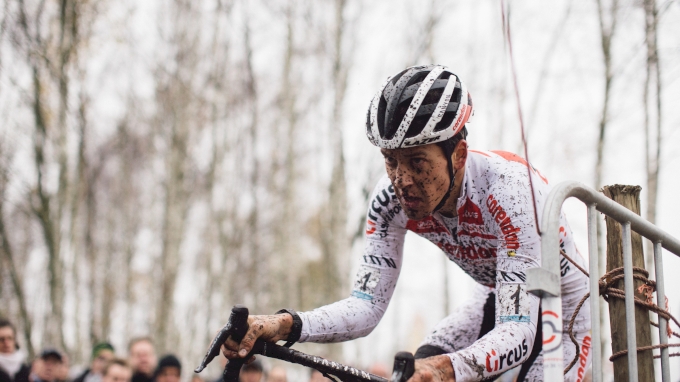 Tom Meeusen looking exhausted—and muddy.
An uphill barrier after a 180—with a second set further up the hill. Diabolical!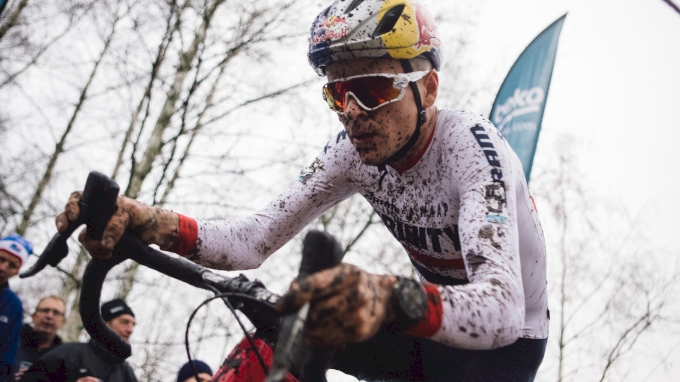 Tom Pidcock on his way to third place.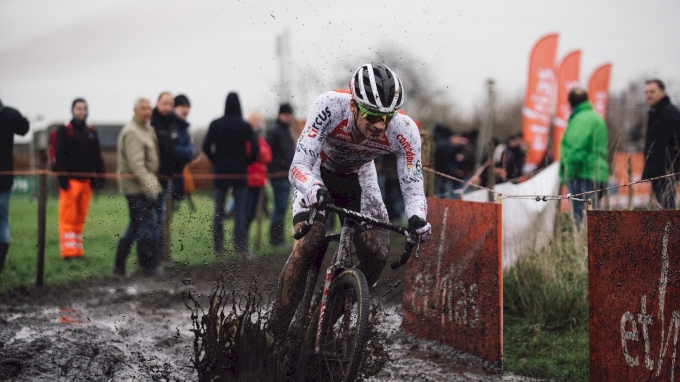 Jim Aernouts hitting the deepest rut in the puddle.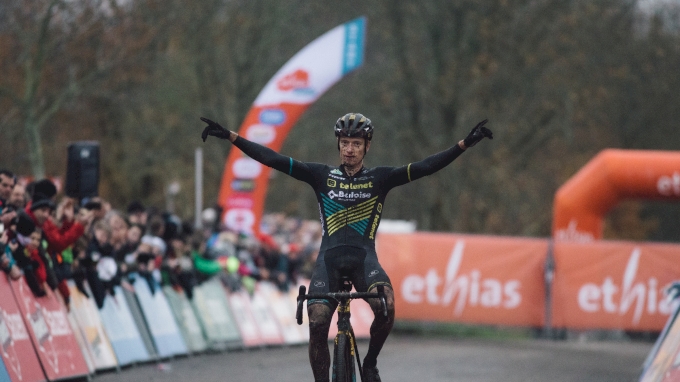 Quinten Hermans celebrating his win (looking a little worse for wear).