UCI
Photo Gallery: The Terrifying Beauty Of The Zonhoven 'Pit'
Photo Gallery: The Terrifying Beauty Of The Zonhoven 'Pit'
Fourteen stunning images from the 2019 Zonhoven Superprestige cyclocross race by Balint Hamvas.
Dec 9, 2019
by Molly Hurford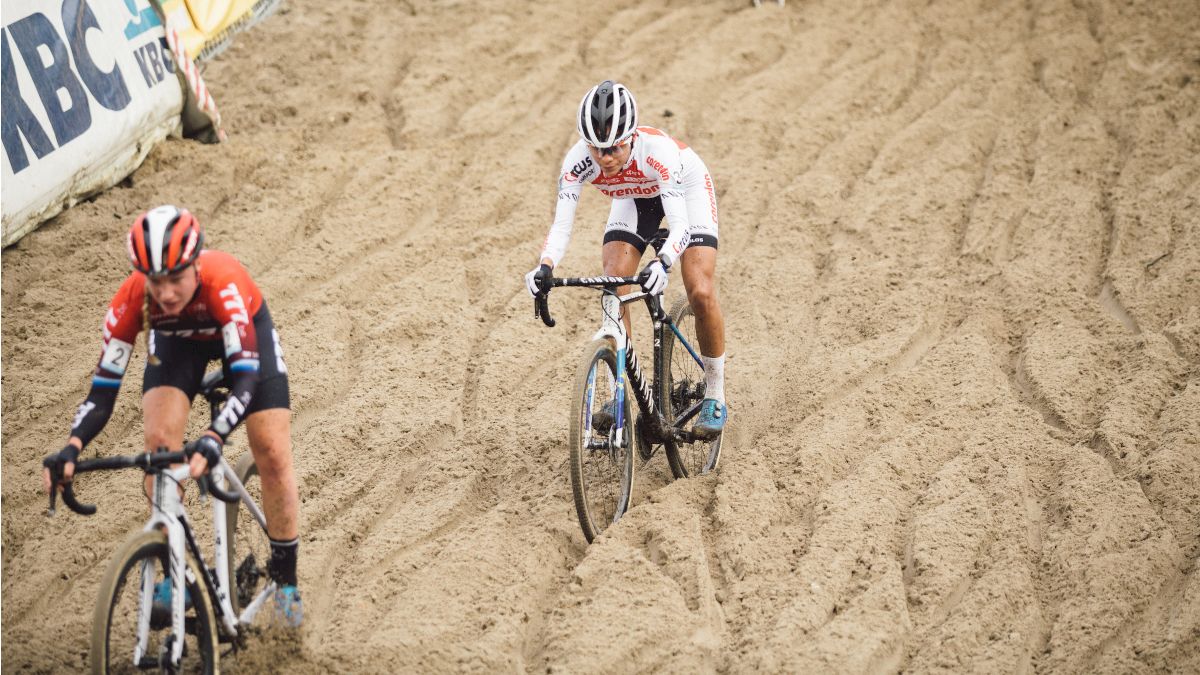 Unlock this article, live events, and more with a subscription!
Get Started
Already a subscriber? Log In
It was a hard battle in both the men's and women's races at the Zonhoven round of the Superprestige series in Belgium this weekend.
In the women's race, Sanne Cant looked poised for a winning comeback early on, but was quickly swallowed up by the hard-charging Dutch women including winner Annemarie Worst. Cant went on to finish sixth, with Worst taking the win, followed by Ceylin del Carmen Alvarado, Yara Kastelijn and Alice Maria Arzuffi.
In the men's race, Toon Aerts took the win, followed by Laurens Sweeck and Eli Iserbyt on the podium. One main standout in the race was UK racer Tom Pidcock, who's finally back on form.
Check out the images from the race from CyclePhotos' Balint Hamvas.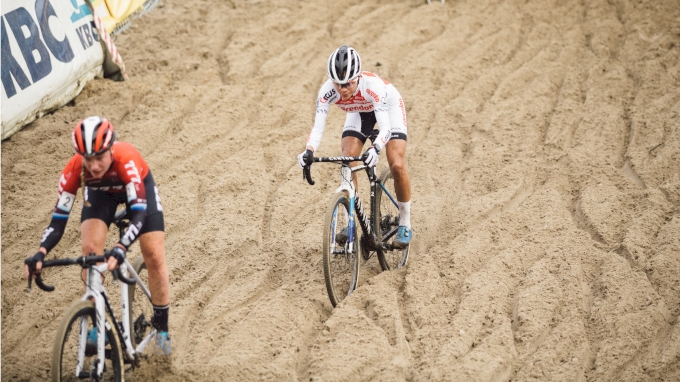 Annemarie Worst leads Ceylin del Carmen Alvarado in the sand.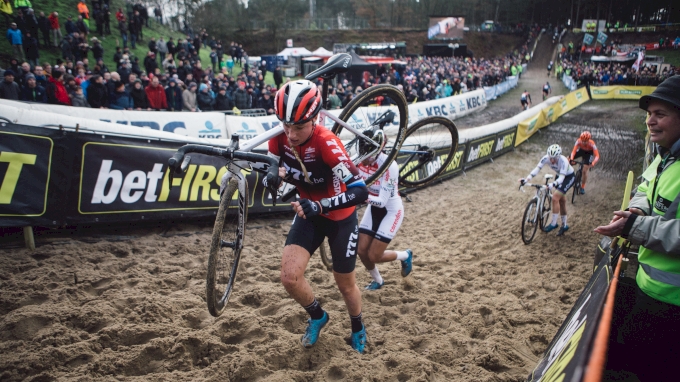 Not all of the same was rideable. Coming through the mud into loose sand challenged racers.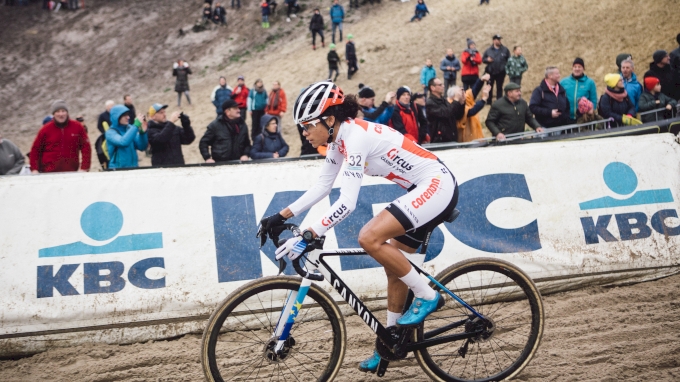 Alvarado leading through a rideable sand section while spectators watch to see who's chasing her.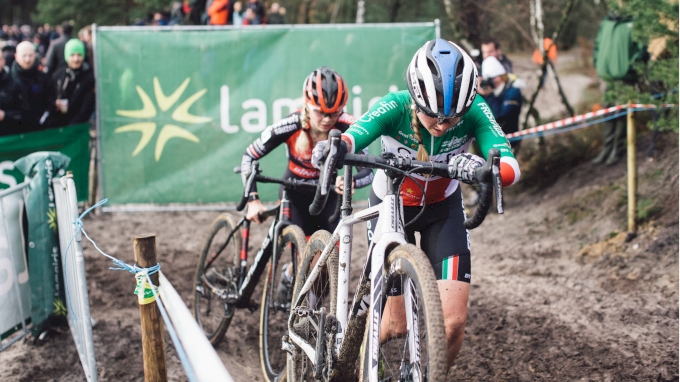 Italian Eva Lechner pushing through the muddy uphill.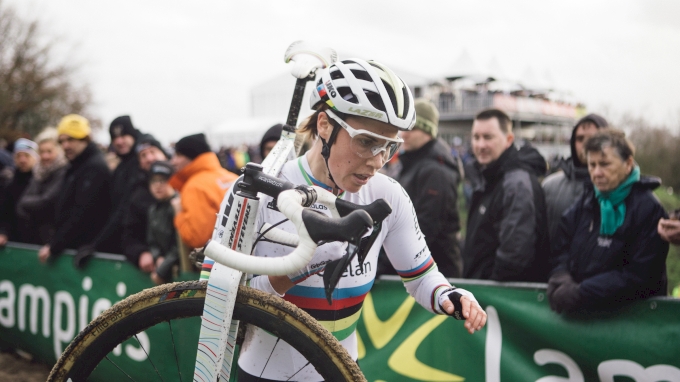 Current World Champion Sanne Cant was hoping for a win but had to settle for sixth.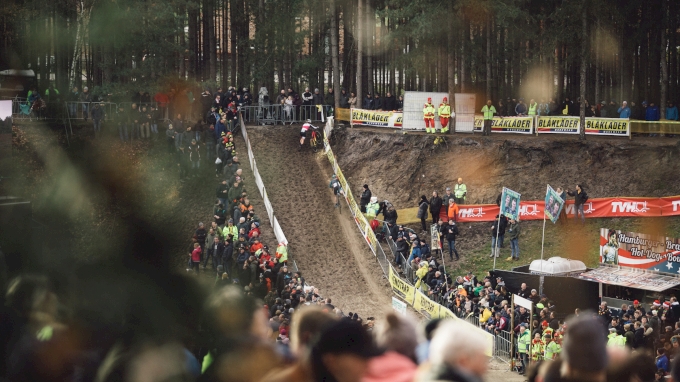 To ride or to run? A right-side wear line shows that riding is possible.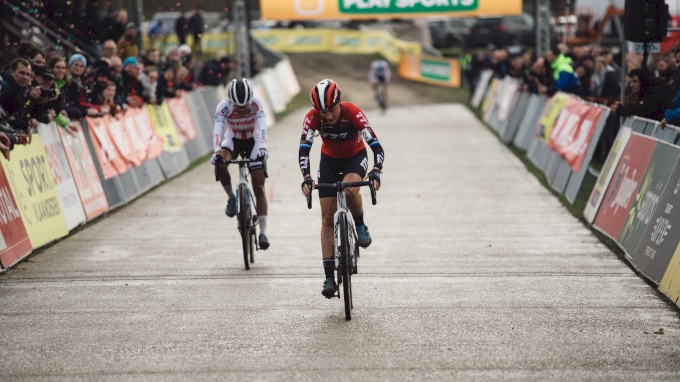 Worst hitting the pavement and coming in for the win with Alvarado behind.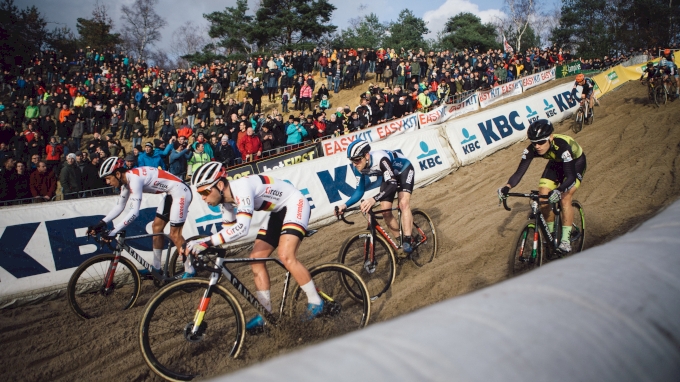 The men streaming onto the course while spectators enjoy the sunny weather.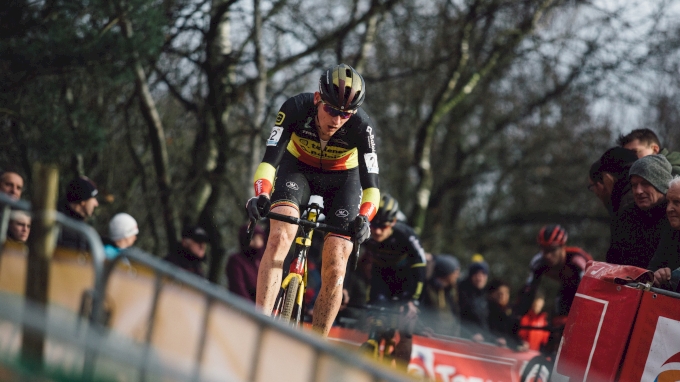 Toon Aerts took control of the race early on.
Using the banners and fencing for support on particularly steep run-ups.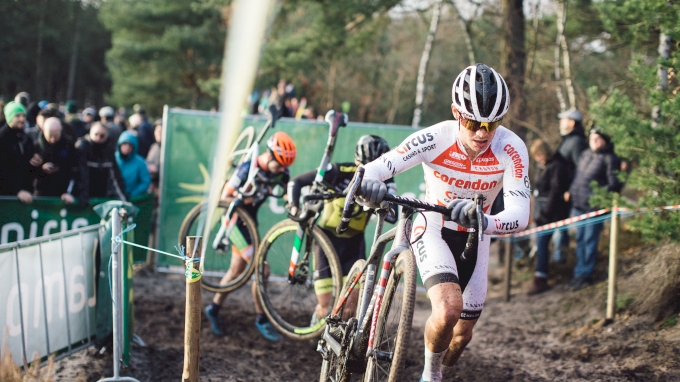 Eli Iserbyt opting to push his bike while the others shoulder theirs.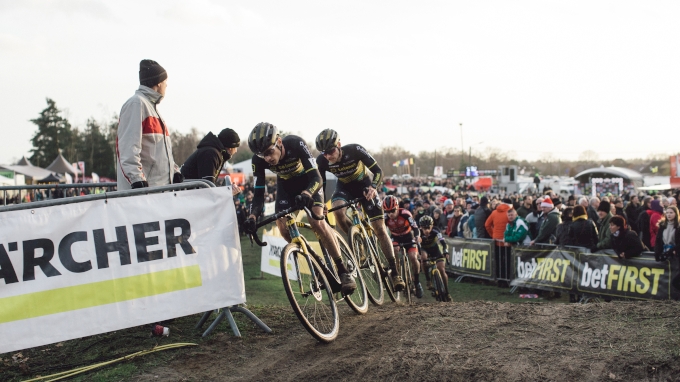 Despite the sand, it was still a large group even late in the race.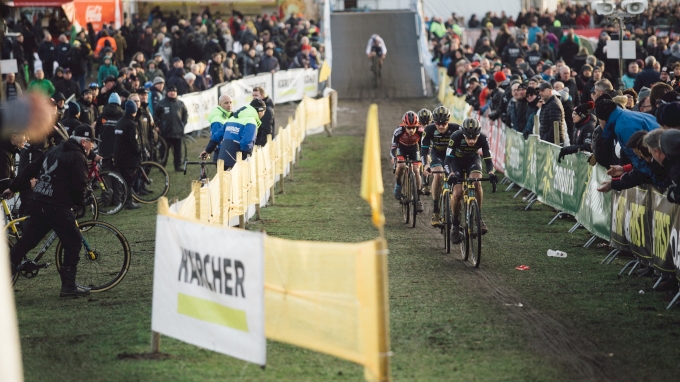 A Telenet-Fidea storm at the front.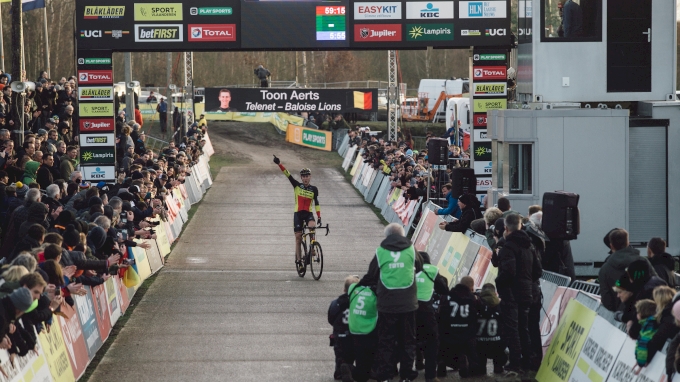 Toon Aerts taking the win at Zonhoven Superprestige.