Unlock this article, live events, and more with a subscription!
Get Started
Already a subscriber? Log In
The third round of the 2019 - 2020 DVV series was a unique scene for a Belgian cyclocross race. Instead of sprawling rutted fields in the wintery countryside, riders raced in the shadows of high rise apartment buildings, across bridges and past bars and restaurants. Urban Cross is a brand new race that the DVV series unveiled along the Leie River in Kortrijk, Belgium.
Scroll through to see all the action through the lens of Cyclephoto's Balint Hamvas.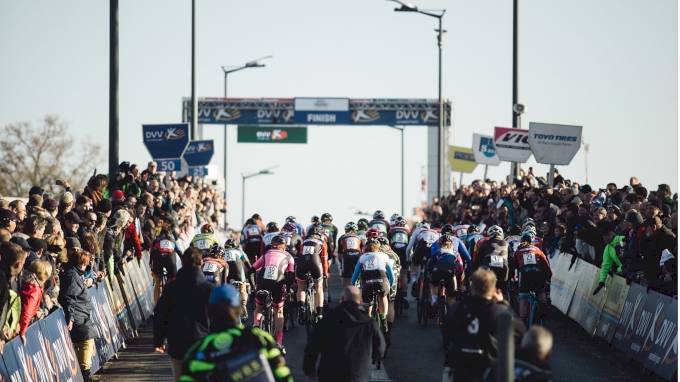 The women set off up the long start/finish bridge. Immediately after the descending from the bridge, the race took a 180 through a roundabout, creating a fast and challenging start.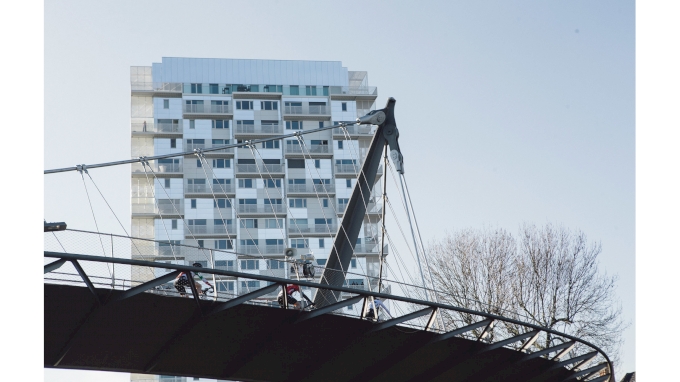 High rises and suspension bridges are not the typical playgrounds for cyclocross races.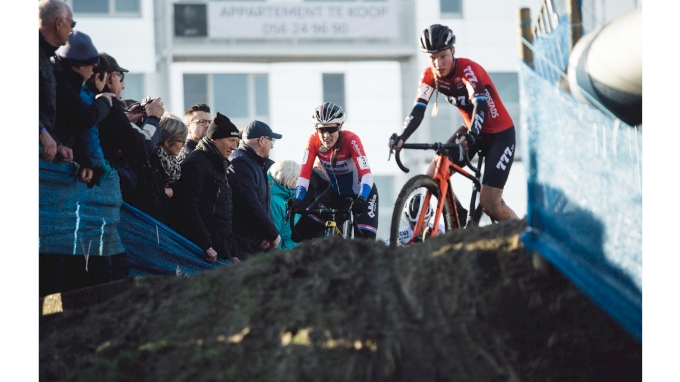 The urban course was not without its technical challenges however.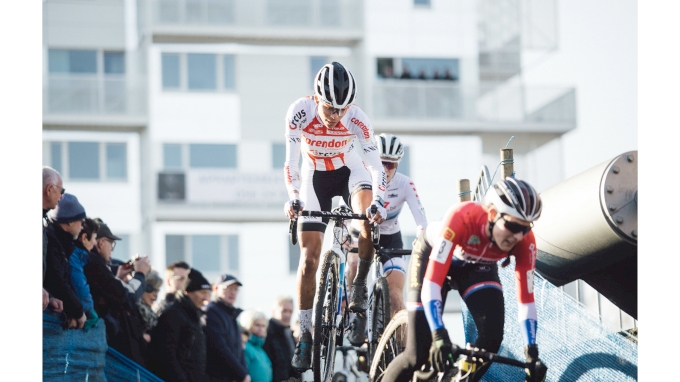 Ceylin del Carmen Alvarado rode an aggressive race. The Correndon rider is never one to shy away from attacking.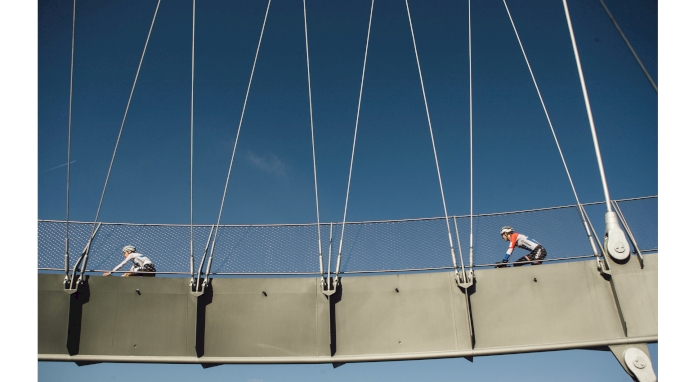 The course was not traditional, but it was a sight to behold.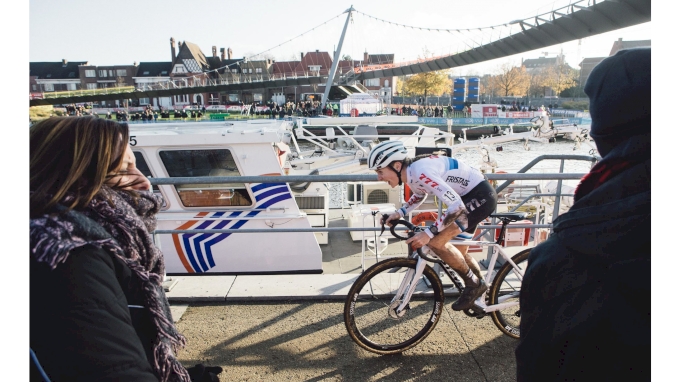 Yara Kastelijn put in a hard chase, but was unable to contest the victory after a late race tangle up with Annemarie Worst and Sanne Cant.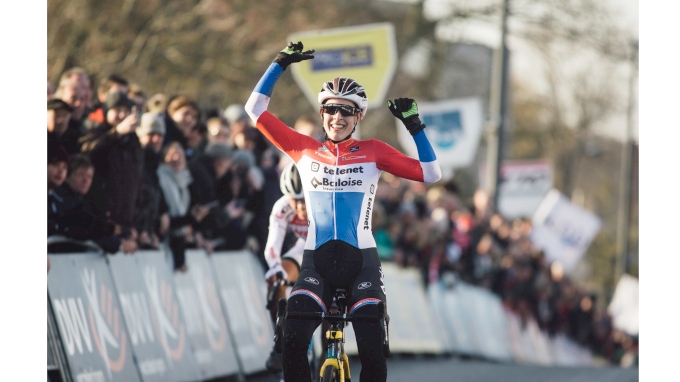 Alvarado was unable to distance Lucinda Brand prior to the finish where Brand launched a dominating sprint for the win.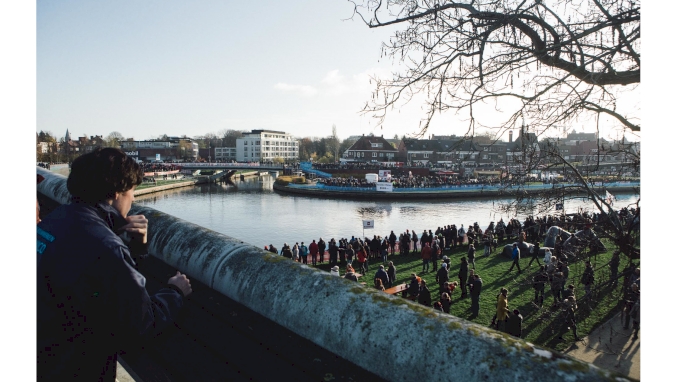 The town of Kortrijk was taken over for a day.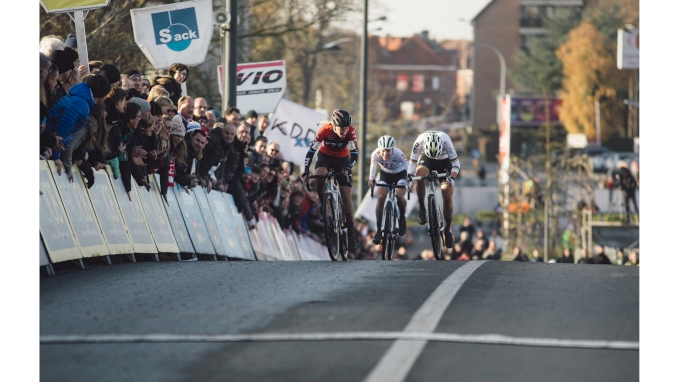 Annemarie Worst holds off Sanne Cant for the final spot on the podium.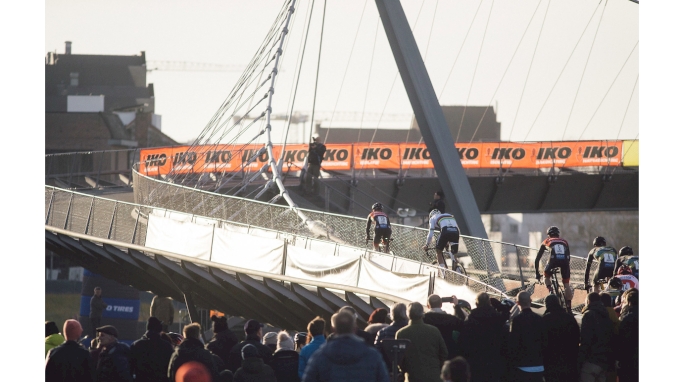 The men's field charges up the pedestrian bridge. Will this bridge become an iconic image in Belgian cyclocross?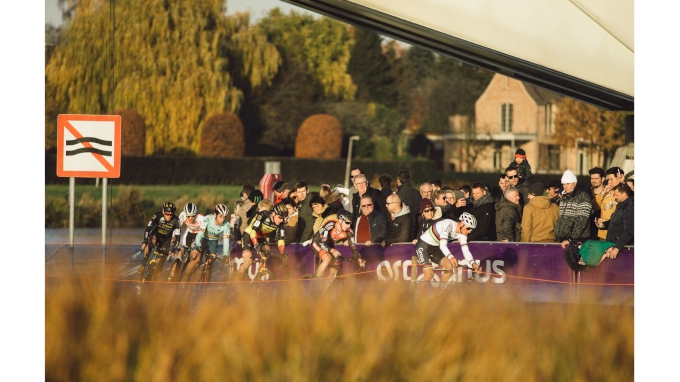 The fast course allowed a large group to form at the front of the field. Pack dynamics persisted for the first half of the race.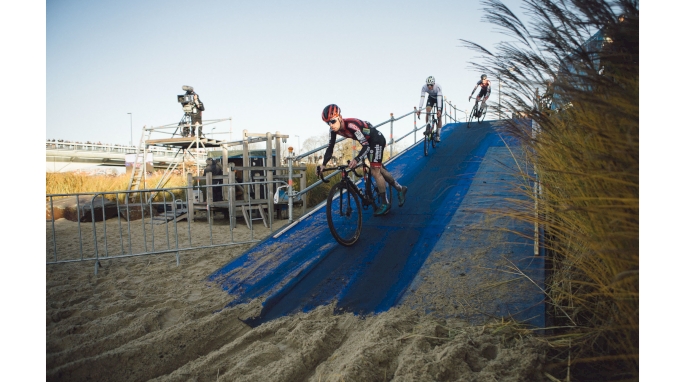 Eli Iserbyt anticipates a challenging transition into the sand.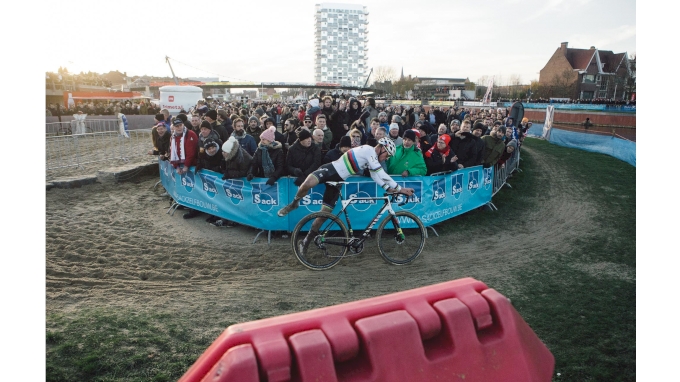 Mathieu van der Poel rode a patient race. The Dutchman didn't attack until the sixth lap. However, he quickly distanced himself from the rest once he made his move.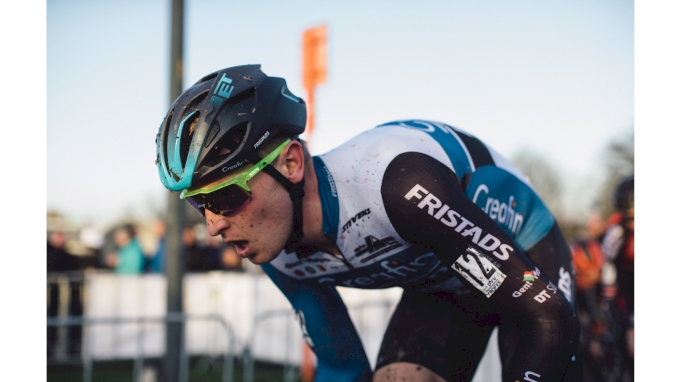 Tim Merlier, the Belgian road champion had a commanding ride for second place.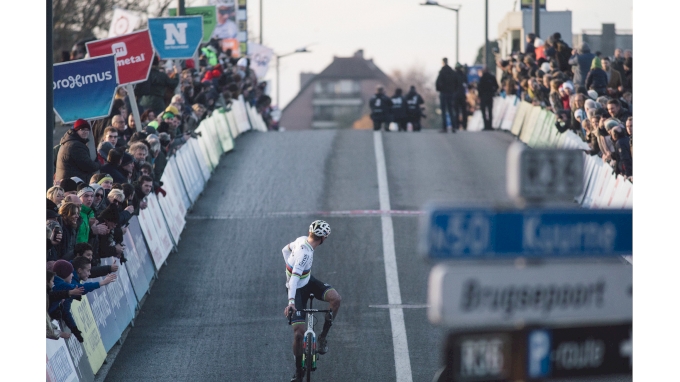 Mathieu van der Poel assesses the damage he caused after his 34th consecutive cyclocross victory.