Unlock this article, live events, and more with a subscription!
Get Started
Already a subscriber? Log In
It was a busy weekend for European cyclocross racers as they spent Saturday racing at the World Cup in Tabor, Czech Republic, before rushing back to Belgium for Flandriencross in Hamme. The course provides one of the most classic races of the season and is the second race in the DVV Trofee series.
The racing proved fast on the tacky track. In the women's race, the season's standout star Annemarie Worst took the win over current World Champion Sanne Cant, who's having a tougher season than usual.
Just behind them, freshly-crowned U23 European Champion Ceylin del Carmen Alvarado took third over Yara Kastelijn, the freshly-crowned Elite European Champion.
In the men's race, Mathieu Van der Poel remained untouchable, racking up another win, followed by Lauren Sweek and Tim Merlier. Scroll through to see the race through the lens of Cyclephoto's Balint Hamvas.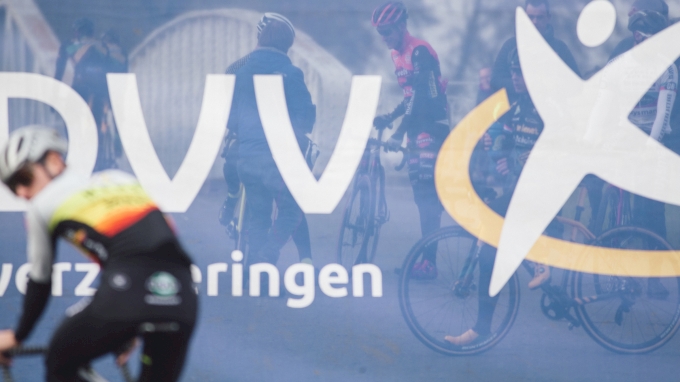 Riders behind the screen before the start.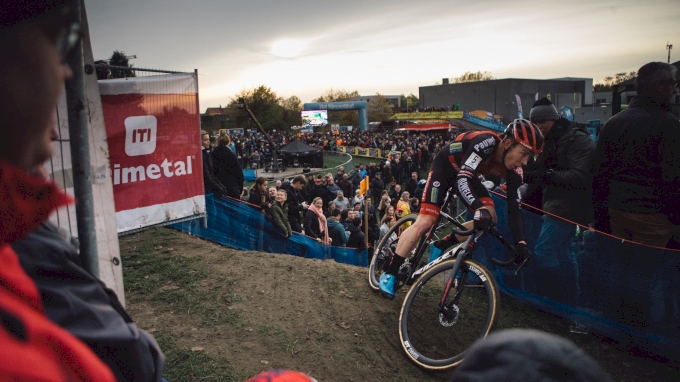 Laurens Sweek on his way to second place.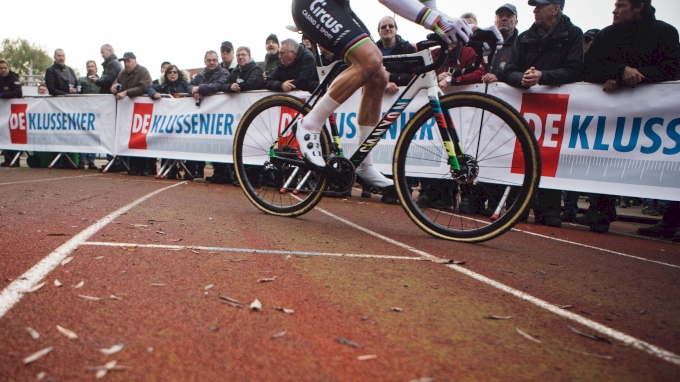 Mathieu Van der Poel hits the track.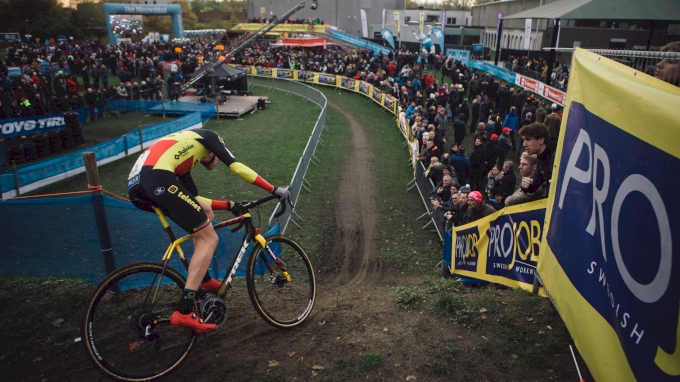 Descending into the crowd.
Some fans really love their Delirium Tremens.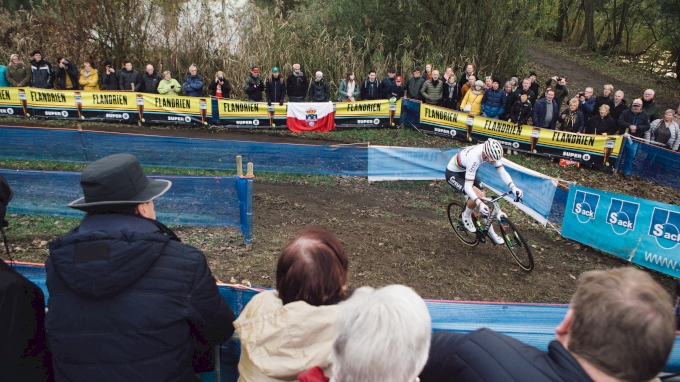 Van der Poel unsurprisingly found himself in the lead.
Van der Poel celebrating another win.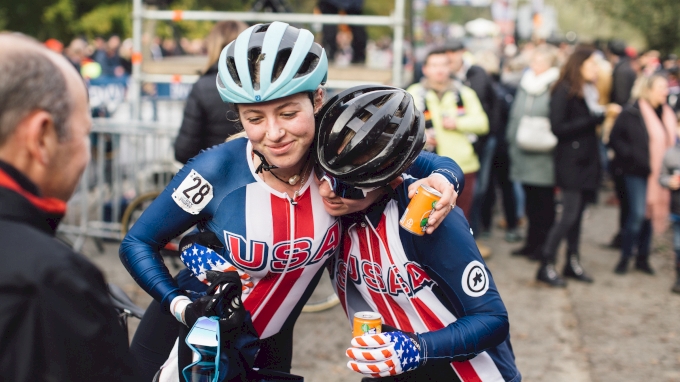 Team USA's "Mud Fund" brought young racers over to experience Euro racing.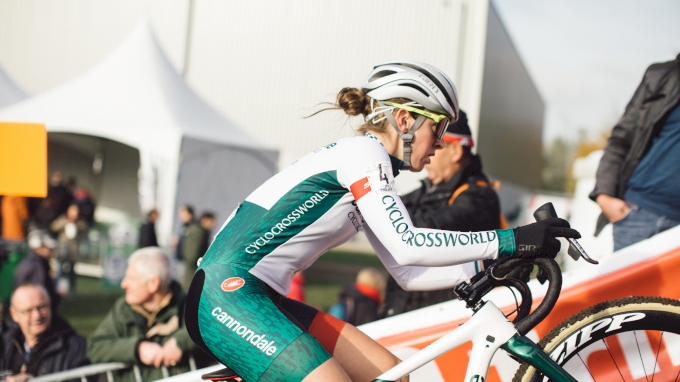 Kaitie Keough was one of the only US elite women in the field.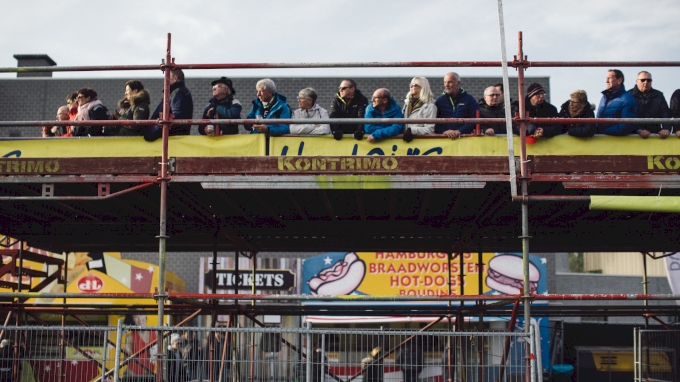 The view from the VIP seats at the start.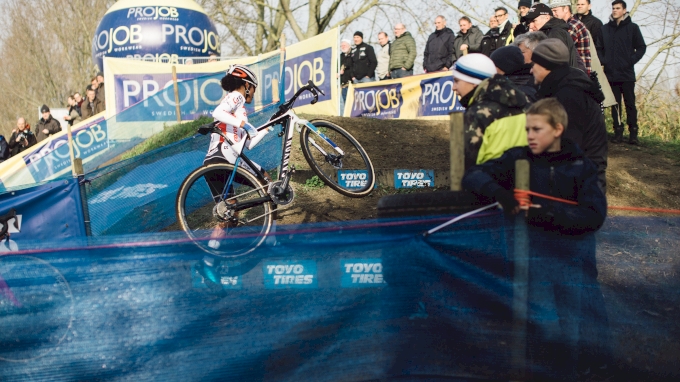 Alvarado off the front early.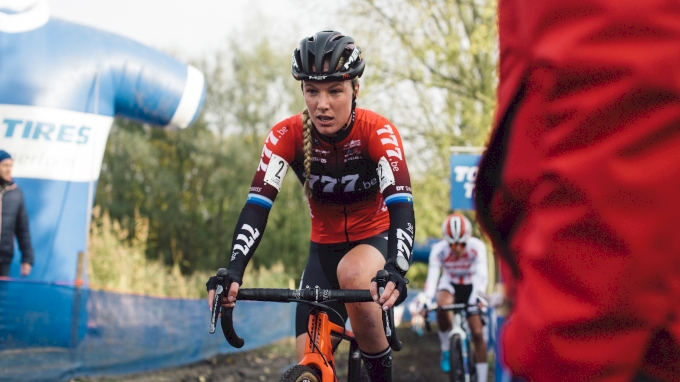 Series leader Annemarie Worst moving into the lead.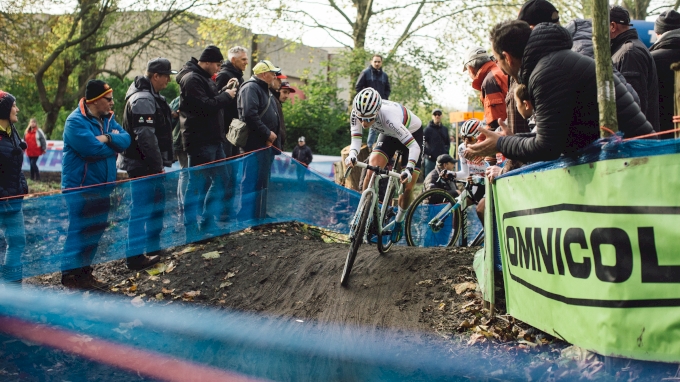 Sanne Cant leading the chase.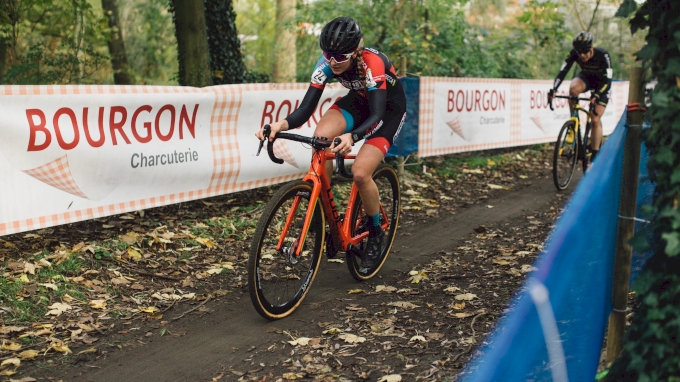 Aniek Van Alphen finished fourth and impressed the crowd by bunnyhopping the barriers.