2019 DVV Trofee VIO Flandriencross
UCI Cyclcocross World Cup Tabor And DVV Trofee Flandriencross Preview
UCI Cyclcocross World Cup Tabor And DVV Trofee Flandriencross Preview
The UCI Cyclocross World Cup and the DVV Trofee both resume this weekend. Here is what to watch for.
Nov 12, 2019
by Michael Sheehan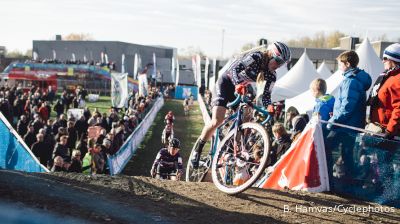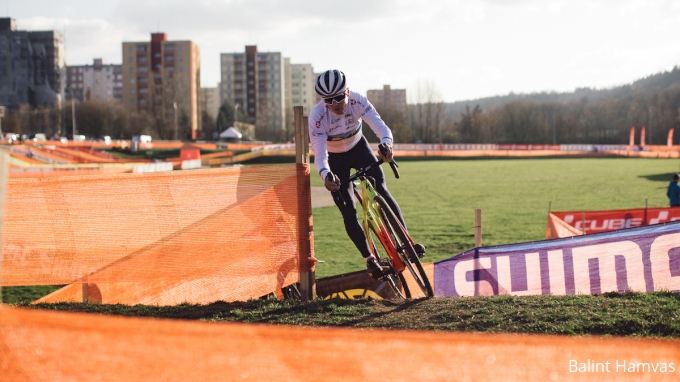 UCI Cyclocross World Cup Tabor
The Telenet UCI Cyclocross World Cup returns this Saturday for its fourth round in Tabor, Czech Republic.
Eli Iserbyt has won all three rounds of the World Cup leading up to Tabor and holds a 30 point lead over Toon Aerts who has finished second to the young Belgian at each World Cup thus far. The men's field is likely to be mixed up this weekend with Mathieu van der Poel slated to make his first World Cup Appearance of the season.
In the women's field, Katerina Nash leads Maghalie Rochette by 23 points. Nash will be motivated to defend her series lead in front of her home crowd, but the European field is becoming increasingly more competitive as we approach the meat of the cyclocross season. Nash is in a relatively comfortable position in the overall standings of the World Cup thanks to strong showings in America, but she faces hard fought battles against a deep European field for the rest of the season.
The weather is predicted to be cold but clear in Tabor. There may be some residual mud on the ground from snow earlier in the week, but relatively clean and fast racing should await the riders in the Czech Republic.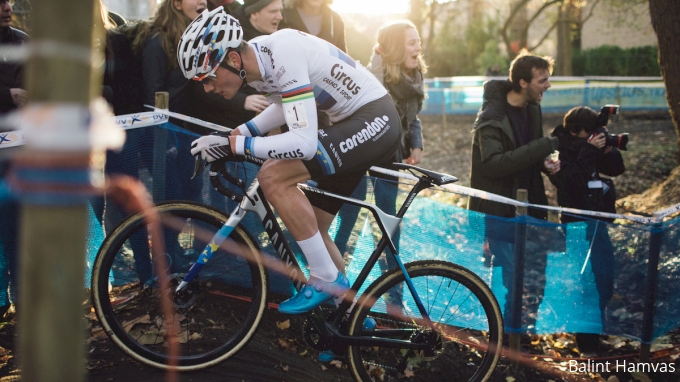 DVV Trofee Hamme Flandriencross
Flandriencross is the second of eight races in the time based DVV Verzekeringen Trofee. Eli Iserbyt leads the men's field by 31 seconds over Tom Pidcock. Yara Kastelijn leads Annnemarie Worst by 11 seconds in the women's field.
The Flandriencross course is anything but straightforward. It's fast and demanding, featuring abruptly lumpy terrain and loose soil through a narrow, tree-lined circuit. With sparse opportunities for clean passing, viewers will be treated to scrappy close quarters cyclocross racing from start to finish. In 2016, Vincent Baestaens and Jens Adams were ejected after becoming entangled, and subsequently getting into a scuffle.
The Flandriencross course promises a manic start as riders charge through the narrow course, lured by the added incentive of a time bonus sprint 1.5 laps into the race. Mathieu van der Poel skipped the DVV season opener in Oudenaarde, so expect to see the Dutchman ride a blistering pace from start to finish as he attempts to begin clawing back his five minute series deficit.
Weather conditions are expected to be fair in Hamme on Sunday, but with rain in the forecast nearly every day in the week leading up to the race, expect to see plenty of mud as the riders navigate this technical course.