Create a free account to unlock this article!
Get Started
Already a subscriber? Log In
Sign up to watch the full FloBikes track racing calendar of events.
The first round of the 2019 - 2020 Tissot Track Cycling World Cup concluded last Sunday in Minsk, Belarus. The World Cup featured sprints, scratch races, keirins, madisons, omniums and both team and individual pursuits.
This season of World Cups marks the final phase of preparation for national track teams before the Tokyo Olympics next summer. As expected, the anticipation of the looming Olympic Games has brought a higher caliber of racing to the Track World Cup this season.
The most notable performance in Minsk was Filippo Ganna's individual pursuit in which he broke the world record not once, but twice. Ganna broke Ashton Lambie's 4km individual pursuit world record in his qualifying race, then went on to break his newly set record during the finals. The 4km IP world record now lies at 4:02.647, which suddenly makes a sub 4 minute IP seem possible if not likely. Ganna won the IP ahead of HUUB-Wattbike's John Archibald and American Ashton Lambie.
The Women's team pursuit was won by the USA squad, which handily beat Germany for the gold medal. The US women were led by time trial world champion Chloe Dygert. Team USA appears on track to fight for a gold medal once again in the women's team pursuit at the Olympics. They came up just short with a silver medal in 2016 at the Rio de Janeiro Games.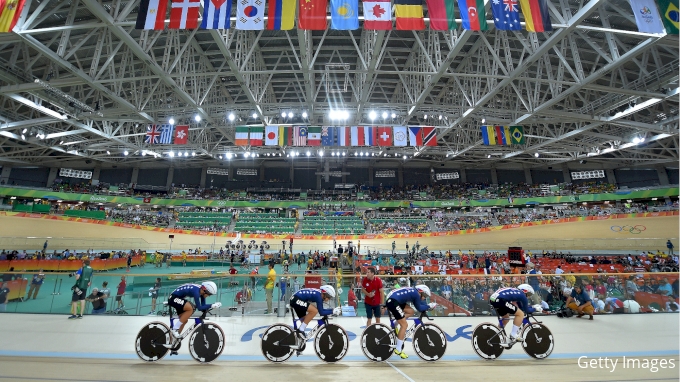 Up Next: Glasgow
The second round of the UCI Track World Cup will take place in Glasgow, Great Britain this coming weekend. Unlike in Minsk, Glasgow will host multiple para-cycling events, as the UCI looks to expand their para-cycling offerings.
The action will begin on Friday November 8th with women's and men's para pursuits, team sprints, team pursuits, men's team sprints and para mixed C1-5 TS finals. Saturday's racing will include men's sprints and Madison and women's scratch race, keirin and omnium. Sunday's events will include women's sprints and Madison and men's scratch race, keirin, and omnium.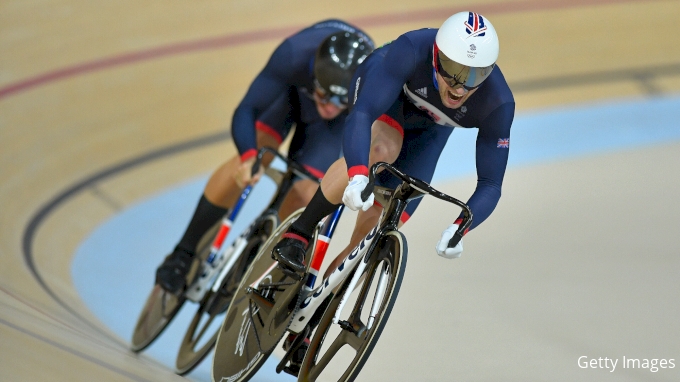 The Final World Cup Season
As was mentioned in a previous article, the UCI has announced sweeping reforms to the Track World Cup, which will go into effect after the 2020 Tokyo Olympics. The World Cup will be rebranded as the Nations' Cup and will be moved from the winter to the summer. Programs such as HUUB-Wattbike will be excluded from the new UCI track series
In a recent interview with HUUB-Wattbike's Dan Bigham, the British rider and team leader revealed that the UCI has still not responded to HUUB-Wattbike's inquiries on the matter. Bigham went on to say that the reforms will impact nearly 40 trade teams.
"You're telling people like Theo Bos who's won nigh on everything there is in cycling that suddenly he can't race at the highest level."
HUUB-Wattbike only managed a sixth place in the team pursuit race in Minsk, but John Archibald's second place to Filippo Ganna in the Individual Pursuit brought a glimmer of hope to the trade team's final season of World Cup racing. HUUB-Wattbike will continue to feature in the World Cups as they ramp up for a series of world record attempts next April.
Join Pro to access over 100 world class events live and on-demand.