Unlock this article, live events, and more with a subscription!
Get Started
Already a subscriber? Log In
Six day cycling began as an extreme test of an individual's endurance. It is widely reported that the first six day race was held in London in 1878 after David Stanton wagered that he could cover a distance of 1000 miles in six days.
Six day racing gained immense popularity as the century drew to a close, particularly in America. However due to the extreme and often times dangerous conditions of fatigue that the riders put themselves into, the New York Legislature ruled to limit the amount of time one may ride a bike to 12 hours a day in these competitions. As a way to circumvent the new rule and to keep their velodrome open 24 hours a day, the organizers of New York's six day adopted a two man racing format. With this two man team, the modern six day was born and with it, the Madison, which was named after the country's most notable cycling venue - Madison Square Garden.
Today the races are much less brutal on the riders, but the party atmosphere and two man teams have stood the test of time.
Scroll through to see all the action from the most recent London Six Day through the lens of Daniel Hughes.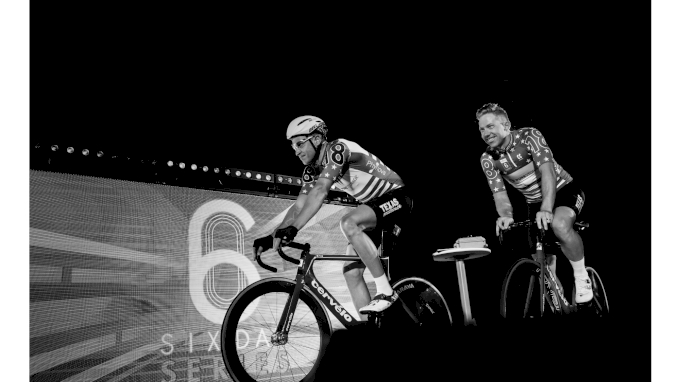 Americans Adrian Hegyvary and Daniel Holloway at the opening ceremony.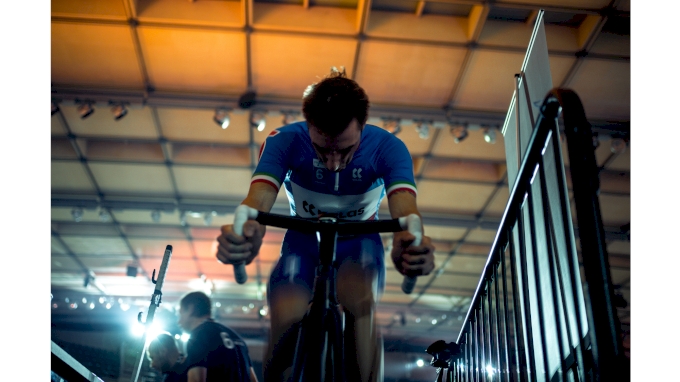 Elia Viviani gets his legs up to speed on a set of rollers.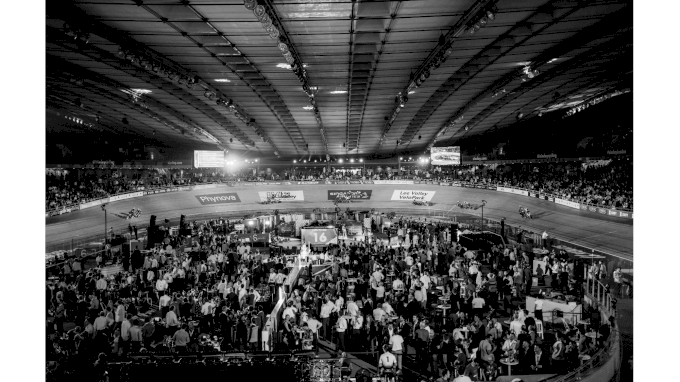 Six Day Cycling has been a festive affair for over a century.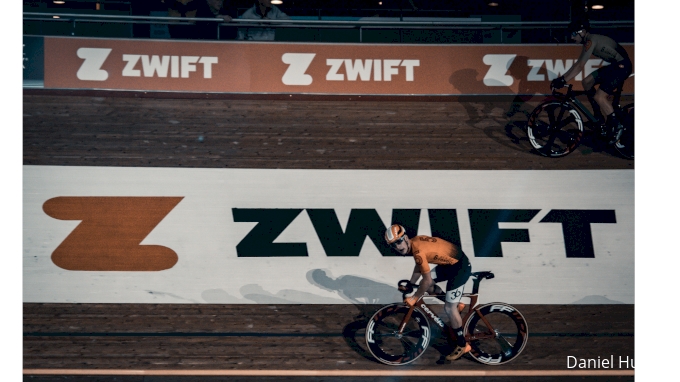 Six day racing may no longer be an all day and all night affair, but that doesn't mean rider's limits are not tested.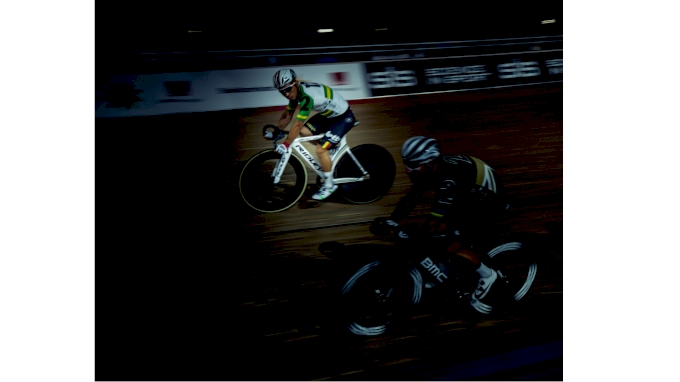 World Tour sprinting royalty was in attendance at the London Six Day, and they kept close tabs on each other.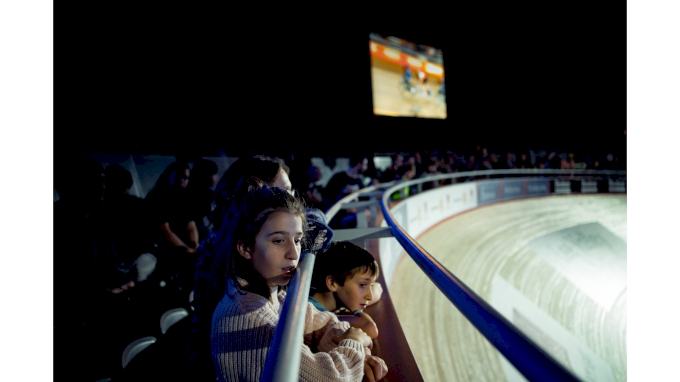 Six day racing has become more family friendly since the days of Capone.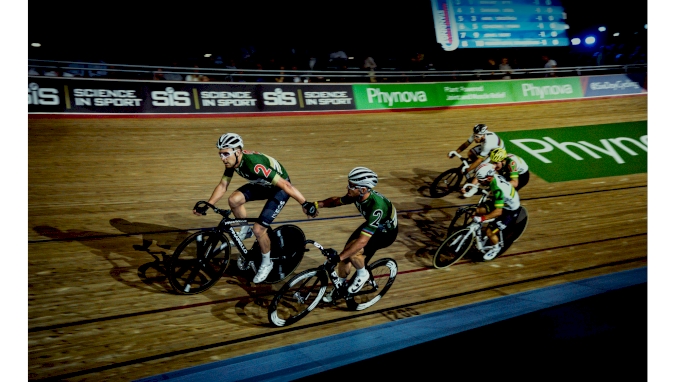 Mark Cavendish and Owain Doull formed a strong team in London.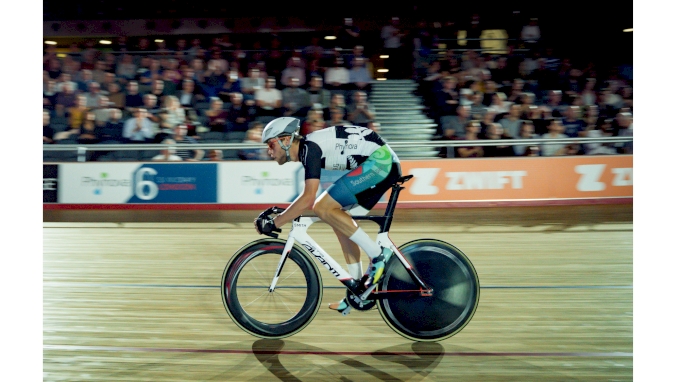 The energy in the velodrome gave way to fast and focused racing.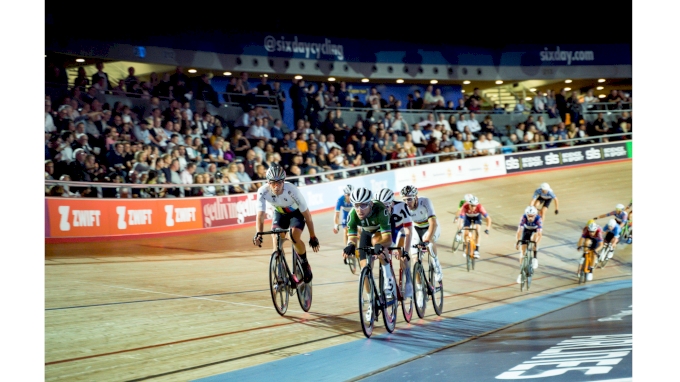 The Madison is one of the most chaotic spectacles in the sport of cycling.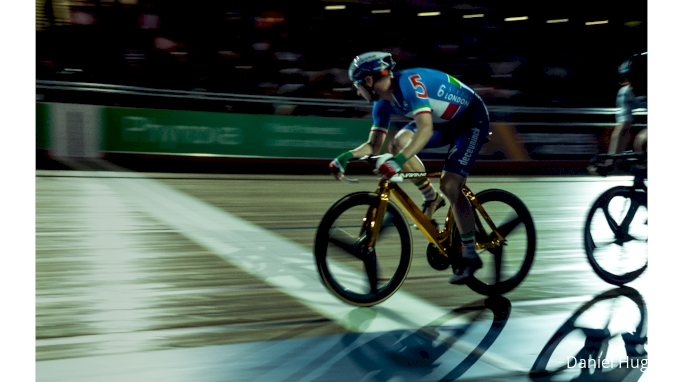 Elia Viviani keeping close watch on what is happening behind him.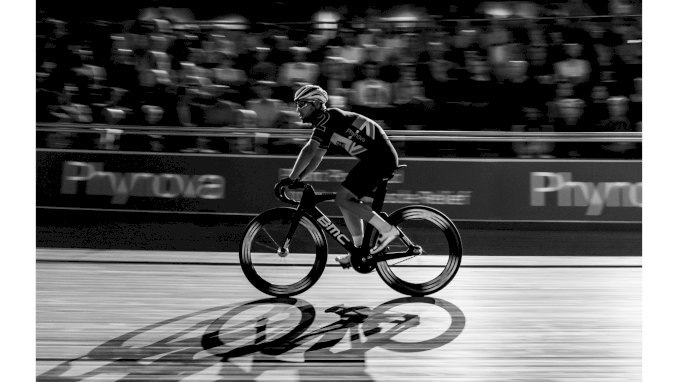 Mark Cavendish capped of a trying season with a strong performance in London.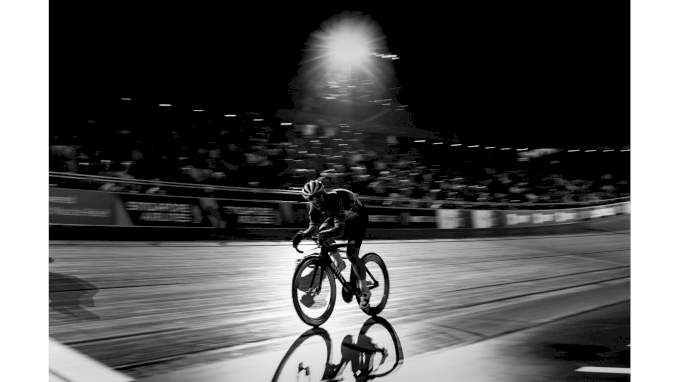 Cavendish held nothing back.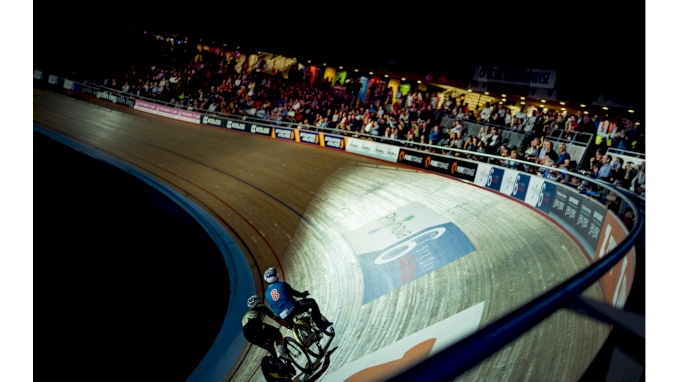 Pulsing music, roaring crowd and sputtering two stroke engines come together to create a derny race.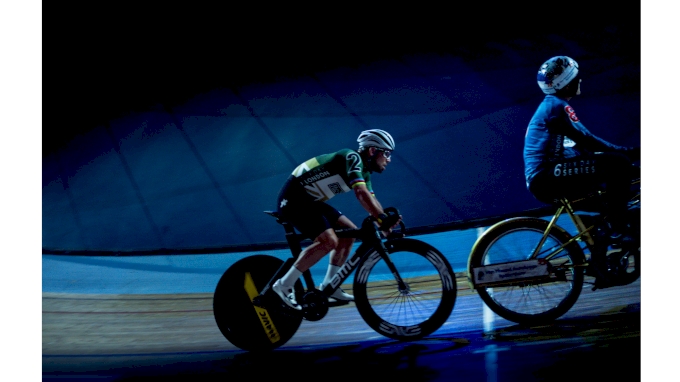 Cavendish and his derny driver stormed ahead of Caleb Ewan in a thrilling finale.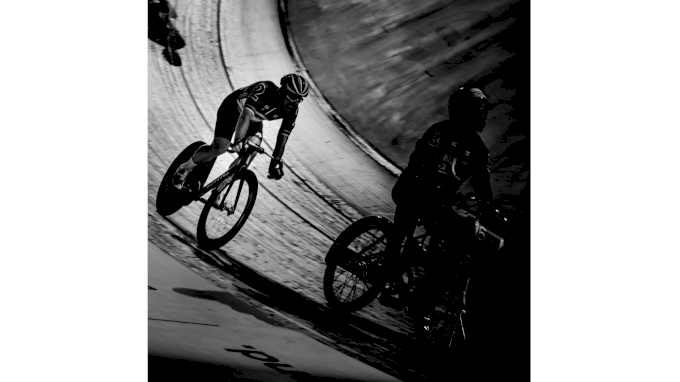 Being heard over the Derney's engine is a nearly impossible task.
The first dernies were built in 1938. Their design remains relatively unchanged to this day.