Rebecca Rusch: Gravel Tips And Tricks From The Queen Of Pain
Rebecca Rusch: Gravel Tips And Tricks From The Queen Of Pain
The event director of Rebecca's Private Idaho, Rusch knows the do's and don't for aspiring gravel racers and riders.
May 31, 2018
by Ian Dille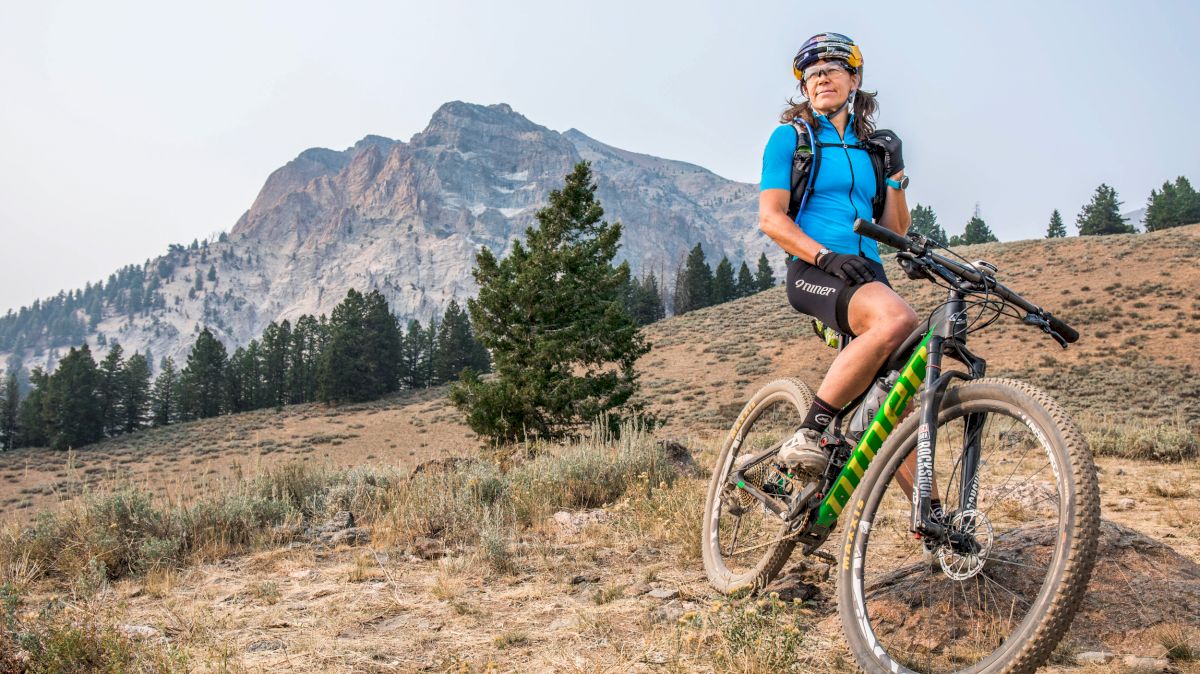 By Reese Ruland
Rebecca Rusch's nickname is The Queen of Pain. It is a moniker derived from her many accolades, which include (but are not limited to) such endurance feats as: riding the entire length of the Ho Chi Minh Trail (1,200 miles); winning the Leadville 100 four times; and holding the record for the KoKopelli Trail (13h 32m 46s).
There's a saying, that experience is the best teacher. But, given the opportunity to get sage advice from one of the world's most accomplished endurance athletes?
We'll take that instead.
No Gravel Bike Needed
The mountain bike rider turned gravel rider, and event director of Rebecca's Private Idaho, Rusch knows the do's and don't for aspiring gravel racers and riders. She stresses that these events are the perfect place for discipline cross over, so don't limit yourself because of your equipment. If you have a mountain bike or road bike, but don't yet have the desire to buy a gravel specific bike, then ride what you've got and make adjustments to your current set up.
The key thing to consider is tire choice. If you have a mountain bike, Rusch suggests getting narrower and less treaded tires. Road bike? Throw on the beefiest tires your frame will allow.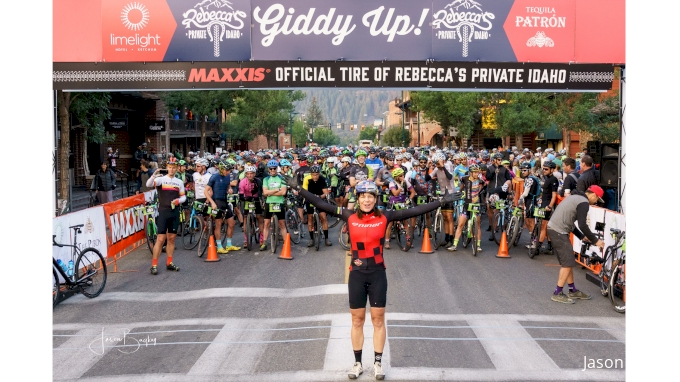 Get A Good Chamois
While bike adaptations can make the roads a little easier to navigate, it's almost as important to think about gear and clothing choices. The start to finish time of many endurance gravel events can be intimidating, and the long days in the saddle can take a toll on your body.
To limit the effects of all the jostling and gravel road vibrations, Rebecca suggests investing in the gear you are using at key touch points on the bike. She puts extra padding on her handlebars to absorb some of the road vibrations. For long gravel rides, she uses shoes that are a half size too large. This allows room when her feet swell as well as providing ample space to use an extra insole for added padding.
Finding the perfect saddle and chamois combination is also crucial to endurance gravel events. The process of finding the perfect saddle can be long and arduous, but better your search to feel like that than your race. Rusch encourages riders to keep trying different brands and styles until you find one that works with your body.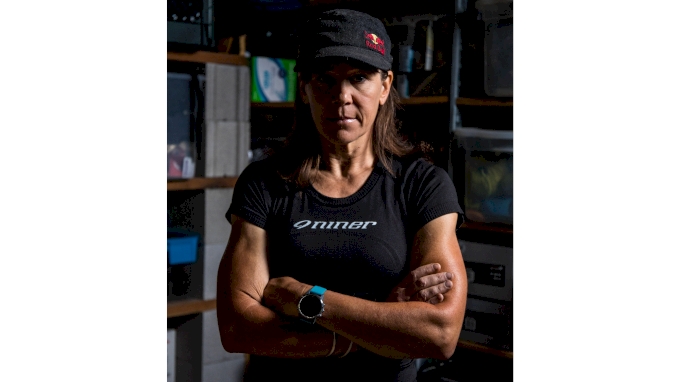 Play By The Spirit Of The Discipline
And yet, despite the long days on the bike, technical obstacles, potential saddle sores, and calloused hands, thousands of people are still drawn to gravel racing. The most popular events often sell out within hours of online registration opening. Rusch feels this is due in part to the strong value these races place on community and acceptance.
In events like Rebecca's Private Idaho, Dirty Kanza, and Grinduro, no one cares if you are a roadie, mountain biker, there to win it or just finish, everyone is welcome. Rebecca wants to make sure that community and acceptance remain paramount for events like these.
While these events still embody that welcoming vibe, racers like Rebecca have noticed a change in recent years. Gravel races, with their surge in popularity and prestige, are becoming increasingly competitive. Money might not be waiting at the end for the winner, but these are great playing grounds to make a name for yourself and your sponsors. A
At the Dirty Kanza 200, the men's field will include top current and professionals such as Tour de France rider Ted King and reigning marathon mountain bike national champion Payson McElveen. The women's field will feature returning champion Alison Tetrick and women's cyclocross World Cup runner-up Kaitie Keough.
Join PRO to access Alison Tetrick's 9 week training plan.
Wins at major races could open doors to big sponsorship opportunity. And with things like sponsorships and fame on the line, Rebecca wonders if down the line races will need to start drug testing. She points out that in recent years she is seeing more and more road racing tactics and aero bars. All of which are legal, but changes like this have inspired her to focus on the core values of gravel racing. Rusch believes race directors should come together and make a public opinion on the gravel code of ethics, setting the stage for events to come.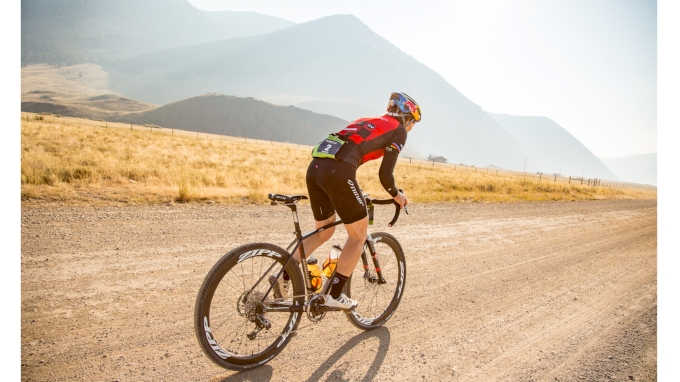 The Future Of Gravel
At her race, Rusch has taken steps to keep the wild and adventurous spirit of gravel events alive with her race, Rebecca's Private Idaho features the Queen's Stage race, the only multi-day gravel stage race. She stresses that this race, while competitive, is a fun event for a good cause. She doesn't want anyone to be intimidated by the course, people or stage distances. It's all about having a good time with great people and raising money for good causes. All while showing people the place she loves to call home, Ketchum, Idaho.
This year Rebecca has lofty plans for her race and herself. She wants Rebecca's Private Idaho to be bigger and better than years before. In its sixth year it is the largest sports event in the area. Fresh off her Blood Road film tour, Rusch has vowed to spend more time on the bike this year. She has huge expedition rides, like cycling the Blue Ridge Parkway, planned out. She has selected key events to participate in, like the Arizona Trail Race, which takes place on public lands.
Rebecca points out that these events would likely not be possible if they weren't on public lands, which seem to be decreasing in size at an exponential rate. By highlighting them, she hopes that others will join in the fight to protect these great areas.
It's obvious from speaking with Rebecca that she embodies the practice what you preach motto. She has a strong work and training ethic and perhaps an even stronger code of ethics.
With the rising popularity and quickly evolving landscape of gravel racing, we can be thankful that people like Rusch, who are in touch with the community, and are outspoken about their vision for what future of gravel events will look like.