Ketterhagens Shocked At Defendant's Sudden Release From Prison
Ketterhagens Shocked At Defendant's Sudden Release From Prison
The 21-year-old responsible for the hit-and-run death of 19-year-old Tommy Ketterhagen in Georgetown, Texas, was released from jail on Friday, March 23.
Mar 26, 2018
by Ian Dille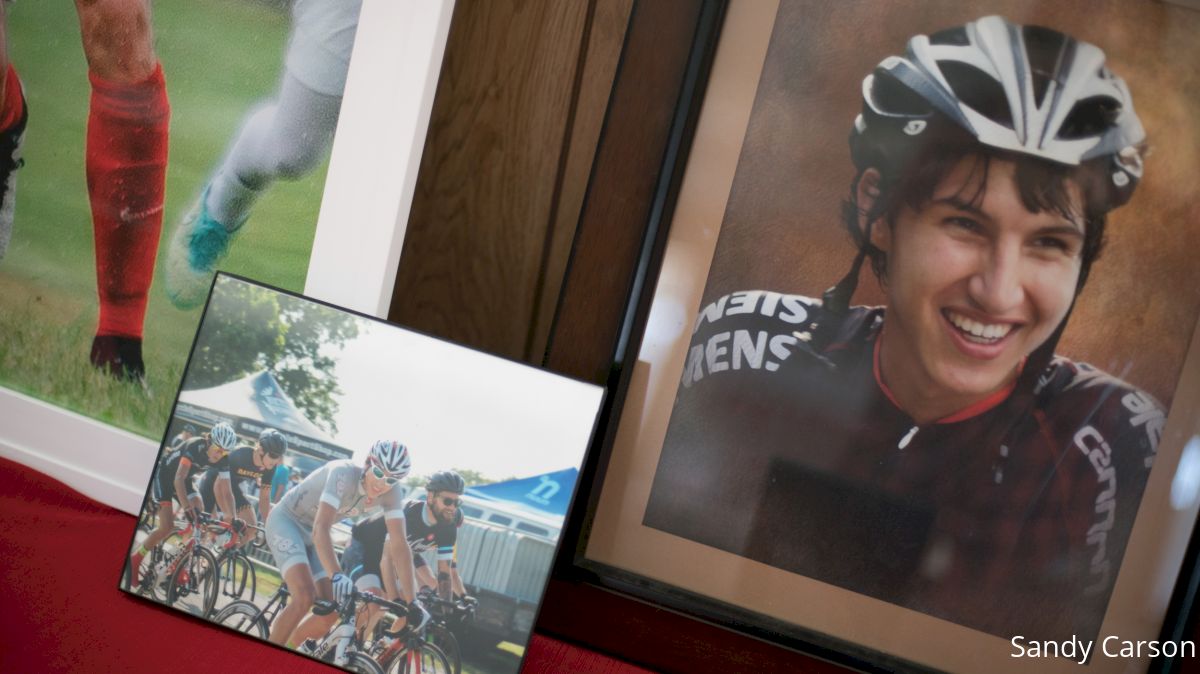 Aaron Davison is free.
The 21-year-old responsible for the Jan. 2017 hit-and-run death of 19-year-old Tommy Ketterhagen in Georgetown, Texas, was released from jail on Friday, March 23.
Formally sentenced on March 6, Davison had accepted a plea agreement to serve two years in jail for manslaughter and 10 years' probation for leaving the scene of an accident involving death.
Davison was driving a pick-up truck southbound on the 2300 block of Patriot Way when he veered across the road and hit Ketterhagen, who was riding his bicycle in the northbound lane.
Davison's release seems to have occurred due to a rare legal loophole.
(This article has been updated to include comment from Davison's defense attorney.)
Davison had been in the Williamson County jail since the week of Ketterhagen's death. He was expected to serve the remaining 10 months of his sentence in a state penitentiary.
On Friday morning, Ketterhagen's parents Tom and Luz Ketterhagen received an email from the Texas Department of Criminal Justice Victim Services Division explaining that Davison would be released that day.
The email stated Davison's release was due to the Ex Parte Retzlaff court decision.
The Retzlaff court decision dictates that offenders must receive and sign a notice that they are being reviewed for discretionary mandatory supervision; the notice must provide offenders with at least 30 days to provide evidence in support of their release; and that if the board fails to make a decision regarding release prior to the projected release date, the case will be considered Retzlaff.
Upon his release, Davison posted multiple photos to Snapchat. One photo shows the roadway from the passenger seat of a vehicle, with the message, "Feels good to be out." Another post shows an image of a Coach watch, and is captioned "My cousins liveeeee badass getting out present."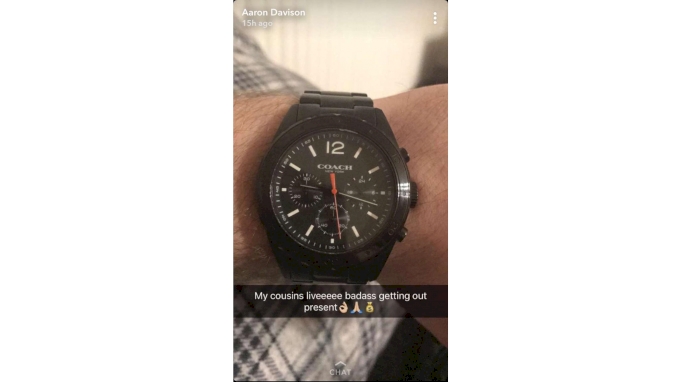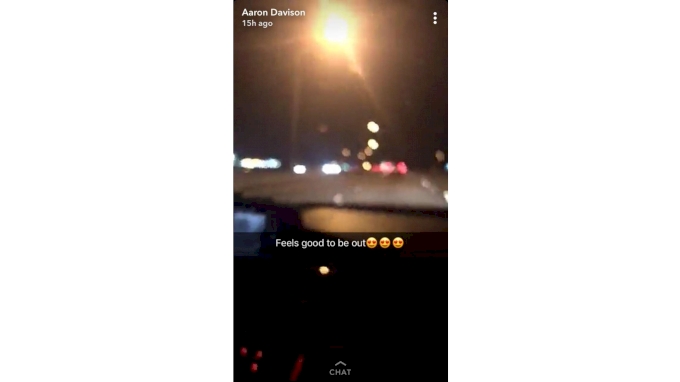 "Luz and I are shocked that he is out already. This is just awful," said Tom Ketterhagen, Tommy's father. Tom Ketterhagen said he'd been in close contact with Shawn Dick, the Williamson County District Attorney responsible for prosecuting Aaron Davison.
"He told us this is highly irregular," said Tom Ketterhagen. "He doesn't understand exactly what happened yet. The fact that we were not notified before this happened is especially egregious. He said that in over 4,000 cases this sort of thing has only happened eight times, and never when there were victims involved."
According to Tom Ketterhagen, Dick said, "Look, if you want to be mad at me, I don't blame you one bit, but I can tell you I've never seen this before. And, it seems like this came from pretty high up."
Since news of the circumstances surrounding Ketterhagen's death was reported early last year, the case against Davison has been followed closely by local and national media.
When Tommy didn't return from a training ride on the evening of Jan. 23, 2017, his parents called the police and then went out looking for him themselves most of the night. Around 7:30 the next morning, Luz found her son's body at the edge of the pavement on Patriot Way.
A witness to the crash who later came forward described the pickup truck that struck Ketterhagen, and explained that it had traveled across the center turn lane and the oncoming lane of traffic to go into the wide shoulder on the wrong side of the road. The witness reported that two men had gotten out of the truck, looked around, and then accelerated away.
When Davison turned himself in later that week, he claimed in his statement that he had dropped his phone and had veered over. He also said he was unaware he had hit a person until he saw the news coverage about Ketterhagen's death.
At the March 6 hearing where Davison was sentenced, Judge Rick Kennon of the 368th District Court said that he had a "hard time" with Davison's probation sentence for the charge of accident involving death, and that the Ketterhagens' support of the plea deal was crucial in Kennon's acceptance of the terms the prosecution and defense had presented.
The Ketterhagens did not learn some details of the case until after the final sentencing was complete. They were told by investigators that Tommy's head hit the windshield where the registration sticker would have been, and the impact of his body caused substantial damage to the glass and front of the vehicle. They also learned that Tommy's body would have been carried for some time on the hood.
Davison was represented in the case by two well-known defense lawyers, Joe Turner and Dan Gattis. The Ketterhagens said the attorneys fought to delay their answer to the plea bargain from the Williamson County District Attorney's office, until suddenly—almost to the day—a year had passed. At that time, the Ketterhagen's said, the attorneys were eager to move on with the case.
Turner and Gattis also pushed to drop the charge of aggravated assault with a deadly weapon, which would have made Davison ineligible for parole.
Looking back, the Ketterhagens now wonder whether these considerations were the defense's direct route to the Retzlaff loophole.
"We're kind of doubting everything and everybody," said Luz Ketterhagen.
Attorney Dan Gattis, who is a close friend of Davison's family, and said he worked primarily in a consulting role on the Ketterhagen case, said he had no knowledge of the Retzlaff ruling, or how it would apply to Davison's case.
"Did I think there was potentially a chance that he would be out under the parole rules and regulations, prior to being transferred to the penitentiary system—meaning, what a lot of people call the big house—I thought there was a chance," Gattis said.
When asked if he was familiar with the Retzlaff rule, Gattis said, "I'm not familiar with that rule."
---
By Kathryn Hunter; Photo by Sandy Carson