2017 GP Sven Nys
GP Sven Nys: Compton Conquers In Baal, Van Aert Injures Shoulder
GP Sven Nys: Compton Conquers In Baal, Van Aert Injures Shoulder
Jan 1, 2018
by Ian Dille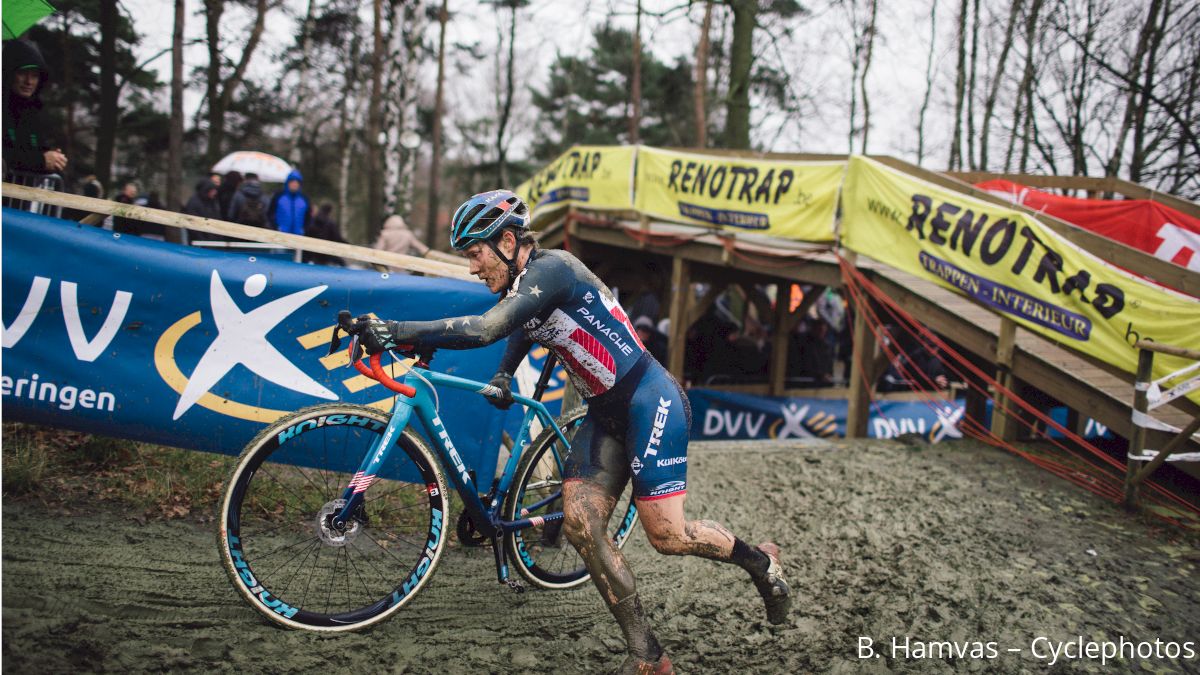 As the Christmas week in Belgian cyclocross drew to an end at the GP Sven Nys in Baal, Katie Compton showed the crowds that she is definitively ready for 2018 and U.S. nationals in two weeks. Meanwhile, Mathieu Van der Poel surprised no one as he took yet another win.
Sub-freezing temperatures made for tough racing, and many of the competitors joked after the race that it would be a week before they warmed back up.
Straight Outta Compton
Katie Compton had a slow start to the season, but a second-place finish in Zolder at the recent World Cup served as a reminder that she's only getting better as the season continues — this is her seventh win this year.
She soloed to the victory in a dominant fashion, proving that technical courses are no match for Katie "f-ing" Compton, and the colder the conditions, the better she can race.
She now leads the DVV Trofee series by nearly six minutes over Nikki Brammeier, having recorded a podium finish at every race in the series.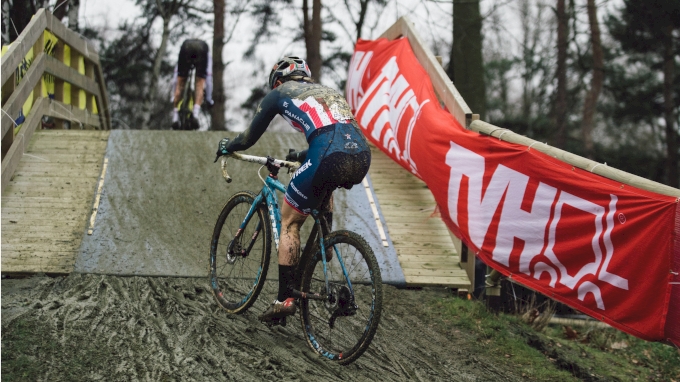 The Young Guns Are Coming
Almost more notable than Compton's win was under-23 world champion Annemarie Worst leading the race until a crash took her out of the lead. But she maintained her second-place position — with Maud Kaptheijns behind her in third — after passing Sanne Cant later in the race.
Trouble In Paradise For Sanne?
Sanne Cant has historically struggled with back problems, and apparently that was the cause of her rough race in Baal today.
"Halfway the race, my back broke," she told Sporza after the finish.
She'll head to Spain for some pre-nationals and worlds training, and hopefully work to recover to defend her national and world title.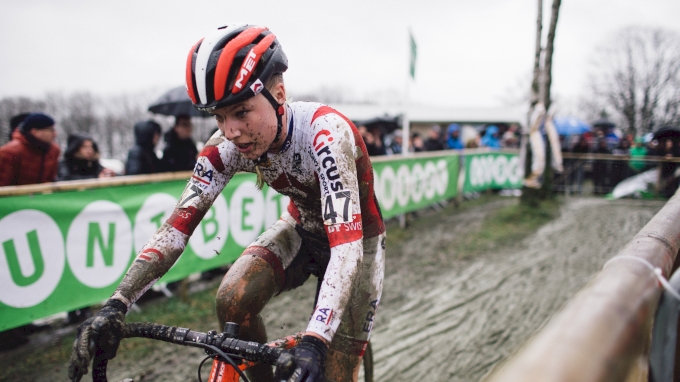 Van Der Poel's New Bike Is Just As Fast As The Old Bike
January 1 means a lot of gear shifts for racers who start new contracts each new year, and Mathieu Van der Poel's new bike, a Canyon, was on display in Baal today.
It's the last time we'll see him for a while, as he heads to Spain for a base block before the world championships in just over a month.
Van Aert Is Hurting
World champion Wout Van Aert was the only racer able to put pressure on Van der Poel on a course that the Dutch racer referred to as "treacherous." Unfortunately, Van Aert succumbed to a late-race crash on the final set of barriers that bashed his shoulder badly enough to worry fans. He rode to the line with one arm to salvage second place.
According to Sporza, Van Aert says that his shoulder often pops out of the socket, and he was able to readjust it and put it back in place without much pain — so (we hope) he'll be back for nationals in a couple weeks and fully recovered.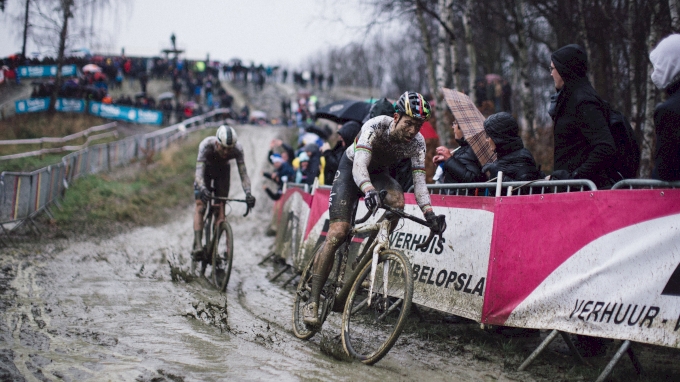 Teammates Have A Tussle
Drama came in the battle for the third-place position on the podium between Telenet Fidea teammates Corné Van Kessel and Toon Aerts. The two have been riding similarly all season, often finishing within seconds of each other, and today was no exception.
The two duked it out for third, and Van Kessel narrowly snagged the better result. There was reportedly "words exchanged" immediately post-race, but by the time reporters were on-scene, the two had resolved their issues.
---
By Molly Hurford; Photos by Balint Hamvas