2021 UCI Cyclocross World Cup: Overijse
The Legend Of Overijse: 'The Mother Of All Crosses'
The Legend Of Overijse: 'The Mother Of All Crosses'
We uncover the legend of the cyclocross classic Vlaamse Druivencross in Overjise, Belgium: "The race everyone wants two win."
Dec 6, 2017
by Molly Hurford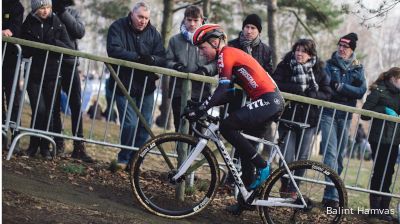 Unlock this video, live events, and more with a subscription!
Get Started
Already a subscriber? Log In
Unlock this article, live events, and more with a subscription!
Get Started
Already a subscriber? Log In
"Why do people love Overijse?"
I had sidled up to a group of the perfect demographic for answering this question, and was really hoping someone spoke enough English to respond. The test group: a crew of Belgian men, somewhere in their 60s or 70s, wearing a smattering of "supporter" jackets listing their loyalties to various Belgian racers.
Half were smoking; the other half were sipping beer or pausing to shout at racers as they raced by on a course in Hasselt, Belgium. The quintessential Euro cyclocross fans, basically.
They all perked up at the mention of Overijse, which was merely a week away and happening right nearby. (Of course, most races in Belgium are "right nearby." It's a small radius of serious racing.)
"It's the oldest race — a century!" one said.
In truth, it's 57 years old, but we won't quibble. It's been run 76 times since 1960 — twice a year until the '80s — organized by VZW Sportvrienden Overijse.
"Everyone wants to win at Overijse," another added, puffing his cigarette emphatically.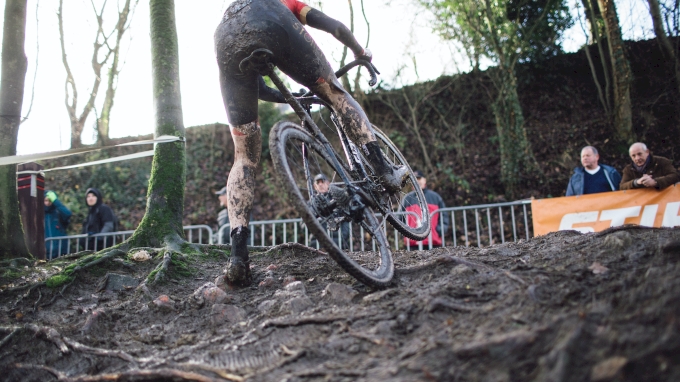 Now, that is true. In 2017, former World Champion Matheiu Van der Poel took the win in the men's race ahead of current World Champion Wout van Aert. And in 2018, Belgiam champion Toon Aerts won.
"It's magical," another said.
"Magical," another echoed. They seemed strangely caught up, remembering races of year's past, even as the last laps of Hasselt wound down around them.
Belgian men are not known for flowery language or descriptors like "magical," so one can only assume that he was passionate about this particular fact.
Maybe that's why it's nicknamed the Mother of All Crosses. (Actual name, translated: Grape Cross.)
Vlaamse Druivencross isn't part of the Superprestige or the DVV series. It exists as a stand-alone race, yet it's one of the most well-attended and star-studded events outside of the World Cups.
It happens at a weird time — leading in to the Christmas series block of races, when most riders would be heading to Spain for a break and some base training.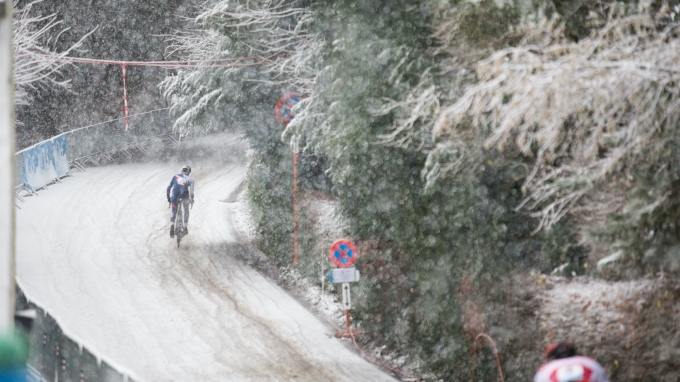 Take Ellen Van Loy, for instance: In 2017 she raced at Hasselt, then left for Spain for a few days during the week…but came back in time for Overijse—hardly taking a true base block, but unwilling to miss the magic.
"For me the draw is twofold. First off, the course is simply spectacular as they make excellent use of the hill," says veteran racer and American-expat-turned-Belgian-cyclocrosser Christine Vardaros.
"The track has it all: heavy climbs, muddy switchback descents, stream crossings and cobbles. Many racers simply won't show up because it is that challenging. No place to rest."
"The second draw for me is the atmosphere of the race itself," she adds. "Even though the event has been going on for well over 50 years, they manage to hold onto that old-style flair where you have the feeling—both racer and spectator alike—that you've entered someone's backyard for a barbecue. It's held in Overijse, a region known for growing grapes, which is why it's called Druivencross. It's also related to the long-running Druivenkoers, the ridiculously hard road race that's just like the Druivencross with its relentless steep hills."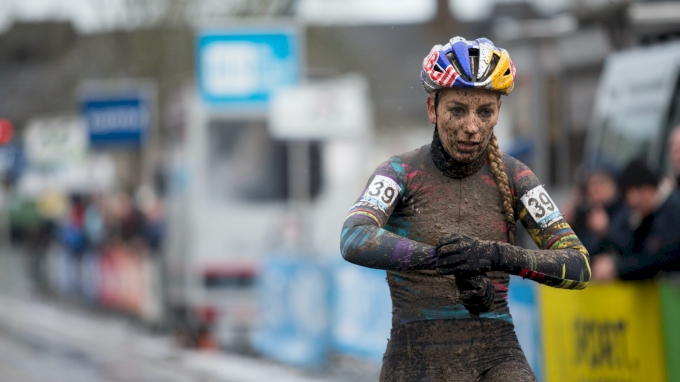 Winning three times in five years nets a check for 12,500 Euro—and in 2017 Van der Poel cashed in on the massive payday. Prior to Van der Poel, Sven Nys was the only person to take home that prize. (He won six editions, and made podium appearances dating back to 1997.)
A look back at the winners nets some familiar names: Adrie van der Poel (yep, Matheiu's dad) won it in 1994. Radomír Šimůnek senior—father of Radomír Šimůnek junior—took the win in 1990. It's a tradition, a legacy.
The women's race hasn't been running as long—results are only found dating back to 2000—but Americans will be happy to note that 13-time national champion Katie Compton had a three-win streak from 2011 to 2013. Since then, current World Champion Sanne Cant has also been on the top step of the podium. France's Pauline Ferrand Prevot won the women's race in 2017. Lucinda Brand in 2018.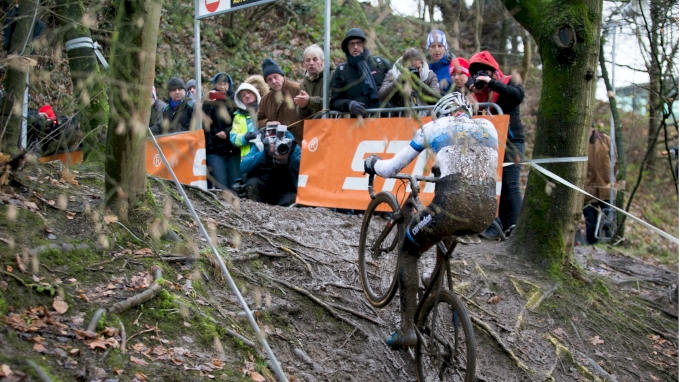 "It's a special race because of the climbing and the course is usually technically challenging," Compton notes. "It's pretty much on the side of a hill right next to town and the mud gets pretty slippery when it's raining. It's just one of the hardest cross courses to race in Belgium than doesn't include sand. I think it's supposed to be cold and snowy this Sunday so that will make for some tough racing."