For The Love Of Mud: Reviewing Gavere In Images
For The Love Of Mud: Reviewing Gavere In Images
On Sunday, we witnessed the first blessedly muddy cyclocross race of the season.
Nov 14, 2017
by Ian Dille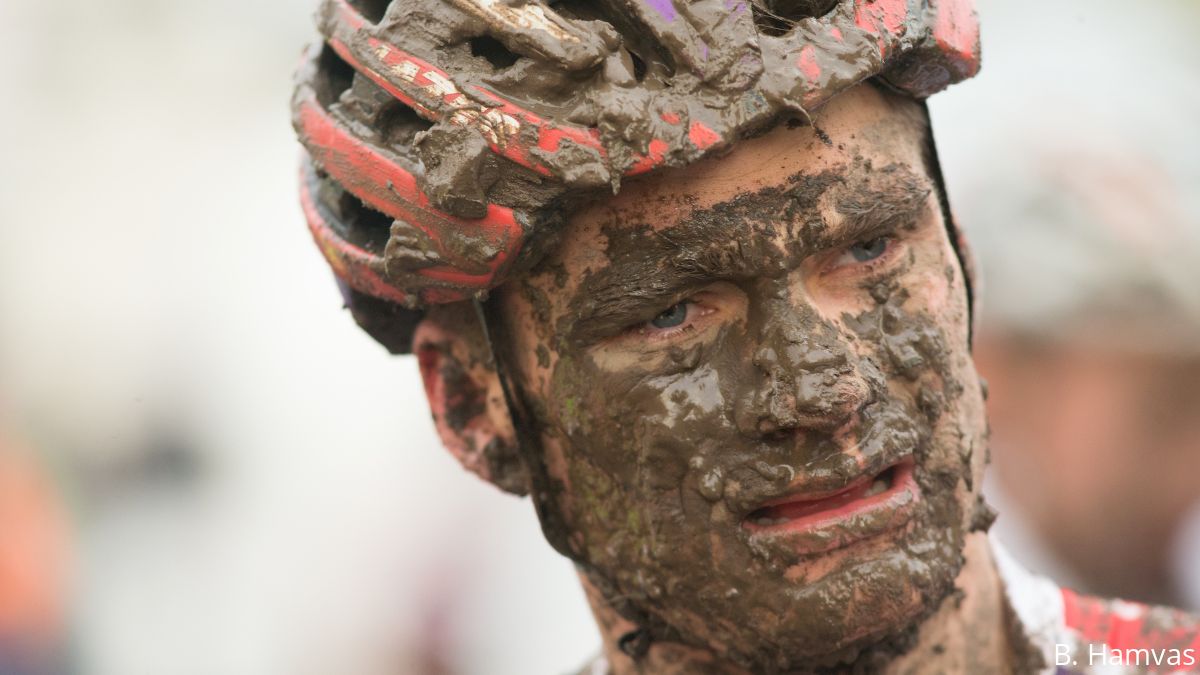 On Sunday, we witnessed the first blessedly muddy cyclocross race of the season.
In Gavere, Belgium, the fifth race in the eight-race Superprestige series, competitors encountered loose and sloppy descents, wheel-eating bogs, and spa-like facial treatments of brown sludge.
The conditions led to last-lap dramatics in both the elite women's and men's races. Nikki Brammeier and Ellen van Loy battled each other up until a hundred meters of the finish line, while Mathieu van der Poel's mechanical and foot sprint to the pit on the final lap opened the door for a win from Wout van Aert, who now leads the series.
In honor of Gavere, we review the ways in which we love some good cyclocross mud.
Wide Open Women's Races
We've rarely seen a repeat winner in a European women's elite race or World Cup this season. Gavere gave us similarly scintillating competition.
U.S. national champion Katie Compton has pinned her focus to the Belgian DVV Trophy series and the UCI World Cups this year. Still, she lined up in the women's elite race at Superprestige Gavere as a multi-time winner of the event. Yet a poor start — and a crash on the slippery and steep downhill (thank goodness for padded barriers) — knocked Compton out of competition.
Sanne Cant took a hard fall on the pavement in Saturday's Jaarmarktcross, a rare Belgian UCI C2 that's part of the Soudal Series, and never really contested the front on Sunday. The reigning world champ won last week's European championships in Tabor, but hasn't been able to dominate this season thanks to the broad parity in the women's field.
Ellen van Loy has taken the early lead in a number of races this season, only to fall out of podium contention after a couple laps. In Gavere, Van Loy showed she just needed more challenging conditions to maintain her lead. Coming into the final turn, Van Loy rode a straight and fast high-line on the grass, while Brammeier went side-to-side in the mud below.
Van Loy's clenched fist at the finish encapsulated how much this win meant to her.
Brammeier, who won Saturday's Jaarmarktcross and placed third at Koppenbergcross, has proven this year that the tougher the course and conditions, the more she's a threat to win.
Mathieu Mudding, Then Running
In the men's elite race, where world champion Wout van Aert dabbed a foot, UCI World Cup leader and European champion Mathieu van der Poel pedaled.
As much as we'd love to call Van Aert versus Van der Poel a back-and-forth rivalry, van der Poel's clearly been the dominant rider this year. He's both physically and technically superior to each and every competitor in the men's race. In Gavere, he seemingly floated straight down descents that turned some of the world's best cyclocross racers sideways.
The finish of the men's race turned into a veritable foot race when Van der Poel suffered a mechanical. That allowed Van Aert to claw back a minute time gap on the last lap. Van der Poel ran his bike to the race's final pit opportunity to save third place.
Meanwhile, Van Aert had grabbed a fresh bike, and instead of hopping on the new bike and pedaling, he just kept on running the unrideable section of the course that followed.
Completely destroyed, Van Aert appeared zombie-like with his arms' raised.
Tom Meeusen, who finished in fifth, gave us the day's best mud mask. (At least, we think that's Tom Meeusen under there.)
FloBikes' live cyclocross coverage continues on Sunday, November 26, with Flandriencross. The Superprestige series on FloBikes picks back up on December 30, in Diegem.
Follow our live events calendar to keep up with FloBikes' cyclocross coverage from Belgium.