Elle Anderson On Superprestige Gavere, And Her Belgian Family
Elle Anderson On Superprestige Gavere, And Her Belgian Family
Each of the past four cyclocross seasons, Anderson has spent five months during the fall and winter racing in Belgium.
Nov 10, 2017
by Ian Dille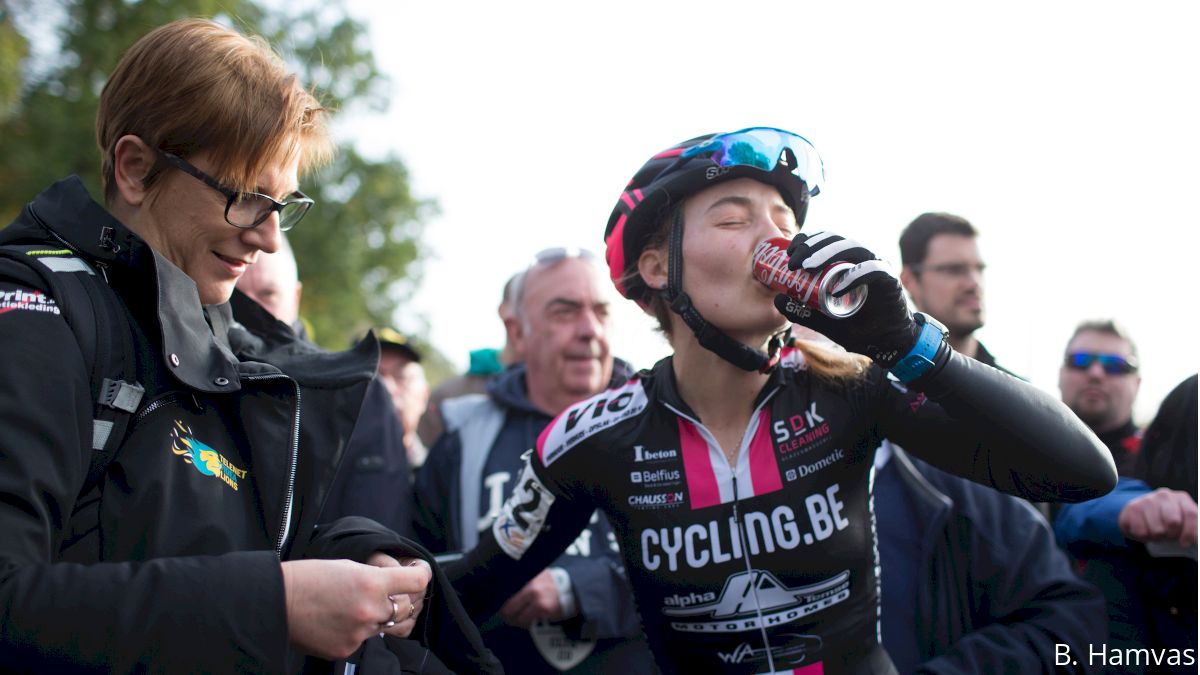 During the spring and summer, American cyclocross racer Elle Anderson lives in the Bay Area and works for Strava, where she helps manage the tech company's community forums.
However, for each of the past four cyclocross seasons, Anderson has spent five months during the fall and winter living in Europe, racing almost exclusively in Belgium.
She trains on sloppy Belgian roads, watches the skies begin to darken as early as 2 PM, and lines up against some of the best female cyclocross racers in the world almost every week.
After running her own cyclocross program for the past two years, Anderson joined a Belgian cyclocross team sponsored by Cycling.be and Alpha Motorhomes for the 2017-18 season.
In February of 2016, two weeks from the end of her season, completely by chance, she met and fell in love with a Belgian man. This past summer, they got married.
Anderson and her husband, Niels, live together in a house in Ostend. Her mother-in-law lives just a couple kilometers away, and cooks the couple dinner following Anderson's races. Her husband's grandparents frequently have the couple over for tea, and pepper Anderson with questions about how the past weekend of racing went.
"I feel like I have a whole second family here," Anderson says.
Anderson's husband doesn't race bikes, but his father was a professional mountain biker, and because cyclocross is so entrenched in Belgian sports culture, the understanding of her life as a racer is implicit. On the afternoon FloBikes spoke with Anderson, she'd just returned from a 90-minute motorpacing session in the spitting rain. Her husband drove the pace vehicle.
Anderson says the support system she's developed has provided the emotional stability to make living and racing in Belgium sustainable. She's happy.
And her happiness is showing in her results. Anderson has notched a number of top-five and -10 finishes this season, and currently sits seventh overall in the Telenet Superprestige series.
On Sunday, she'll line up in Gavere for the fifth race in the eight-race Superprestige series. She'll also compete in Neil, at the UCI C2 Jaarmarktcross, part of the Soudal Series. Both races will stream live on FloBikes beginning at 6:35 AM CST.
We connected with Anderson via Skype to chat about her life in Belgium, her expectations for the 2017-18 season, and whether she misses competing in the U.S.
FloBikes: What Can We Expect To See On Sunday In Gavere?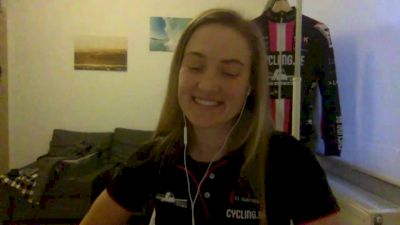 What Kinds Of Challenges Does A Sloppy, Muddy Course Like Gavere Present?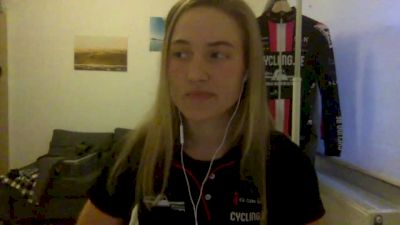 Are The Elite Women's Fields Getting Stronger, And What Are Your Expectations For The 2017-18 Season?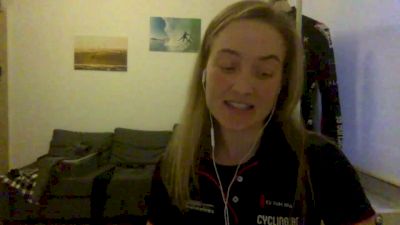 With The Success Of The U.S. Cup-CX This Year, How Do You Feel About Being Based Solely In Belgium?