2023 Men's Tour of Flanders (Ronde van Vlaanderen)
Tadej Pogacar Adds To Legacy By Winning 2023 Tour Of Flanders
Tadej Pogacar Adds To Legacy By Winning 2023 Tour Of Flanders
Slovenia's Tadej Pogacar won the Tour of Flanders on Sunday with a searing solo attack in the final 20 kilometers of the 274-kilometer one-day race.
Apr 2, 2023
by AFP Report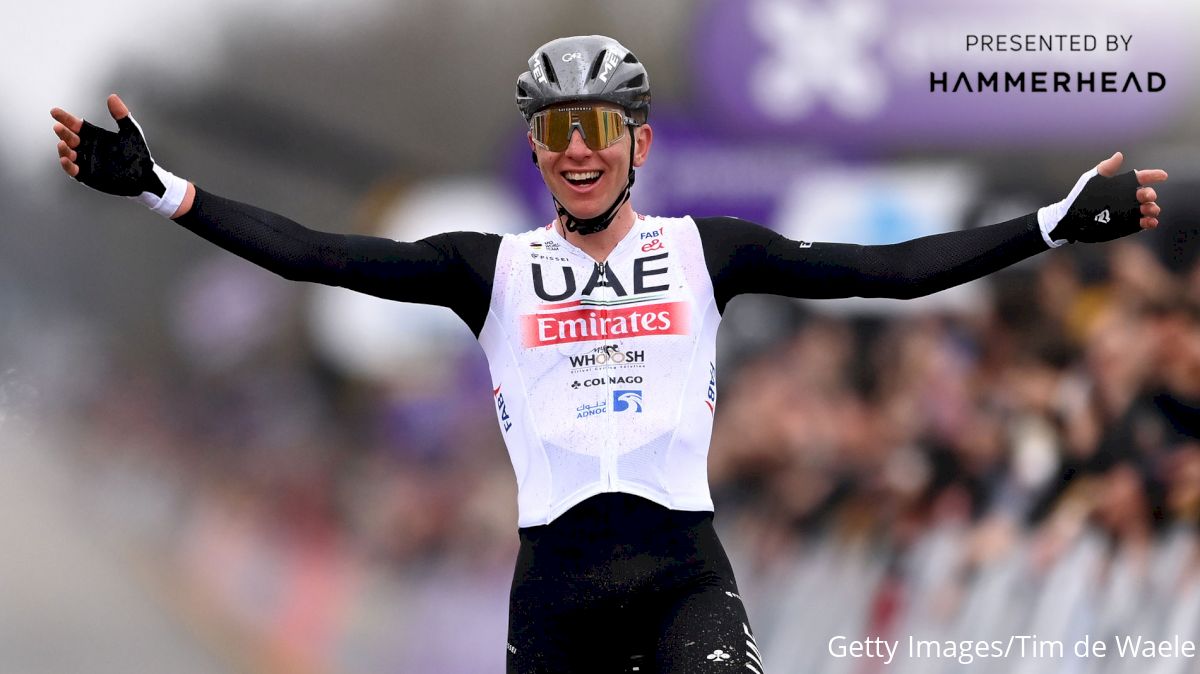 Tadej Pogacar won the Tour of Flanders on Sunday with a searing solo attack in the final 20 kilometers on the 274-kilometer one-day race.
The Slovenian two-time Tour de France winner now has four Monuments (ultra-long one-day races) to his name. On Sunday, he finished 17sec ahead of last year's winner Mathieu van der Poel.
The 24-year-old Pogacar is attempting the rare crossover of Grand Tour riders to try and win the epic one-day races, known as Monuments.
His soaring triumph makes him the first man since the great Eddy Merckx to win both the Tour de France and the Tour of Flanders (1969, 1975).
Pogacar has twice won the Tour of Lombardy and has won one Liege-Bastogne-Liege, making this his fourth.
"It's a day I will never forget," said Pogacar who was handed a large portion of local specialty chips at the finish line.
"I almost cracked on the last climb, but it was the only way to go," he said referring to his great rival Van der Poel being a stronger sprinter in a two-up finish. "I feel I can retire after this win and be super proud and happy."
Pogacar has two Monuments he needs to win to have collected all five.
"Milan-SanRemo looks like the hardest to go and get, and I might need to put on some weight to win (Paris) Roubaix," he said of the remaining two.
Van der Poel was at the heart of the frenetic opening period as the race rolled out of Bruges, and the pace began to take its toll in the lush green Flemish plains on a cold day with low-hanging grey skies.
And the Dutch one-day specialist never gave up, even producing a last surge over the final kilometer, before exchanging smiles, hugs and congratulations with Pogacar.
The race had been billed as a battle of the big three, also including world ranked No.1 Wout van Aert.
"Mathieu and Tadej are strong uphill, but we can counter with the team we have," said the Belgian, who was indeed brought back to the leaders by teammates twice before wilting on the last climb.
Van Aert finished with five other riders at 1min 12sec.
The race turned in a way on a mass fall of around 40 riders when Bahrain Victorious man Filip Maciejuk hit a pot hole while trying to get around the peloton on a verge of grass.
Wout van Aert picked up an injury, while Pogacar and Ineos hope Tom Pidcock lost teammates. The culprit was thrown off the race.
"I'm really sorry for my mistake and causing the crash today," Maciejuk said. "I hope all those involved are in good health and safe. This should not happen and was a big error in my judgment."
Around 750,000 people showed up along the route to cheer on the peloton, with shuttle buses and and extra trains for what is seen by many as an unofficial world championship.