2023 UCI Cyclocross World Championships
UCI Cyclocross World Championships Clash of Titans in Hoogerheide
UCI Cyclocross World Championships Clash of Titans in Hoogerheide
Brace yourself for a clash of the titans at the 2023 UCI Cyclocross World Championships.
Jan 29, 2023
by Gregor Brown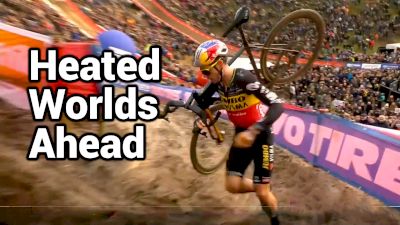 Brace yourself for a clash of the titans at the 2023 UCI Cyclocross World Championships on Feb. 4-5 in Hoogerheide, Netherlands. We are going to see Mathieu van der Poel against Wout Van Aert and Puck Pieterse and Fem van Empel going head-to-head after a season-long slugfest every weekend.
And sadly, both men's and women's defending champs, Tom Pidcock and Marianne Vos, have already pulled the plug on their cyclocross calendars and worn their rainbow jerseys one last time. Pidcock is now fully in road mode aiming at the classics and the Tour de France, and Vos is sidelined with health issues.
What should we expect in the Netherlands? Well, rain and near freezing temperatures making an already technical into that's going to be demanding.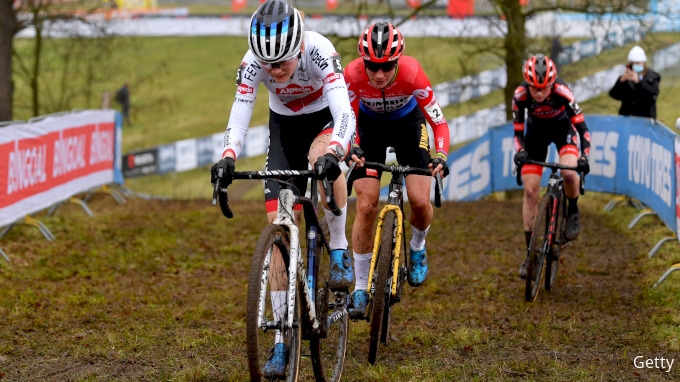 Let's talk about the two Dutch 20 year olds Van Empel and Pieterse. They both have dominated the cross races and really left the others far behind. Van Empel took the top step in 12 of 19 races. Only Shirin Van Anrooij came close, but she will be going for the Under 23 win at Worlds.
Both have had a hot rivalry both on course and in post-race interviews that should just keep going in the fight for the rainbow jersey and bodes well for the next few years of racing.
Looking at the men, it's Van der Poel, winner of five of 13 races, against Van Aert, eight of 12. They dominated when they raced, and even Pidcock in this rainbow jersey struggled to match the two.
Expect to hear locals roar loudly for their favorite van der Poel on a home course but plenty of Belgian fans making their way there over the border for van Aert as they both try to add another world title to their palmarès.
Given their level, we are going to be treated to a thrilling day at the Worlds that should also spill over to the cobbled classics this spring.