2023 Tour de France
After Bernal, Quintana, Lopez Glory Years, Colombian Cycling In Hard Times
After Bernal, Quintana, Lopez Glory Years, Colombian Cycling In Hard Times
A decade ago, Colombian cyclists looked poised to take over the world, but now, the country is in shock as three of its biggest stars flounder.
Jan 27, 2023
by AFP Report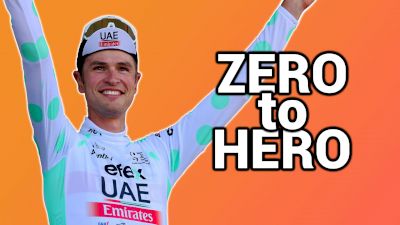 A decade ago when the whippet-like Nairo Quintana burst onto the scene with stunning mountain escapes, Colombian cyclists looked poised to take over the world.
But now, the country is in shock as three of its biggest stars flounder for very different reasons.
At 32, Quintana is still Colombia's most popular "beetle" -- as its cyclists are known collectively -- but he cannot even find a team.
Egan Bernal, the only Colombian to win the Tour de France, is struggling to rediscover his former level after a near-fatal training crash, and Miguel Angel Lopez, nicknamed "Superman", was kicked out of his team for his "probable connection" to a doping-tainted doctor.
It has been a remarkable fall from grace for a country that was sparkling on cycling's World Tour just a few years ago.
Quintana, a winner of both the Giro d'Italia and Vuelta a España and three-time podium finisher at the Tour, was widely expected to announce his retirement earlier this week when he called a press conference in Bogota.
Instead he expressed his determination to carry on, despite failing to find a team for the 2023 season after leaving Arkéa-Samsic last year.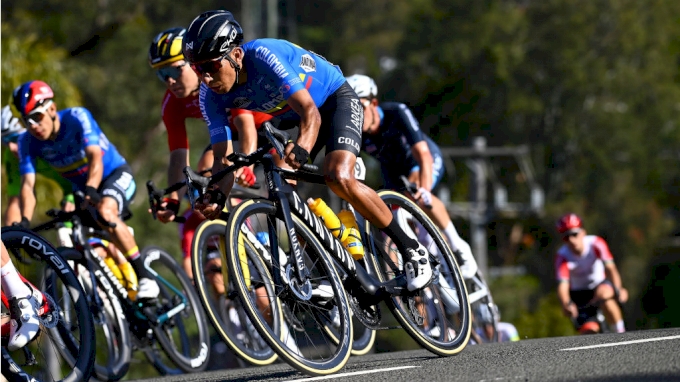 Quintana tested positive during the 2022 Tour for a pain killer that whilst not on the WADA list of doping substances has been banned by cycling's authorities on medical grounds.
Tour organisers stripped him of his sixth-placed finish and Arkéa-Samsic dropped him.
"An inexplicable wall has risen between me and my desire to race and the possibility of doing so," Quintana, approaching 33, said this week.
His name seems to be tarnished and his star appears to have waned.
"I'm an honest rider and I shall continue to look for a team," he said defiantly.
Bernal's painful battle back
Bernal looked set to be the greatest of the highly talented bunch of Colombian cyclists when in 2019 he became the youngest Tour winner in more than 100 years.
Two years later he also won the Giro at a canter.
But his momentum was dramatically stopped a year ago when he crashed into the back of a bus at 62-kilometers/hour while out training.
He fractured 20 different bones and suffered a punctured lung: doctors said he had been lucky to survive, let alone escape paralysis.
After several operations he returned to racing seven months later but was soon forced to take a break from racing for another knee surgery.
"It's been months and months of work," Bernal, who has a strong family entourage, said this week of his struggle back to competitive cycling.
"We saw him at the end of last season and he was way off pace," Colombian cycling specialist Sebastian Heredia told AFP.
Bernal is due to ride the Tour for his British team Ineos later this year, but the 26-year-old said it was too early to talk about that.
After his crash he had to "learn to brush my teeth, eat, these little steps that I had to take and that were very painful."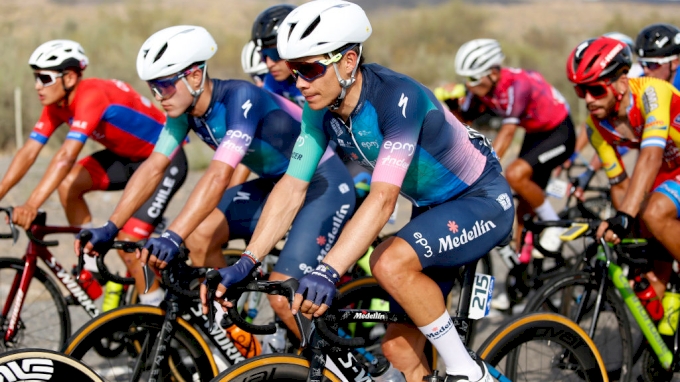 Lopez on the ropes
Lopez was a leader with the Kazakh Astana team until he was abruptly sacked last month due to alleged connections to a doctor being investigated in Spain over a doping network.
"They turned their backs on me, they kicked me out," Lopez said of Astana this week.
He was briefly detained by Spanish police last year but they subsequently denied he was being investigated.
Astana initially suspended him before later sacking the 28-year-old, who was once poised to be Quintana's heir apparent.
After winning the prestigious Tour de Suisse in 2016, Lopez went on to claim podium finishes at the Giro and Vuelta in 2018, also winning the young rider competition at both.
Just four months ago he finished fourth at the Vuelta but now finds himself squeezed out of the World Tour and has signed for the second-tier Continental Tour Team Medellin in his homeland.
While Quintana searches for a team, Bernal and Lopez are at least back racing, at this week's Vuelta de San Juan in Argentina.
After four days of racing in Argentina, both were at least still in contention, with a mountain finish to come to test their legs and demonstrate they can still cut it at elite level.