2022 USA Cycling Cyclocross National Championships
USA Cycling Cyclocross Nationals Return To Hartford
USA Cycling Cyclocross Nationals Return To Hartford
The USA Cycling Cyclocross National Championships returns to Hartford - we preview the race.
Nov 30, 2022
by Rebecca Reza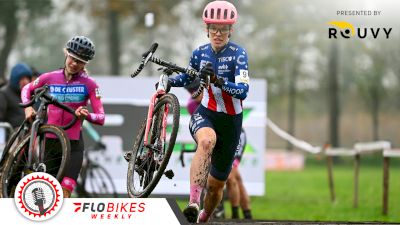 The USA Cycling Cyclocross National Championships returns to Hartford, Connecticut, for the first time since 2017. Racing begins on Tuesday, Dec. 6, with the amateur categories.
FloBikes will air the races live beginning Saturday, Dec. 10, through Sunday, Dec. 11. Junior categories will take place on Saturday, with both the men's and women's elite riders previewing the course before Sunday's finale, where the elite men and women's 2022 U.S.A. Cycling National Cyclocross Champions will be crowned.
This year's nationals take place in Riverside Park, a 2.2-mile course featuring a newly-added sand pit in the first half of the course shortly after passing the pit for the first time. Once through the sand pit on the backside of the course near the water, riders will pass by the pit once more, snaking their way through the multiple turns before facing the stairs with a quick punch up the fly over before sprinting down to the finish.
The juniors, along with the U23 women categories, will race for 40 minutes; the U23 men and Elite women for 50 minutes; and the elite men will complete an hour of laps around the course before crowning the final 2022 national champion.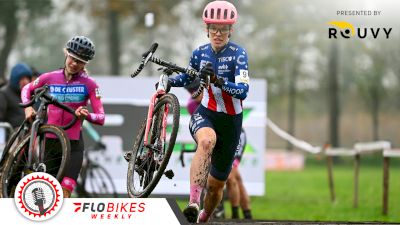 Clara Honsinger will be competing for a hat trick after successfully defending her elite women's title in 2021. After beginning the season with a win at the Trek Cup and two top-ten finishes in U.S. World Cup races, the EF Education TIBCO rider went overseas to build upon her previous success in Europe the past couple of years.
Honsinger will get a preview of her rivals at the North Cal Cross Infestation a week before, in San Mateo on Dec. 4, before the bicoastal trip to Connecticut.
Raylyn Nuss is expected to compete, after coming up just short at the event in 2021, finishing in second place. Nuss also finished second in the U.S. Cyclocross Series (USCS) behind the Netherlands' Caroline Mani, and ahead of Austin Killips in third. Killips will be racing her second elite nationals, after finishing just inside the top ten amid anti-trans protestors at the nationals last season.
In the men's race, after a shake-up last season that saw Eric Brunner steal the title in a near photo finish from Curtis White, both are expected to take the line next week.
Brunner enjoyed a stellar season in 2021, winning four UCI cyclocross races, including the Pan American Championships—all on U.S. soil. The current U.S. CX Champion is in good form to defend his title, after winning the Pan American Championships for a second time in a row. White just celebrated winning the Elite Men Cyclocross Series, and is hungry to better Brunner this time around.